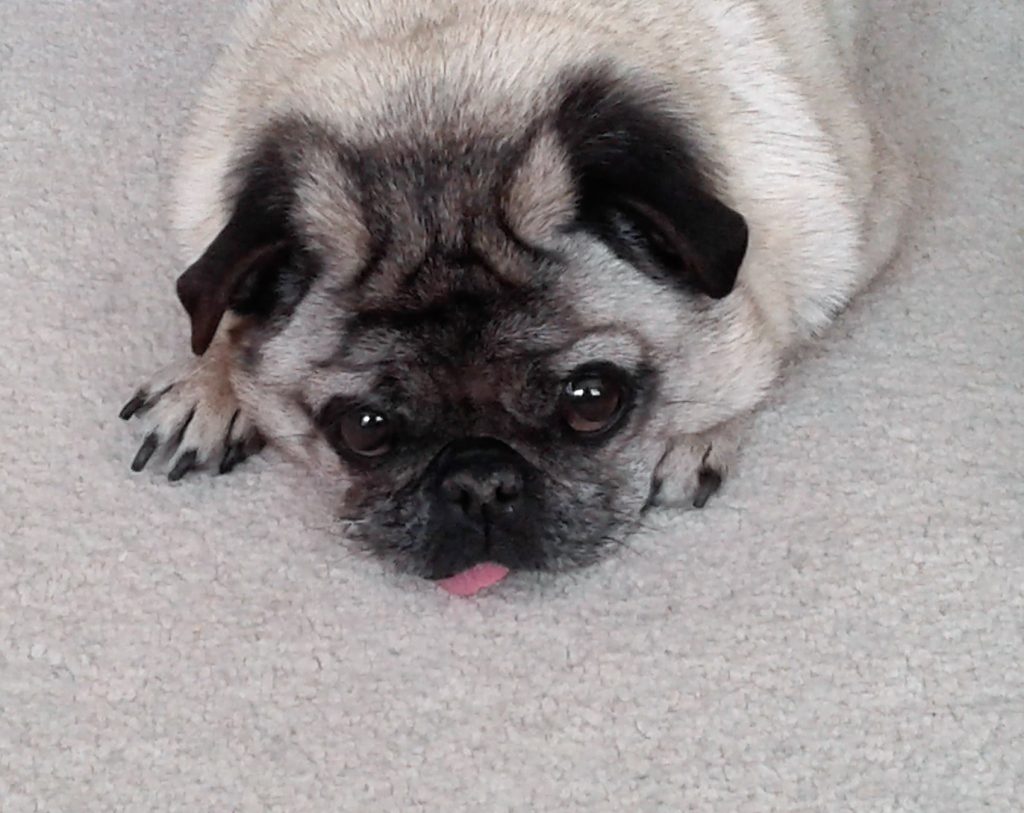 "This is Bo who was 14 1/2 years old, but we only had 5 1/2 years to love her and her daughter Hetty, who we also sadly lost, very recently.
Bo was a HUGE character, very intelligent and opinionated about everything. She loved the sun and would sleep on her back for hours in the sun. She could communicate her wishes to us very clearly, and we had better do as she asked as she would nag us until we complied. Her spot was on the couch right next to me and she would not share it with anyone. She came to us as a rescue with her daughter when she was 11.
Bo developed Pug Myelopathy which she fought fiercely loving aqua treadmill. She came to rule the house and we feel the loss of her presence with broken hearts.
Hope this tells you about our beautiful girl Bo."
Bo and Hetty's Mum, Lyn.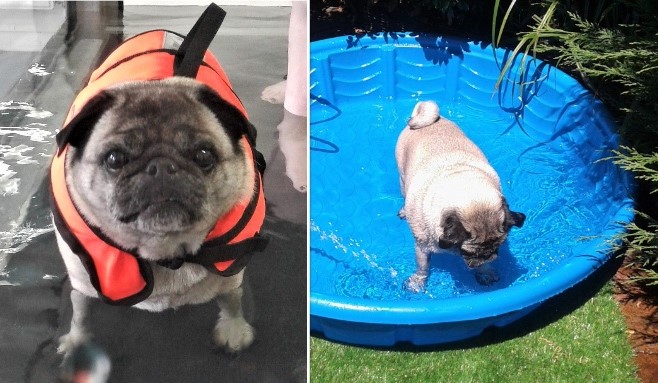 If you would like to pay tribute to your sadly lost and beloved PDWRA pug on this dedicated web page,