Adopting a Pug
As Pugs are for life, not just for Christmas, PDWRA will be closing as is traditional in the lead-up to Christmas, until the New Year;  
From Thurs 7th Dec 8pm until Tues 2nd Jan midday.
We welcome adoption applications from across the UK by then, or in the New Year as we are always looking for more of the right people and homes to adopt pugs coming into our care.
There has been an urgent need for new homes this year due to a higher level of pugs being surrendered, and for those with special-needs or requiring specific environments to suit their physical or emotional needs. Occasionally this means homes without other dogs.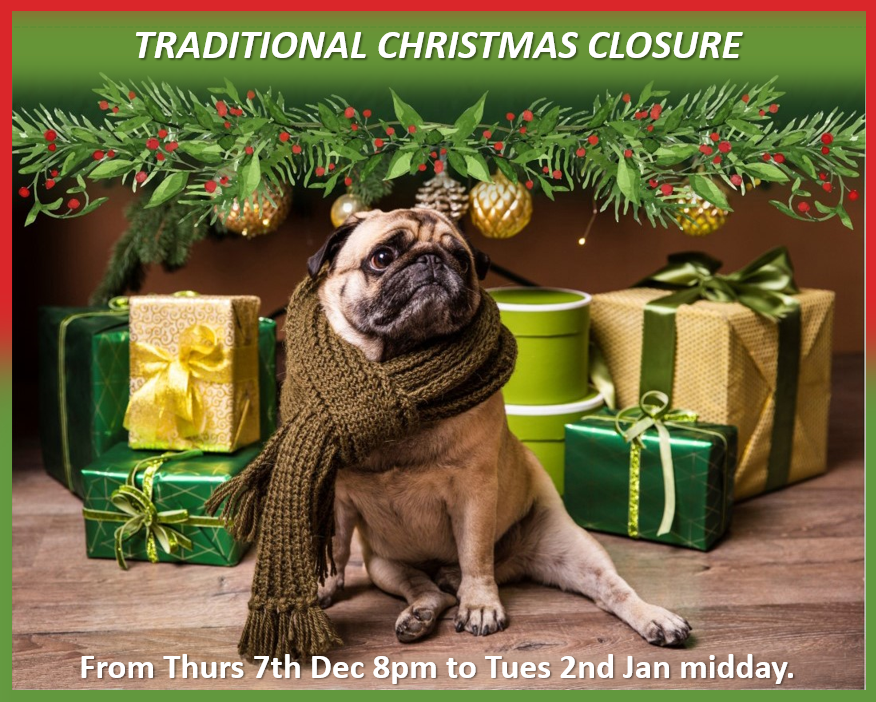 Due to the care taken, to match each pug according to their individual needs, waiting times for successful applicants will vary.
If you are considering adopting a pug or a bonded-pair of pugs, please read this section carefully.
Number of pugs adopted in 2022
1: Before Applying
Before applying to adopt a Pug, please consider becoming a Friend of Welfare via an annual subscription to PDWRA. As a registered charity we rely on donations from the public to carry out our work which is undertaken by a small team of volunteers.
The Pug is a unique and special breed, requiring a unique and special home. Pugs are rehomed with the applicant most suited to the specific needs of each individual Pug.
It should be noted that taking on a rescue Pug is a huge commitment both emotionally and financially. Many of our Pugs will require special care and attention. Please consider this very carefully before applying to adopt.
An adoption fee will apply, which is non-refundable.
Before completing the Adoption Application Form, please read the following Guidance Notes and instructions on How to Apply which includes the adoption fee information .
2: Guidance Notes
Please note that all applicants must reside in the UK or Channel Islands and be aged 21 or over 
All applications will be acknowledged automatically by email.

All applicants must agree to be home checked by an authorised PDWRA representative.
If your initial application is successful, you will then receive a further email to arrange a home check.
If your home check is successful, you will receive a further email advising that you have been placed on our waiting list. Please note that it will usually take a few weeks for your application to be processed, although occasionally the adoption process can occur quickly if suitable pugs are waiting in foster homes.
Applicants must be able to provide adequate insurance for the pug. At present, pre-existing conditions will be covered by PDWRA during the lifetime of the Pug.
Applications from those in full-time work, outside of the home, cannot be accepted. Pugs are a companion breed and need company therefore specify on your application what arrangements are in place for their daily supervision.  
Applicants who already own un-neutered males or un-spayed bitches will not be considered.   If you are willing for your dogs to be neutered or spayed please advise us. A vet bill will be required as proof.

Please keep us up to date on any changes in your circumstances.
3: How to Apply
To assist the Trustees in the rehoming of Pugs, please complete the form in full including the "About Yourself" section which will enable us to determine your suitability for a rescue Pug. It should be noted that all Pugs are rehomed to the most appropriate home to suit the Pug.
May we remind you that applicants must be aged 21 and over, and reside in the UK or Channel Isles.
If you are selected to adopt a Pug, you will usually be required to take him or her at very short notice, and without having seen the Pug.
If your application is successful, an adoption fee will be required, as we do need funds to allow us to continue to rescue Pugs and to help pay for vet fees and transportation costs.
The adoption fee per pug, from PDWRA, is as follows:
These are minimum fees should you wish to donate above this.
Pugs under one year – £500
1 to 2 years – £400
3 to 4 years – £350
5 to 7 years – £300
8 to 10 years – £200
11 years & Over – £100 
A payment to PDWRA by BACS immediately prior to adoption will be required.
Please note that adoption fees are non-refundable.
Please ensure that you have read, understood and accept the above guidance notes.
If your initial application is successful, you agree to be home checked by an authorised PDWRA representative.
If you are selected to adopt a Pug, you agree to make a BACS payment to PDWRA immediately prior to adoption.

Golden Oldies & Perfect Pairs
We receive fewer applications for people interested in adopting older Pugs aged 8 and over, despite bringing the same joy and love.  Naturally as they grow older they require different levels of to younger pugs.
Similarly, we have an increasing number of requests for bonded pugs who need rehoming together.  While this may cost you a little more, they are ready-made companions who bring twice the love!
If you feel you can help in either of these circumstances, please see our Golden Oldies and Perfect Pairs pages for more information.