Who We Are
This year, PDWRA is celebrating 50 years since our foundation. Our aims have remained unchanged since our inception – to help rescue, rehabilitate and rehome every pug that is surrendered to our care. We are the charity arm of the Pug Dog Club, Britain's oldest breed club.
We operate under strict protocols and on a voluntary basis. We do not receive any funding apart from donations, no profits are made, and every volunteer gives their time and talents freely.
PDWRA History
The PDWRA was first formed in 1973 and was known as the Pug Dog Welfare Association. In 1978 the Association became a registered charity and a separate legal entity under the sole control of the Trustees. In 2000 with the approval of the Charity Commission, the name was changed to its present name, the Pug Dog Welfare & Rescue Association, charity number 276067.
The Chairman, Charlotte Hill, and Secretary, Alison Dean, can be contacted here.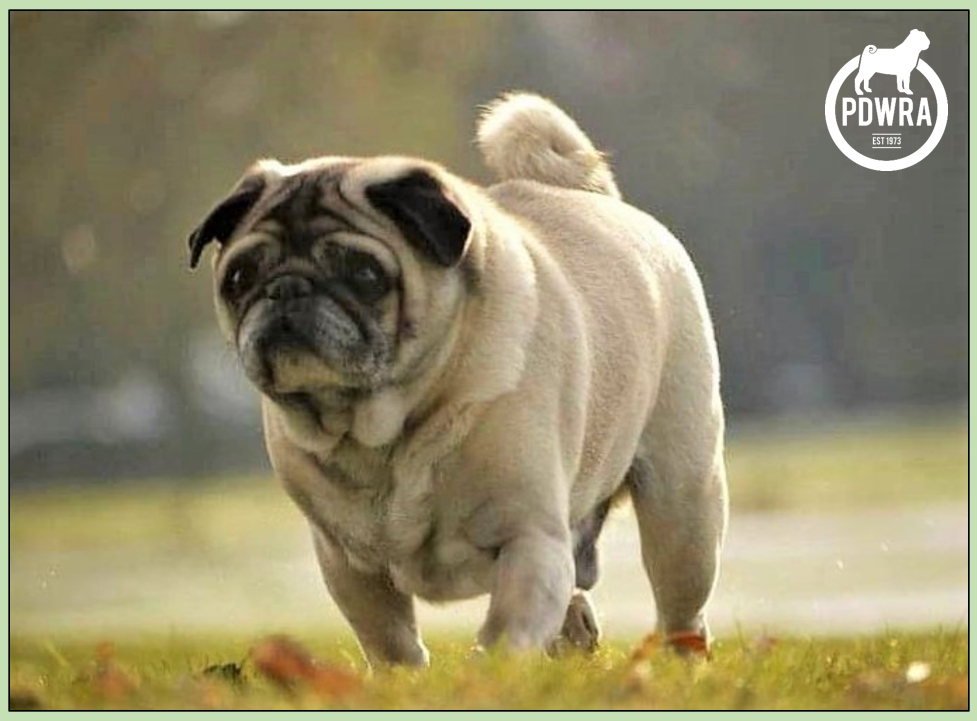 What We Do
The PDWRA is a completely voluntary network, operating throughout the UK. Our aim is to assist any pug in need, in any part of the country.
Each year we rescue and re-home between 200 – 400 pugs. We kept going throughout COVID lockdown challenges, and continue to help pug owners now facing challenges caused by the recession and cost of living crisis. You will find some of our pug stories on our Blog, and Rescue Story features, here.
The PDWRA operates across 10 regional areas, covering the whole of the UK, the Channel Islands and Northern Ireland. Full details and contact telephone numbers can be seen on our Surrendering Your Pug page.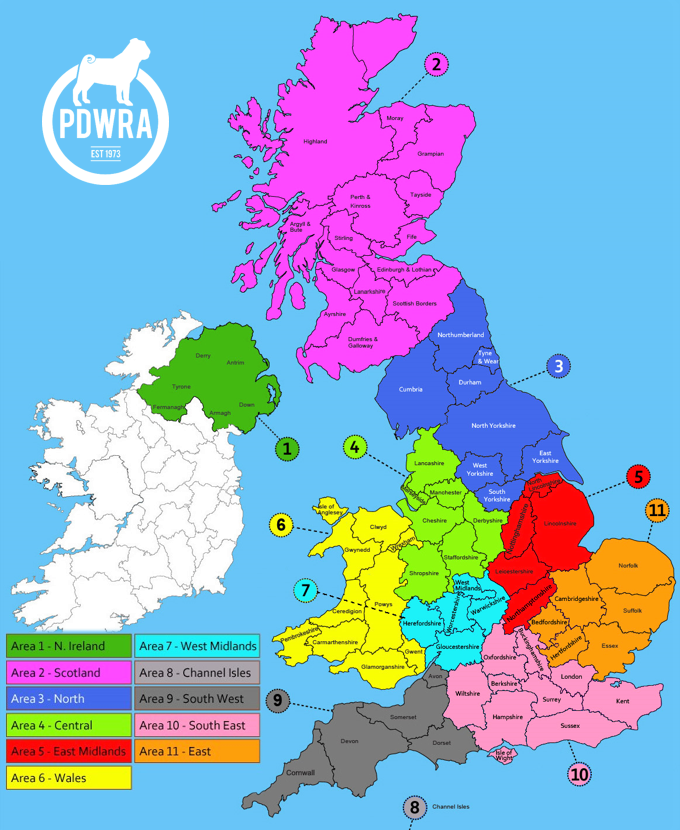 Helping a Rescued Pug
We seldom have pugs waiting for homes, and therefore we do not have a kennel or rescue centre anywhere in the UK. We do have pugs in need of nursing care and temporary fostering, and again the assistance of volunteers and members of Friends of Welfare is invaluable.
Please note that with the exception of any pugs requiring nursing care or temporary fostering as mentioned above, no surrendered pugs awaiting re-homing are kept at the homes of our Trustees or Friends of Welfare. We therefore request that you do not contact us to ask if you can come and view the available pugs.
We Need Your Help…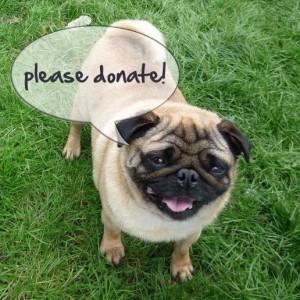 Please don't forget that your support is always needed.
We are always looking for people to donate their time either to help voluntary area coordinators who take in surrendered pugs and undertake the process of rehoming them, through to transporters moving pugs to new homes, fundraisers and event support, and more administratively in running the charity and promoting it. If you would be interesting in giving your time, please email: secretary@nullpugwelfare-rescue.org.uk
As we operate totally on donations, we welcome any financial contribution, however small. Please click the button below if you would like to donate. Card payments are securely processed by PayPal, and you don't need to set up an account to use the service.