Could you help PDWRA by holding a small fundraising event?
Please don't hesitate to contact Rachel at fundraising@nullpugwelfare-rescue.org.uk if you would like any further information.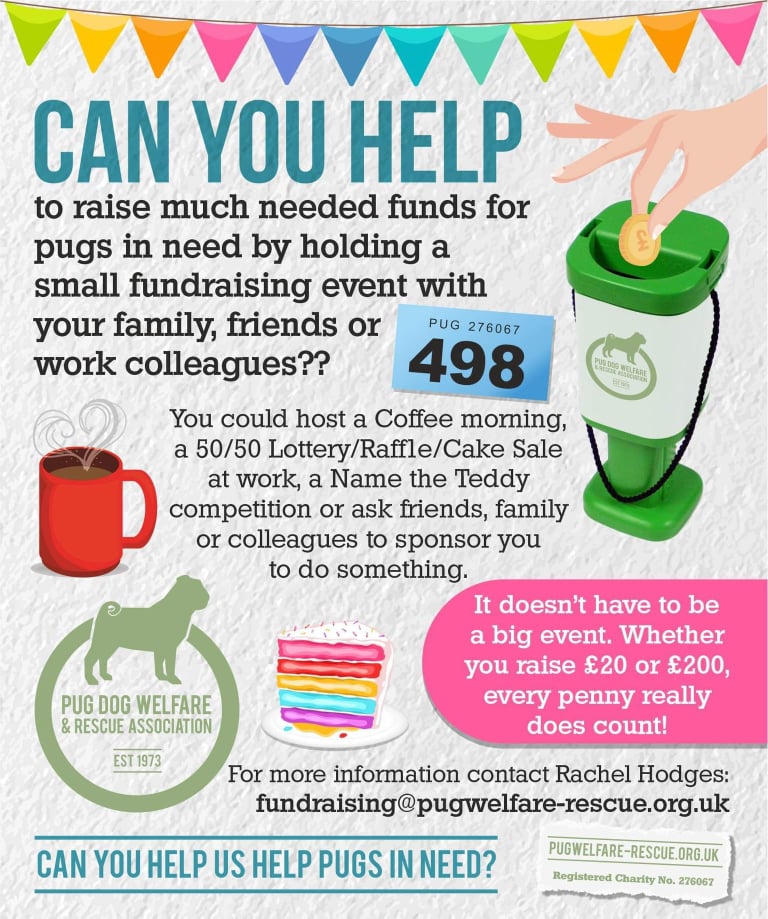 *******************
Monday, 10 February 2020
HD8 0WA: 6pm – 7.30pm
Free hot drink for everyone who brings a pug or volunteers for PDWRA!
********************
Sunday, 16 February 2020
NE25 9JX: 12.30pm – 2.30pm
Love is in the air in the North East!
All breeds are welcome if they are fine with small dogs.  But please don't bring your dog if he/she is unwell, grumpy around other dogs, or in season.
We look forward to seeing you!
********************
Sunday, 16 February 2020
YO25 8PG : 12.00 – 4pm
Here's a Valentine Pug Pawty hosted by supporters of ours.  Lots of fun activities, plus fundraising for PDWRA from Walter the Pug's Treasure Chest!
For further details please contact Sandra on 07944 451270
********************