Celebrating PDWRA's 50th Year – Helping Pugs in Need!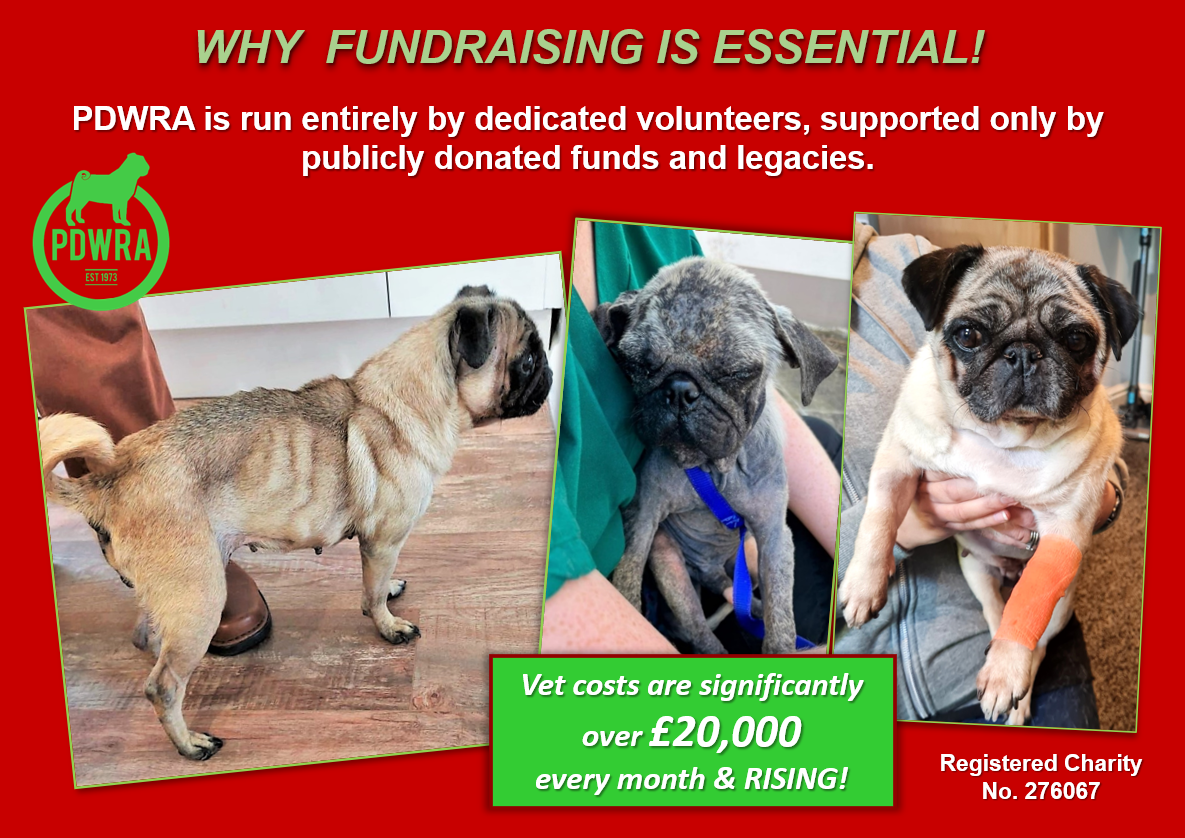 The Rescue, Rehabilitation and Rehoming of Pugs in Need, can only occur due to the generosity of volunteers at the front-line and behind the scenes. They ensure all activities can occur, as & when needed, for the welfare of pugs.
As we are solely funded by donations from you, the public, if you are able to help in any way to raise funds, we and our pugs are truly grateful!
PLEASE HELP US if you can, by DONATING  HERE.
**********
The PDWRA 2024 Calendar will be available to order from Monday 4th December!
At Only £12, including 1st class postage, it's a great way to support us too!
You will be able to order by email and details for payment will be provided on Monday.
**********

If you are not already a member of the PDWRA Mega Auction For Pugs In Need, please join this Facebook Group with over 5,600 members!

https://www.facebook.com/groups/242845766241493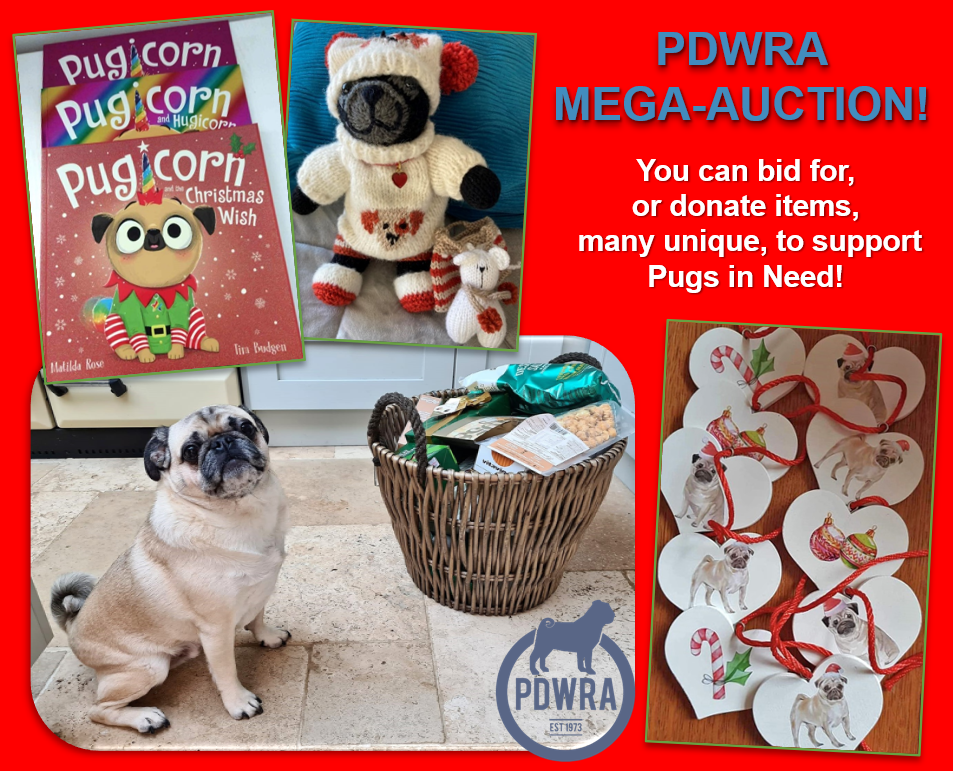 Our dedicated volunteers who run the Mega-Auction all year round, are Pippa, Catherine and Carolyn. They have an amazing array of auction lots ranging from hand-made greeting cards to pug related items like the immensely popular & unique, Knitted Pugs with very individual outfits!
Branded goods, jewellery & even holidays have been donated too!
ALL Funds raised go directly towards the care of PDWRA pugs. 
You can Bid, Buy or Donate items!
**********
Could you help PDWRA by holding a small fundraising event or via your Business, Crafts, Hobbies or Sports?
Supporter of PDWRA, Jayne, who creates handmade cards and illustrations, raised £150 this summer for PDWRA in a fundraiser to mark the 15th birthday of her gorgeous pug Henry. We are really grateful for Jayne's kind support and for fundraisers like her.

Henry pug was her inspiration for her business Onelittlepug. Very sadly, Henry passed away peacefully quite recently having lived his life to the full, with a personality ten times his size. He loved having his photo taken and was often the model for so many card designs, so his legacy lives on!
Onelittlepug Christmas cards to support PDWRA! | The Pug Dog Welfare & Rescue Association (pugwelfare-rescue.org.uk)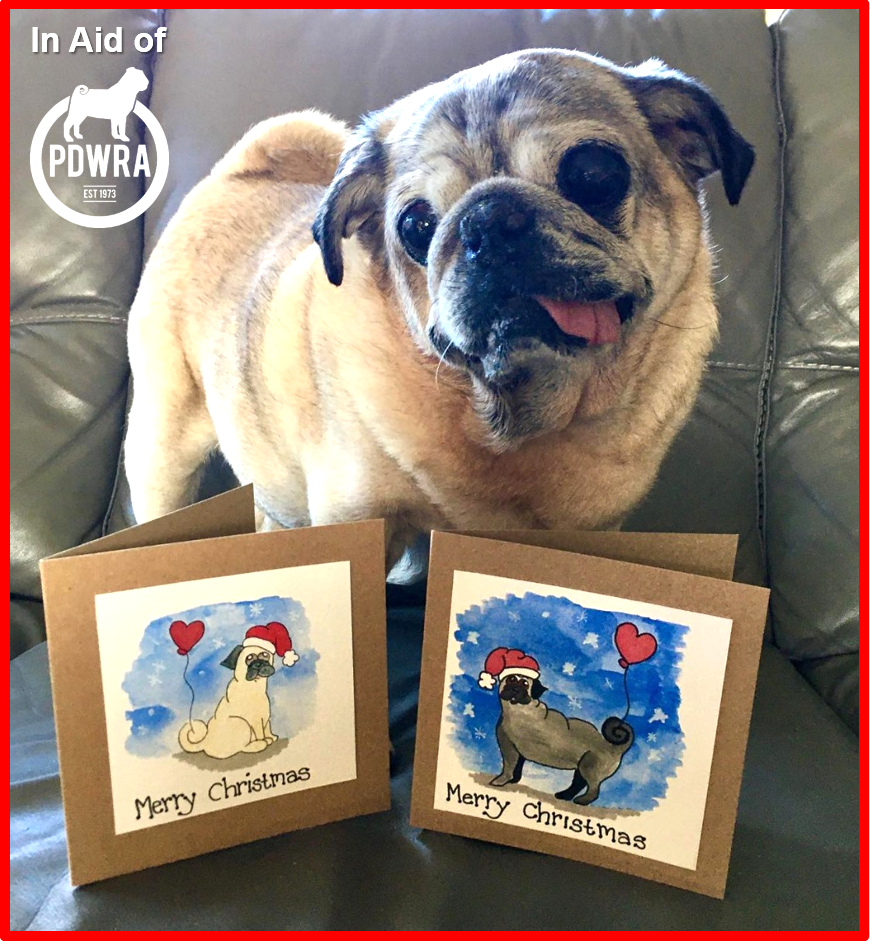 Jayne has created Christmas Cards with designs for both fawn and black pug varieties. Profits on these will be donated to PDWRA and are available from her Etsy shop, at: www.etsy.com/uk/shop/onelittlepug
www.etsy.com/uk/listing/1569417534/
Please support us both!
**********

Lynn, seen here, has always been an active volunteer in her local community too where she uses opportunities to fundraise for the PDWRA. She's famed for her Teddy Tombola's, and has generously donated over £1,200 from this summer's local events to PDWRA.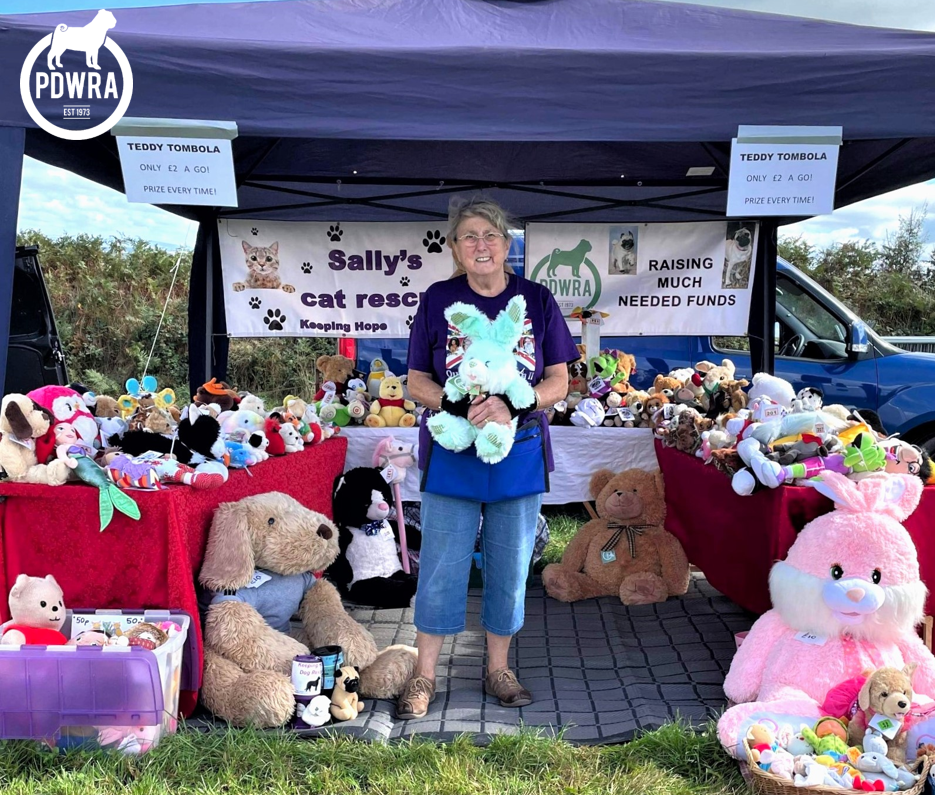 We couldn't be more grateful to fundraisers like Lynn. "Thank You" from Pugs in Need! 


Lynn, with her husband Geoff, have a grumble of five male pugs, including fosters with substantial needs, who they welcomed with open arms and never let them go!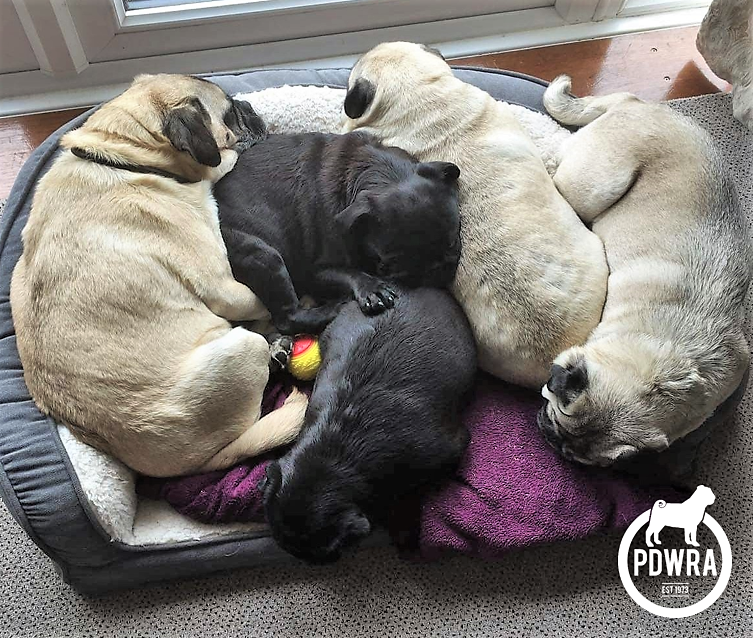 **********



During PDWRA's 50th Year, we were especially excited to be at Crufts!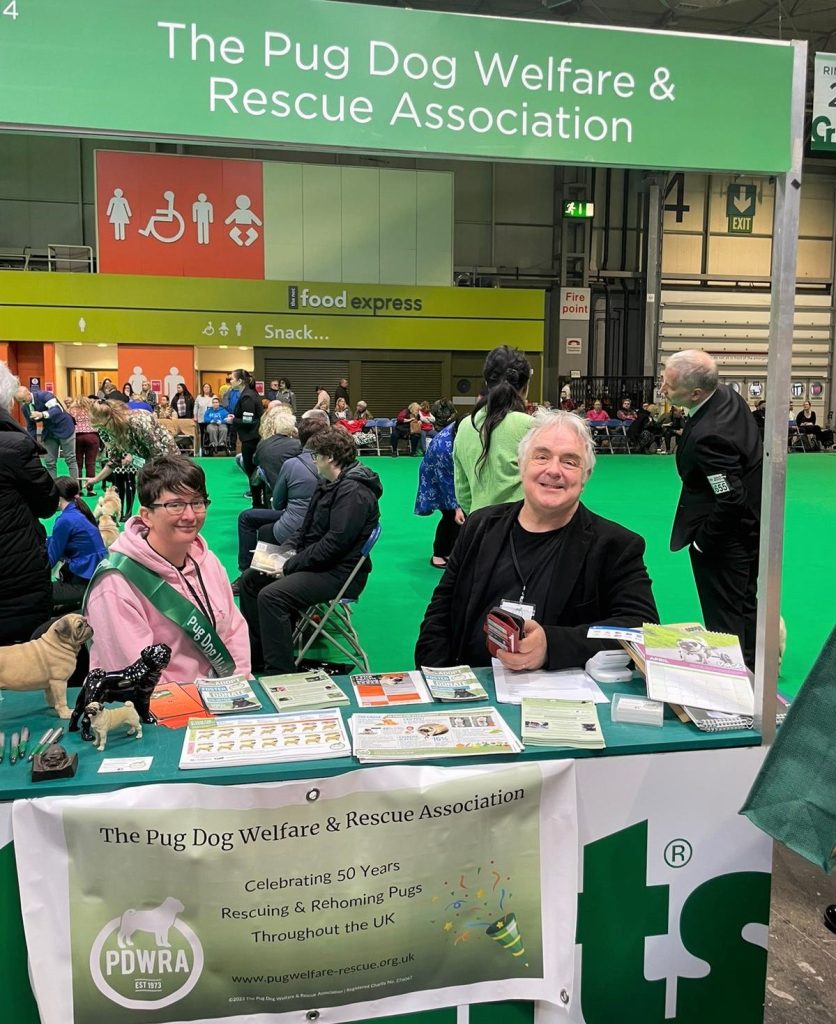 Thanks to our fabulous volunteers on the day with all our wonderful pugs, who it was all about!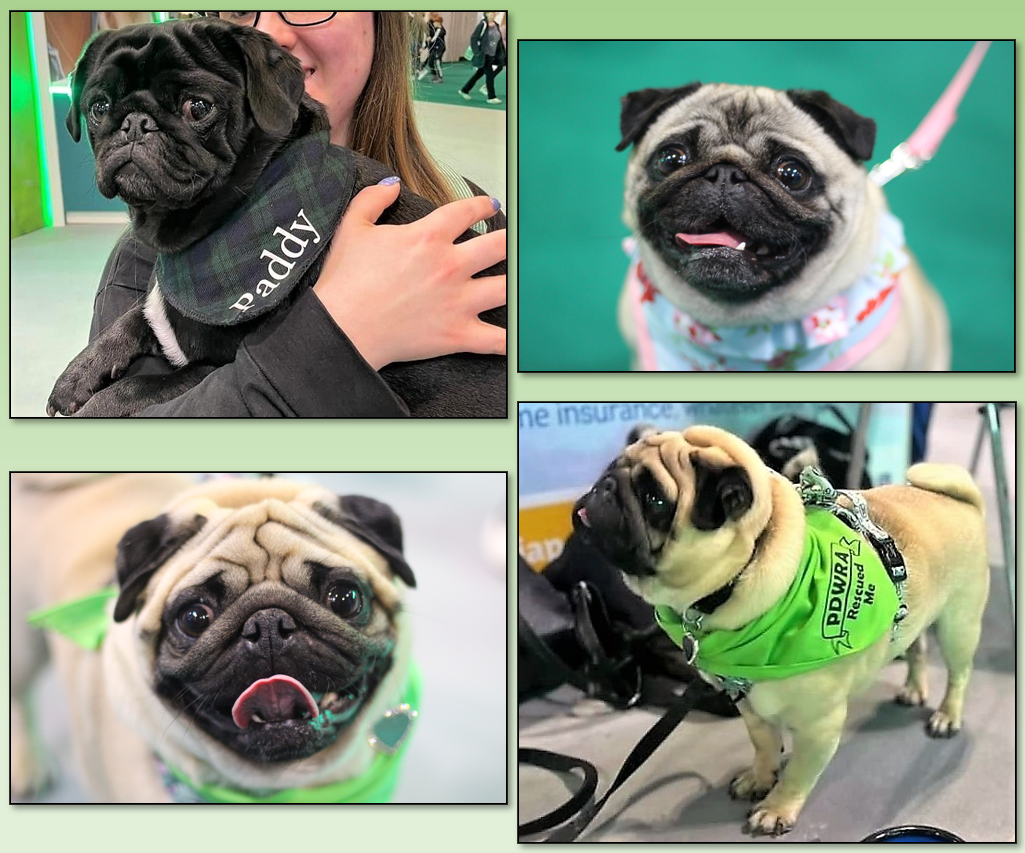 For more photos from the day, please see them: HERE!
*******************
Istead Rise & North Herts Pugs Group held Events last summer.


Thank You for All funds raised & donated to PDWRA!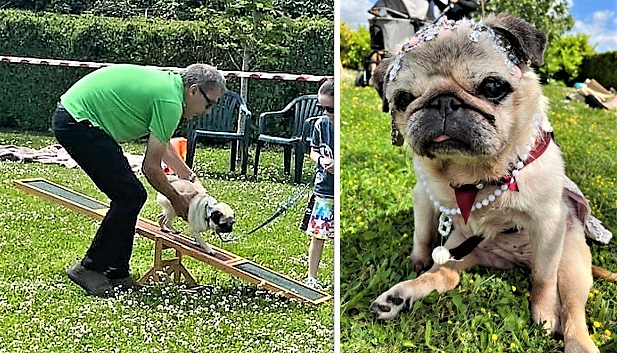 Photo courtesy of Mike Sabey
*******************
For information about Fundraising or Events, please email:
fundraising@nullpugwelfare-rescue.org.uk
or Apply to Volunteer as a Fundraiser:
go to: https://pugwelfare-rescue.org.uk/application-form-volunteer-for-pdwra/
Don't forget, you can also donate while you shop or recycle:
Please go to: https://pugwelfare-rescue.org.uk/fundraising-events/donate-while-you-shop-or-recycle/