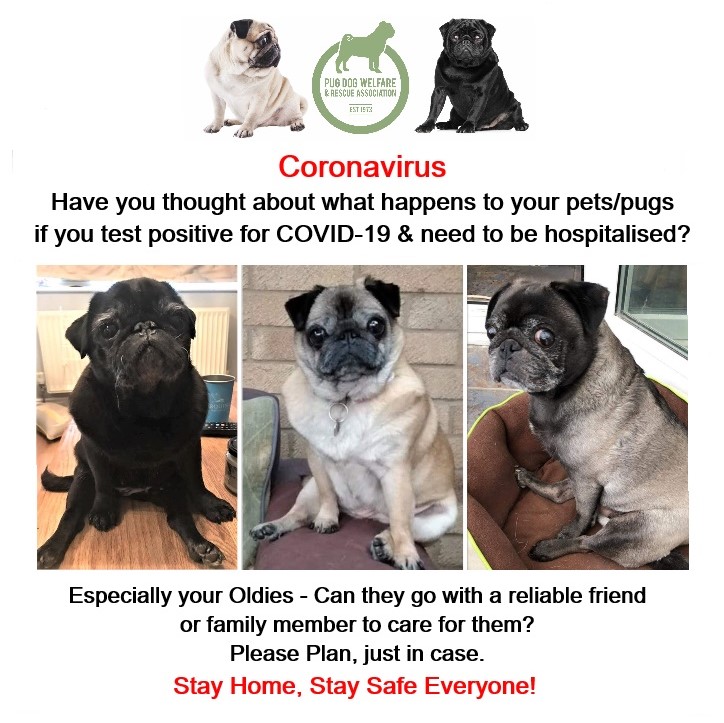 Have you thought about what happens to your pets/pugs if you test positive for COVID-19 and need to be hospitalised?
You might want to consider having a plan should you get sick so your animal(s), especially oldies or those with special needs, can go with a trusted friend or family member to care for them.
Stay Home, Stay Safe everyone!