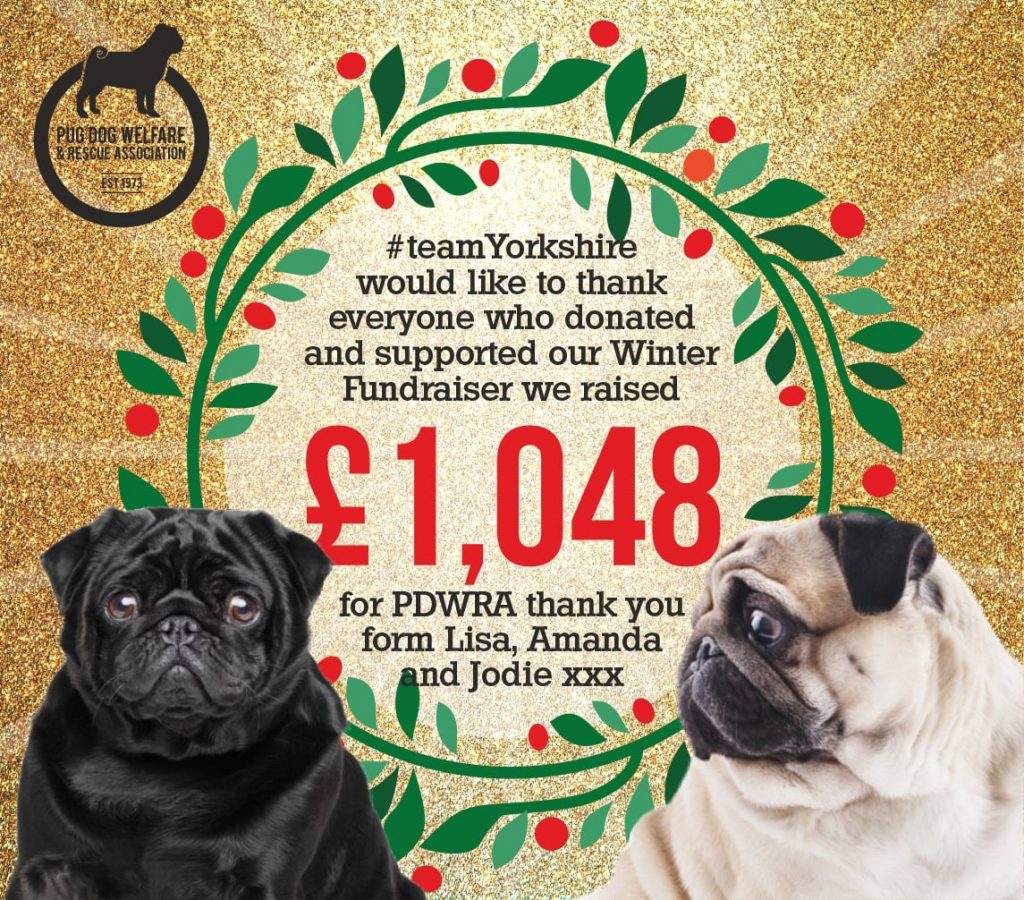 CONGRATULATIONS & THANK YOU to PDWRA's Yorkshire Team, Donators and all our generous supporters who have raised an amazing £1,048 for Pugs in Need.
Their Winter Fundraising Events hosted by Lisa, Amanda and Jodie went online to replace the usual Christmas Parties, with raffles, bingo, photo competitions, offering wonderful prize donations, a designer harness, handmade greeting cards, puggy jumpers, other crafts & so much more.
Well done to everyone for their efforts and contributions over the last 2 months.