Just look at this month's total – £6,106.39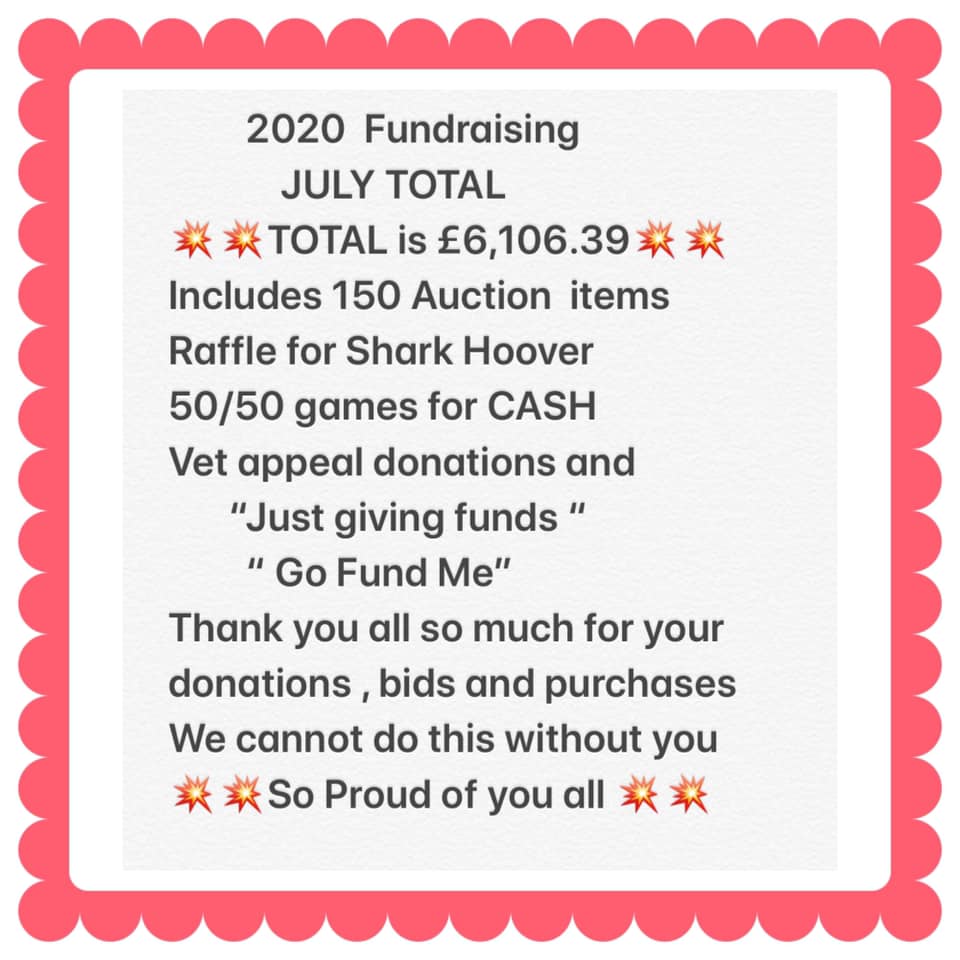 Thank you all so much for your constant support.
We still have lots of members who can join in and support us in the future by bidding, donating, buying and playing along with the cash games.
We cannot do this without your support.
All the money raised goes towards our ever increasing Vet bills.