** CURRENT VACANCIES as of 24TH MAY 2022 **
We have a number of key opportunities for dedicated volunteers to join our busy charity, from Trustee roles, to front-line Area Coordinators.
If you, or anyone you know, may be interested, and have the time to commit and skills for any of the positions, please request for the relevant Job Description & Application Form at: secretary@nullpugwelfare-rescue.org.uk
Secretary: You will support the Chairman and Trustees, with responsibility for the efficient administration & regulatory compliance within all PDWRA's operations.
Social Media Manager: Overseeing and ensuring the regular delivery of PDWRA's communications to the public, its followers and supporters, via Facebook, Instagram and Twitter. To keep them informed and spread awareness of the charity's service and achievements.
Fundraising Manager: Working with the Trustees to develop & oversee a cohesive strategy for current & future methods of fundraising in order to develop its income. This is a key opportunity to make a tangible difference to PDWRA!
Volunteer Area-Rehoming Co-ordinators (VACs)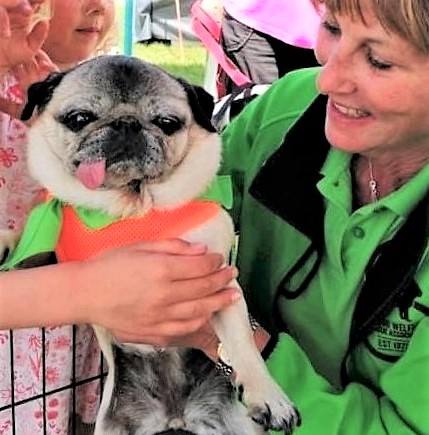 We are looking for a number of dedicated VACs, particularly to cover the North of England.
Dedicated to a specified area of the country, you will be responsible for overseeing all of the rehoming and volunteer activities required within it from when a pug is surrendered to placing it in its forever, adoptive home.
Being available to receive calls, support, advise and reassure the public surrendering their pugs, as a matter of urgency
Organising the demands of the role, with commitment, responsibility and flexibility, delegating appropriately
Managing volunteer, foster and adoption applications, organising home-checks and keeping them in touch as necessary
Working to PDWRA guidelines and legal requirements including accurate documentation of each adoption case
Liaising with other resources available within PDWRA; network of VACs, in-house Veterinary expertise and Trustees
Providing ongoing support to foster carers and adopters as needs be
Helping to promote the rescue work and achievements of the PDWRA
This is a demanding, yet highly rewarding role. Full training and support will be given, with reviews, to ensure you will be confident and knowledgeable to perform this key front-line role for the PDWRA.
If you feel you have the skills and the time to contribute to rehoming pugs in need in this way,
please email: secretary@nullpugwelfare-rescue.org.uk
A Full Job Description & Application Form will be sent to you! Thank You.
Interviews for all roles are occurring on an ongoing basis. All successful applicants will require a Disclosure & Barring Check.