Nothing brings us more happiness than seeing our adopted pugs in their new forever homes!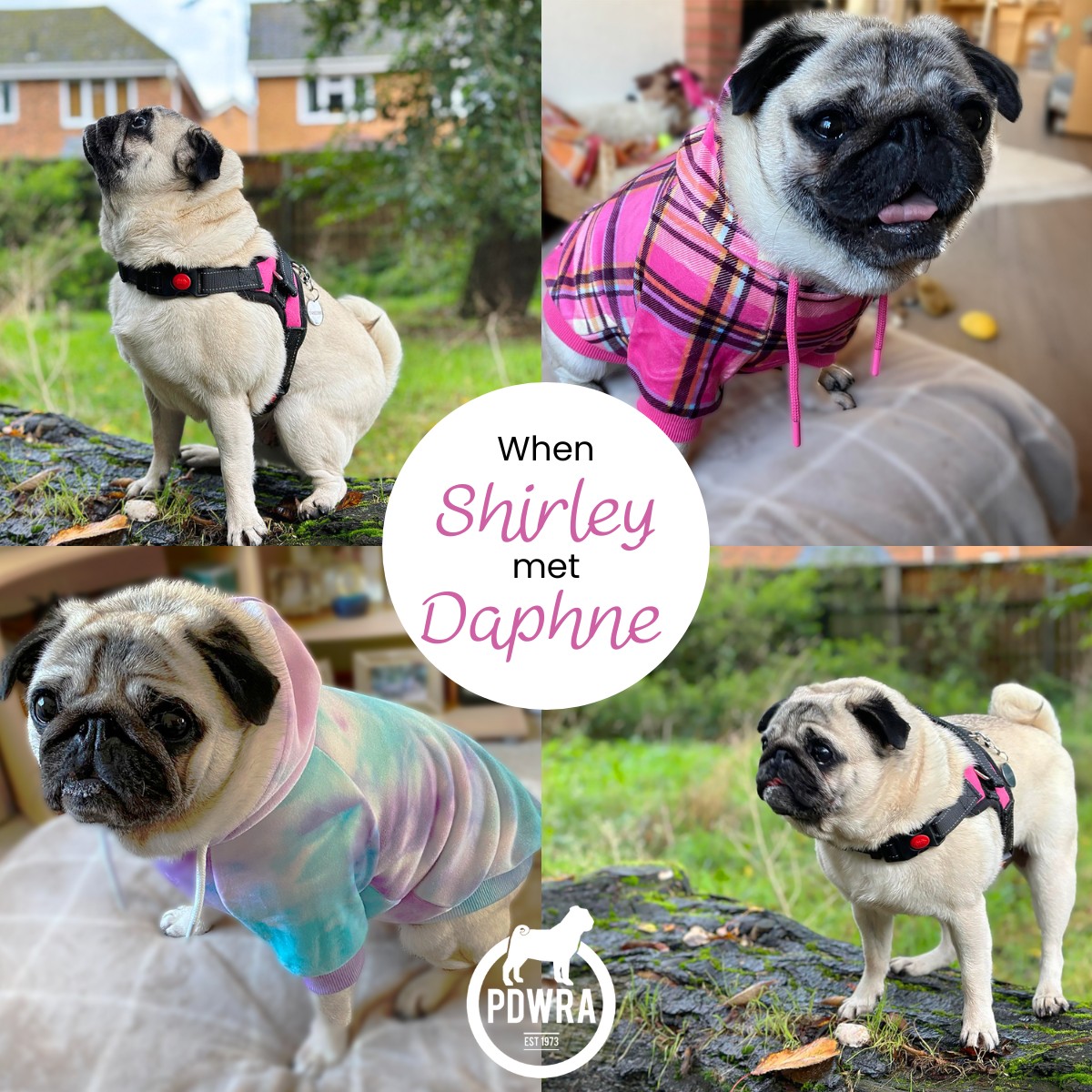 We love to hear and share stories from our adopters on why they chose to adopt from PDWRA. It's these heart-warming forever-afters that make our work so rewarding.
Here's Shirley's story:
"In May, I lost my beloved little Poodle and I was then diagnosed with breast cancer, which made me uncertain about getting another dog. As I am disabled, I've always adopted older dogs, which can be challenging as they don't live as long, but they are so loving and grateful. Despite the trauma they may have endured, they always find a way to show appreciation for everything.
After my surgery and treatment, I knew it was time to love again. While browsing Facebook, I stumbled upon the adorable face of Daphne, who, like me, would also be in a wheelchair one day. I felt an instant connection and was determined to do everything in my power to help her. The adoption process was made easy by the wonderful team of volunteers at PDWRA, they even arranged for Daphne to be brought to me.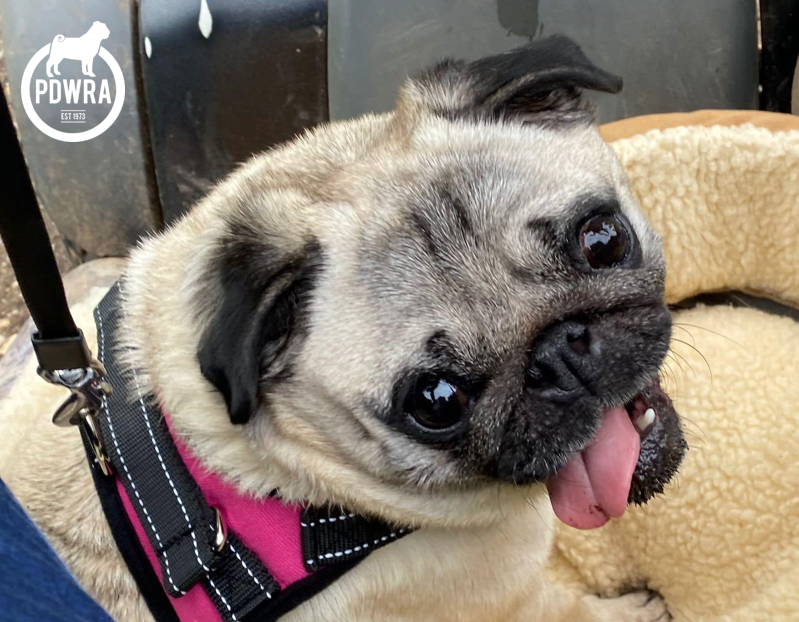 After some video calls, I knew she was meant to be mine. Daphne is a wonderful little soul, and I didn't even know I was missing her until she came into my life. She follows me everywhere, even leaving a trail of hair in her wake! She is everything to me, and I am everything to her. I'm committed to ensuring that she lives the rest of her life to the fullest.
I can't thank the PDWRA enough for their incredible support. They helped me find Daphne and have made a positive impact on so many lovely pugs' lives.
You are all amazing. Thank you from the bottom of my heart Xxxxx"
Here's the beginning of Daphne's journey with PDWRA: