💔  Ava was laid to rest on 6th September. 💔
Unfortunately, the challenges life gave her became too much so it was the right decision to help her across the rainbow Bridge. 🌈
She was doubly incontinent and had been born with spinal abnormalities that had required surgery.
PDWRA had invested in Physiotherapy to help Ava gain strength in her legs to try and keep her mobile. This had been of great benefit to her but earlier this year it became apparent that she was losing strength in her back legs. Her quality of life deteriorated over the summer months and it also became clear she had limited vision.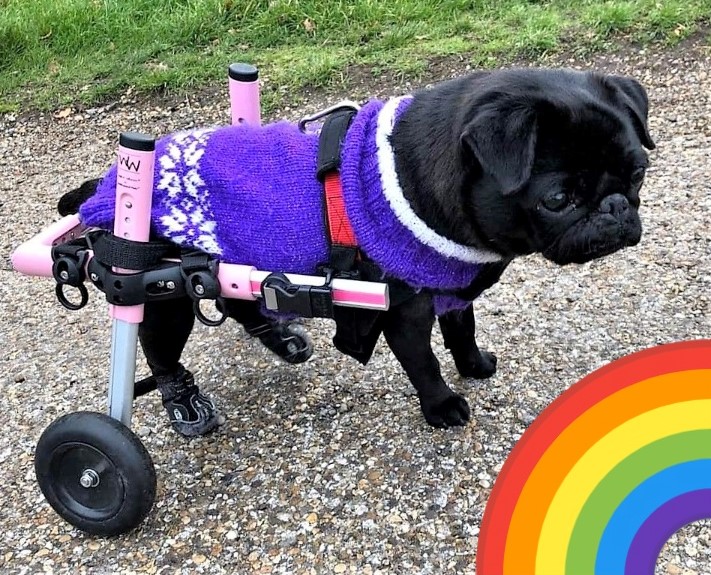 Ava had a wonderful spirit of determination and a love for everyone around her. She had the most beautiful face with expressions it was difficult not to adore. It was sad to witness her deterioration and withdrawal from the things that she had enjoyed in her life like playing with her PDWRA sister, Annie.
It was a pleasure to care for Ava for nearly 3 years and I miss her dreadfully.
I like to think of her running around on her new legs across the rainbow bridge with all her PDWRA family 🤗💞
Ava's Mum,
Josie
If you would like to pay tribute to your sadly lost and beloved PDWRA pug on this dedicated web page,