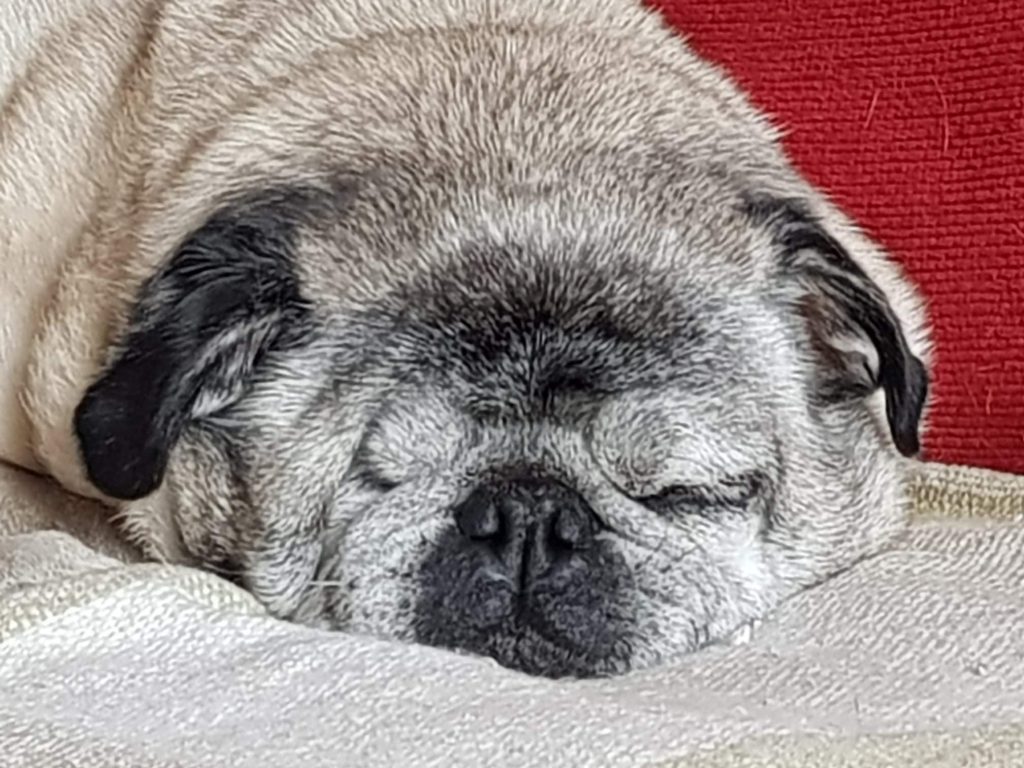 "Alfie"
Alfie's owner, Valerie, writes:
We had to take the very heartbreaking decision to let Alfie go to sleep on Tuesday this week.  He has been very frail for a while, but had gone very downhill over the last week, not being able to stand and spending most of the day asleep or in a total daze, and was not drinking at all.  He took a very poorly turn on Monday, we got him into the vet on Tuesday and our vet agreed that sadly Alfie had reached the end of his road, as all organs were failing plus his other eye had ulcerated.
So we let him go, he went peacefully and I was allowed to stay with him and stroke his head.  He has been brought home and is with all our other beloved dogs in our garden.
We have loved and adored Mr Grumpy for the last 6 years – sad that we couldn't quite get him to his 15th birthday in January.  6 years that he may never have got as when we were asked to take him in, if he didn't come to us he might have to be put to sleep.  He was very misunderstood as he was amazing with all the fosters that came in over the years, and although he could be grumpy and never really knew how to play except aggressively, we absolutely loved him to bits.  Thank you again PDWRA for entrusting him into our care.