Friday night
Alfie has had his first week check up at the vets.  The fur he has got is black and shiny, and the bare patches of skin are soft and no longer scabby.  The vet was very pleased.  There is still a very long way to go with the demodex, but we are heading in the right direction.
Thursday night
Alfie has had no formal training or socialising, so I took him along to a training class.
What a little star.  He mastered the "leave it" command very quickly.  So quickly that I was able to pop a treat on his paw, and he left it.
I practised again this morning, and if you look carefully you can see the treat on the mat, and then on his paw.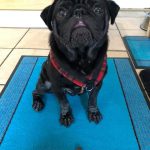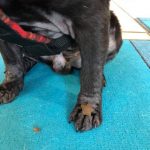 This is Alfie.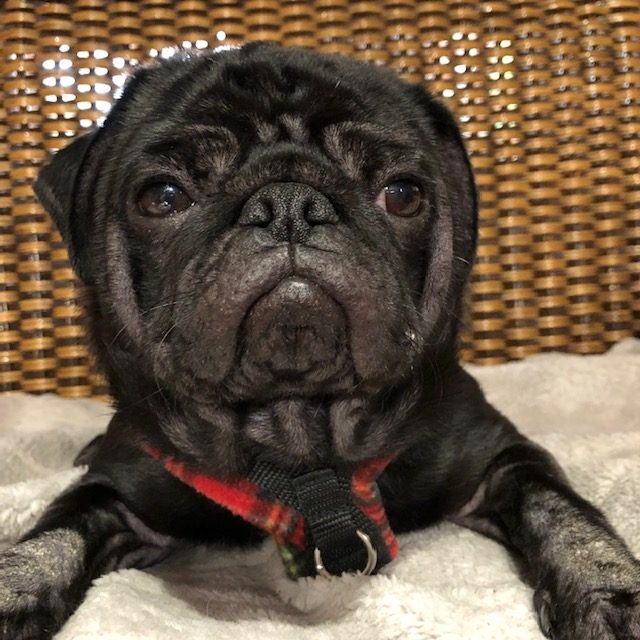 Alfie is thought to be 9 months old. He was surrendered in the South East with demodex and secondary skin infections.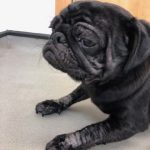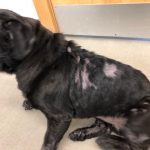 Demodex in young dogs is thought to be passed from mother to pup. It is quite likely that this young lad has been suffering for many months.
Unable to afford vet treatment Alfie was surrendered to PDWRA and is currently in foster care.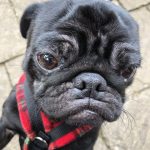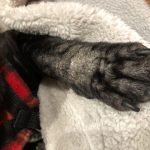 Read more about demodex at:
https://www.willows.uk.net/specialist-services/pet-health-information/veterinary-dermatology/canine-demodicosis