Due to a change in personal circumstances Phoebe was surrendered to us. Like many cases it wasn't through lack of love or care, but beyond anyone's control.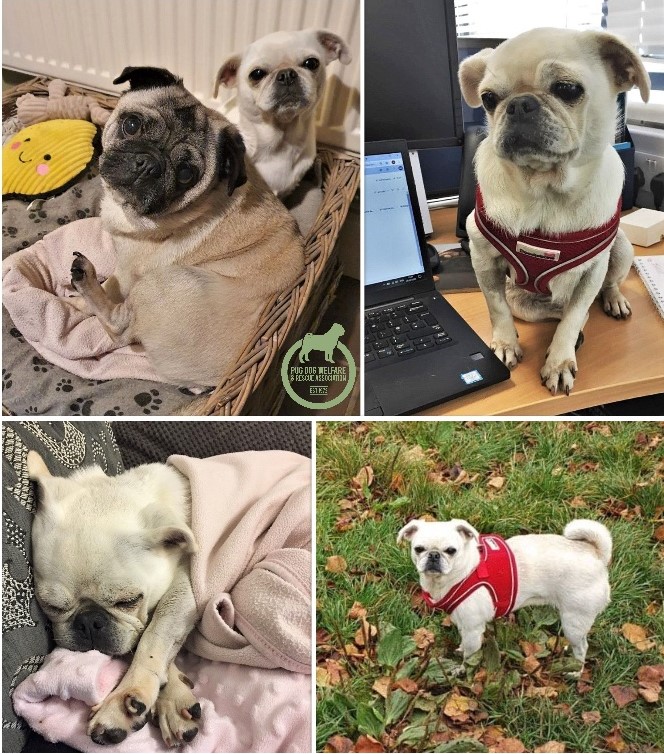 Phoebe is the most affectionate little girl who steals the heart of anyone that she meets! She settled in so well at her foster carers, it was very hard for them to part with her. She even used to go to the office with her fosterer when she wasn't working from home.
She's now in her forever home with new pug friend Hugo, and they are already the best of friends! Her new family, unsurprisingly, are absolutely in love with her.