Cherub (age approximately 16 years)
Cherub came to PDWRA in 2016, at approximately 12 years of age, when one of our helpers learnt about her and managed to get her.  She went into foster which didn't work out, and another helper assisted in getting her to Erle, who adopted her.
Cherub was very fond of the gardener and loved to be in the garden!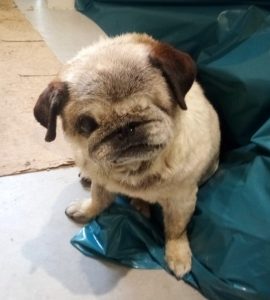 Erle tells us: "It's a funny thing it's still quiet without her, though she never barked unless it was for her food, and everyone who knew her and visited all say the same, we're so happy she had love and kindness here with us."