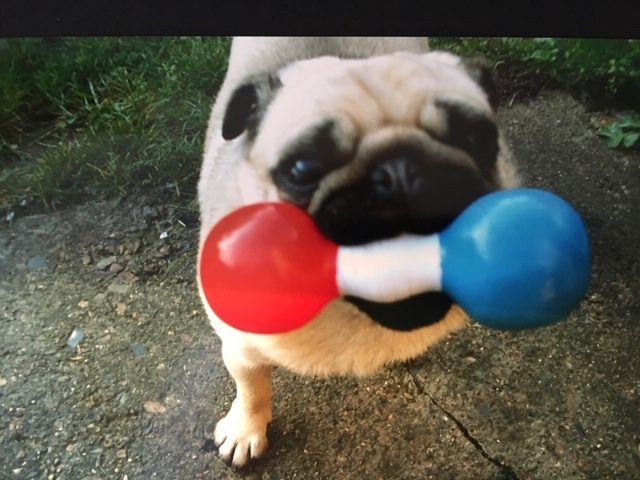 "Sonic"
We would like to say a heartfelt thank you PDWRA, especially to the late Sylvia and John Smith, the wonderful couple who worked at the core of PDWRA for many years and through whom we were so lucky to get our dog Sonic. We met both Sylvia and John at their home a few times and remember a house full of very excitable dogs. I think at one time there were 11! We were on the waiting list for a while and one day we received the call that there was a dog for us. Sonic was 7 months old when we got her. The moment she was in our car, we knew that our lives would be changed forever, it was just a feeling. Luckily she had not had a terrible start in life before she came to us (apart from having had a couple of eye ops) though she was not house trained nor indeed had any kind of training. But she was a quick learner and food obsessed (who would have thought…). Her willingness to work for a treat made training easy and a lot of fun. From the puppy training, the good citizen dog and in adult classes she was game for anything (bar the retrieve, which she could not see the point in). Her favourite was, maybe to the surprise of many, agility! We loved the PDWRA summer parties at Crowhurst. So many pugs! Sonic lived with us and various lodgers over the years and everybody fitted well into her household. Her dinner time started out at 3.30pm, (Ferg's lunchtime) but she successfully moved that forward over the years so it became a much more acceptable midday lunchtime for everybody and meant that a light dinner slot could be fitted in at 7pm as well. She loved her vegetables, especially cabbage, broccoli, radish and cucumber. She travelled well in the car and we had many fun trips to Switzerland visiting family and going for hikes in the mountains which she loved. She was a great companion to Ferg's sister, who was terrified of dogs but when she went through cancer treatment, Sonic spent her days sleeping on Katherine's lap and making sure the next meal would surely be coming soon. A dog as stubborn as they come, walking on the lead became an annoyance to her in her older age and this dictated where and when walks would be taking place. She won 'Golden Oldie' at a village fete in 2015 which in itself seems like a lifetime ago as she only died on Monday 8.June 2020 at the age of 15 and a half!
I have carried out a number of home checks with people who decided to go down the route of adopting a pug through PDWRA and each time I thought, if you are successful in your application your life will change forever too.
Many thanks to all at PDWRA.
Antoinette and Fergus