We are very excited to advise that we will be at Crufts this year.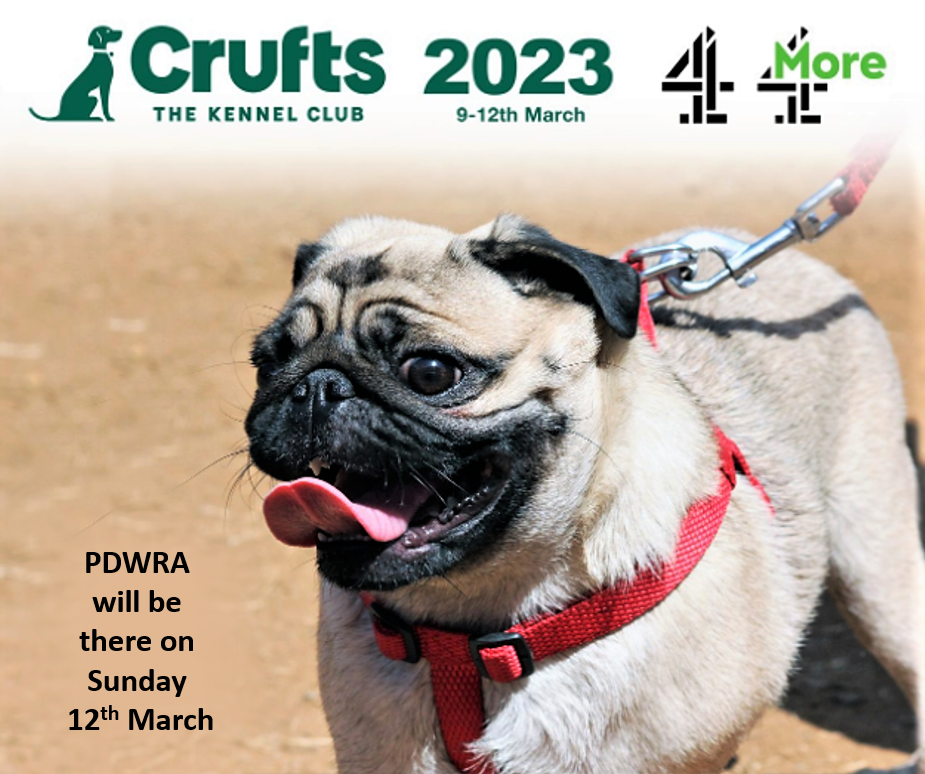 Crufts will be held from Thursday 9th to Sunday 12th March 2023, at the NEC Birmingham.
It's PDWRA's 50th Anniversary & we will be in the Main Area Hall PLUS Hall 3 at one of the breed & rescue stands
on Sunday 12th March, Toy & Utility Day!
We will be Showcasing our beautiful Pugs while promoting the Breed and Rescue Association. 
If any of our supporters are planning to attend we'd love you to pop by and say Hello!
If you can spare some time on Sunday March 12th to help us out at Crufts, or bring your pug for our stand, please email: secretary@nullpugwelfare-rescue.org.uk