A Celebratory Day for Quinn, made special by our PDWRA Volunteers who helped Quinn through all his hurdles and milestones, who would likely never had seen this day!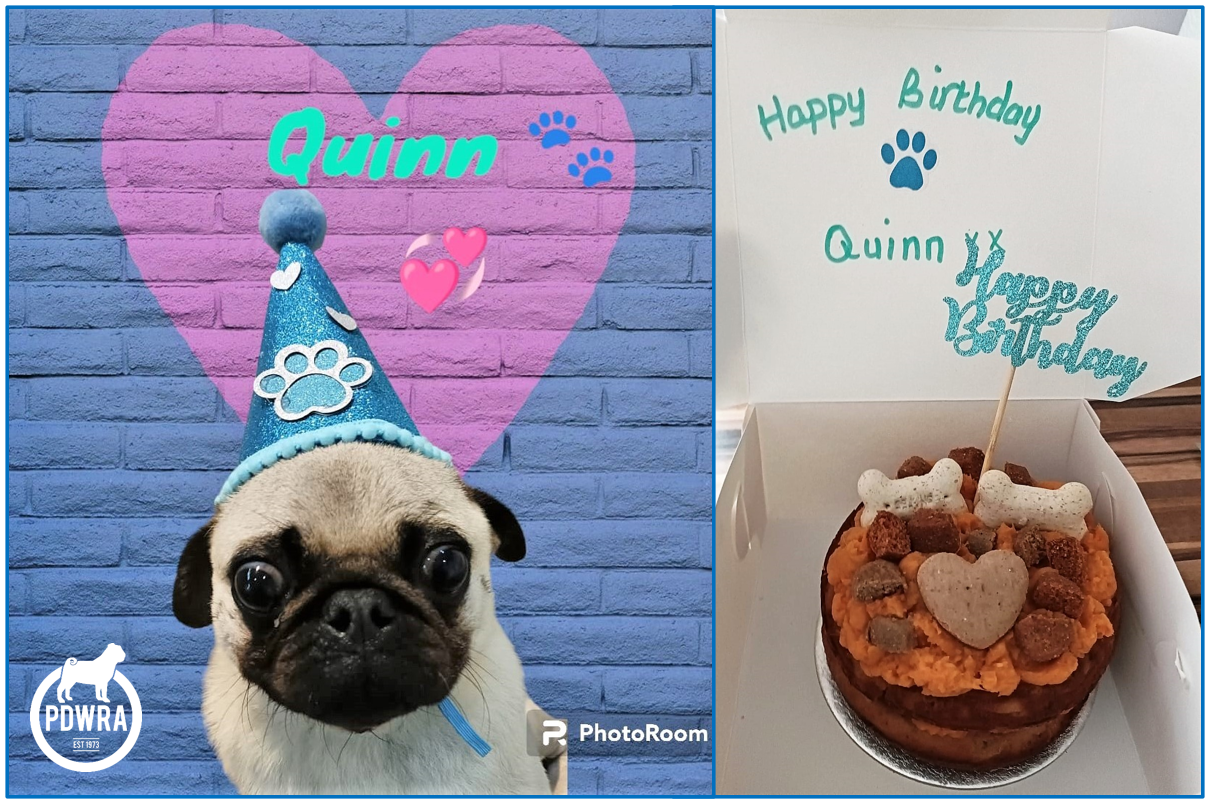 In the happiest of photos from the day, holding Quinn at the back, is PDWRA VAC Jacqui, with volunteer Wendy holding Nugget, Quinn's companion and another PDWRA pug. Quinn's devoted Mum Kellie, is at the front with Ralf, not a PDWRA pug, but happily joining in the festivities!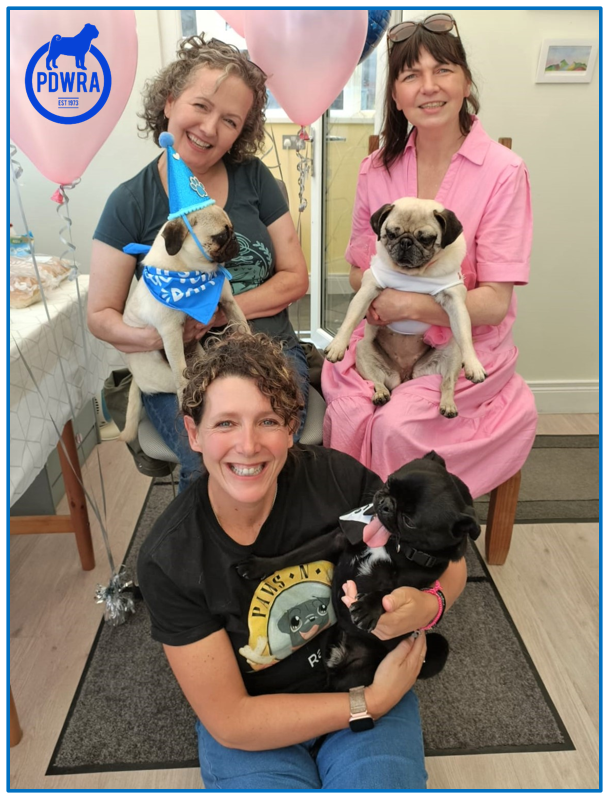 Kellie is forever grateful to his angel PDWRA vet nurse, Helen, campaigning & fundraising volunteers as well his amazing local vet team and volunteers, who never gave up on the mighty Quinn.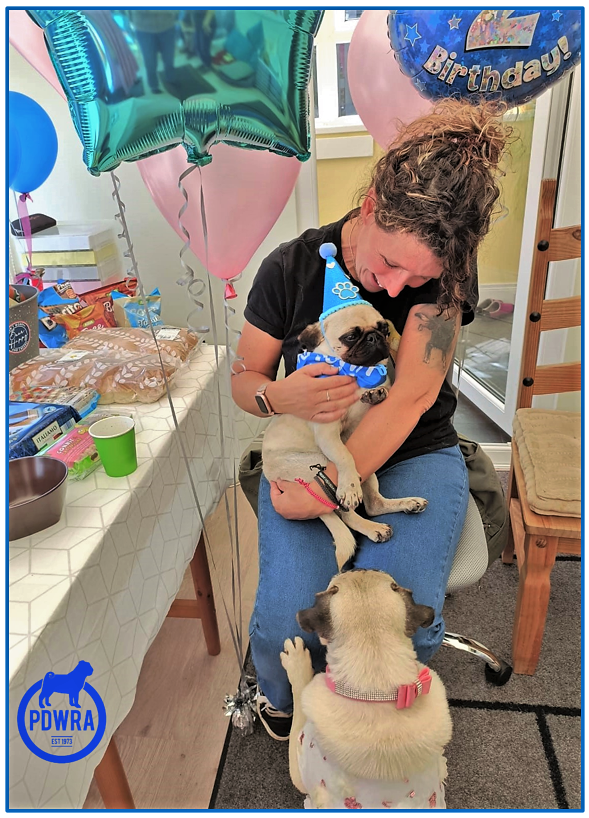 Quinn will still need ongoing monitoring and tests along with medication which remains costly, in addition to those for all the other pugs in our care. Only recently Quinn had some lumps removed, more unexpected surgery, and fingers-crossed they don't return.
This is why we continue to ask for donations, however small, to contribute towards his vet costs.
Donating to Pug Dog Welfare | The Pug Dog Welfare & Rescue Association (pugwelfare-rescue.org.uk)
Thank you!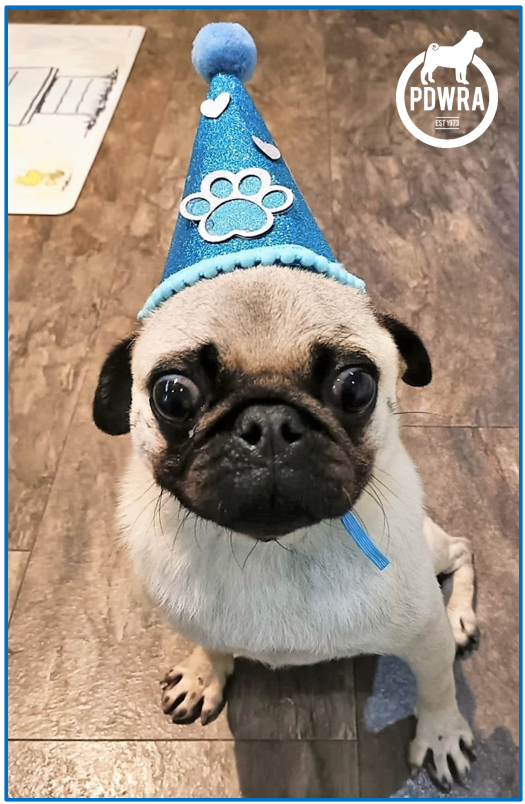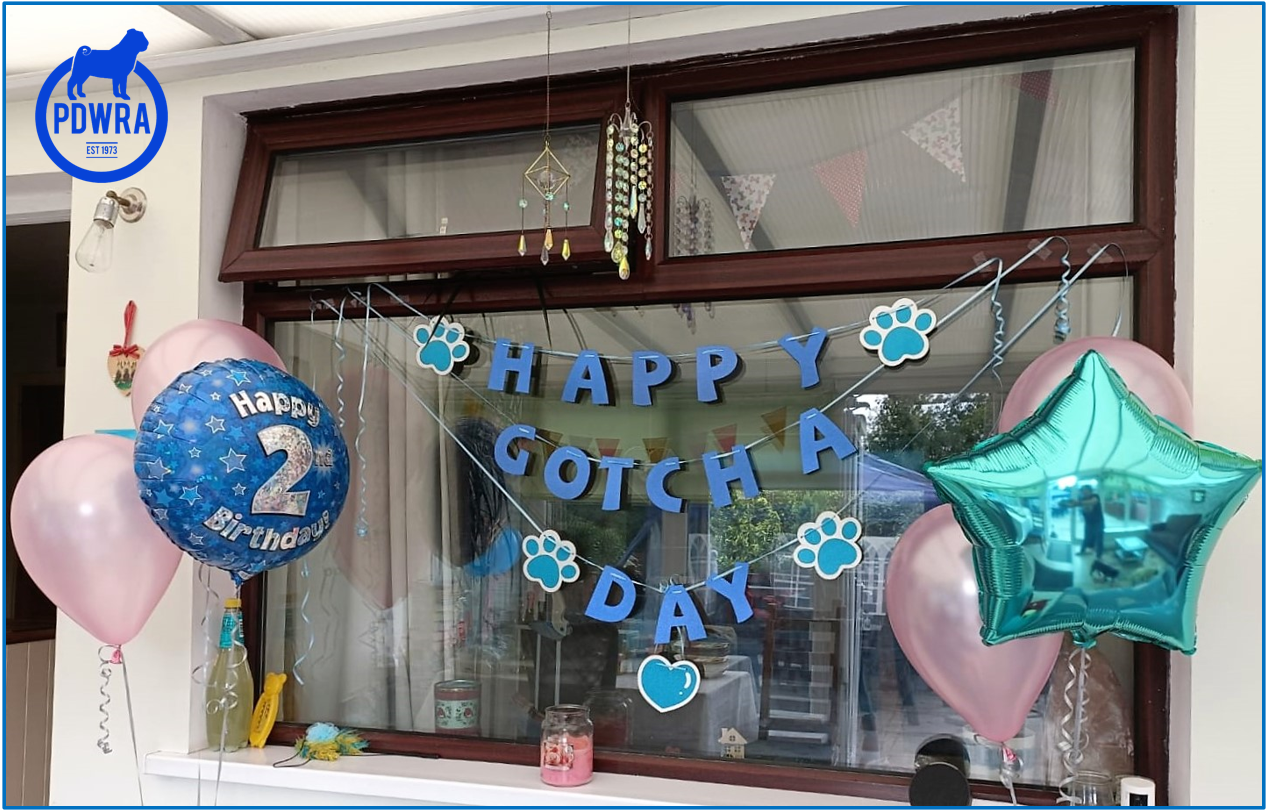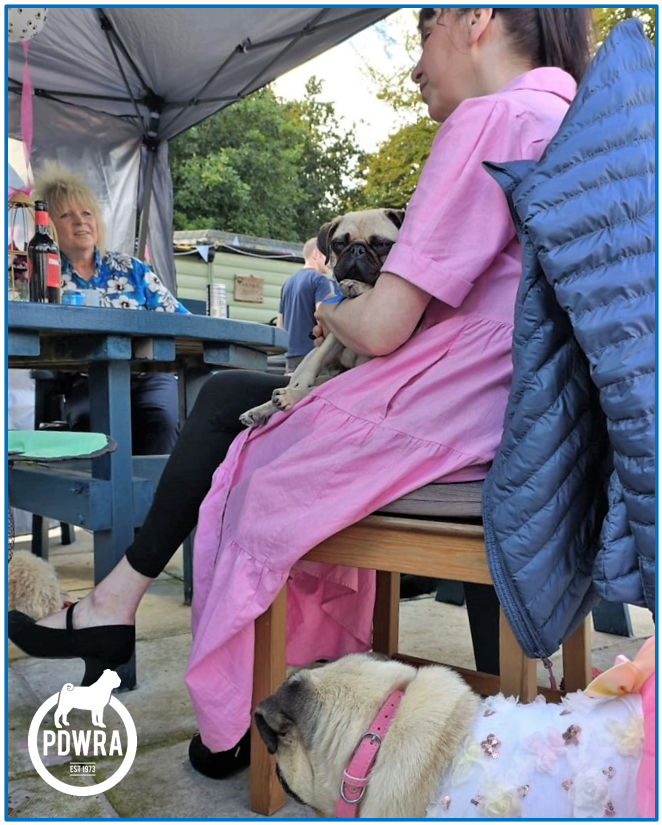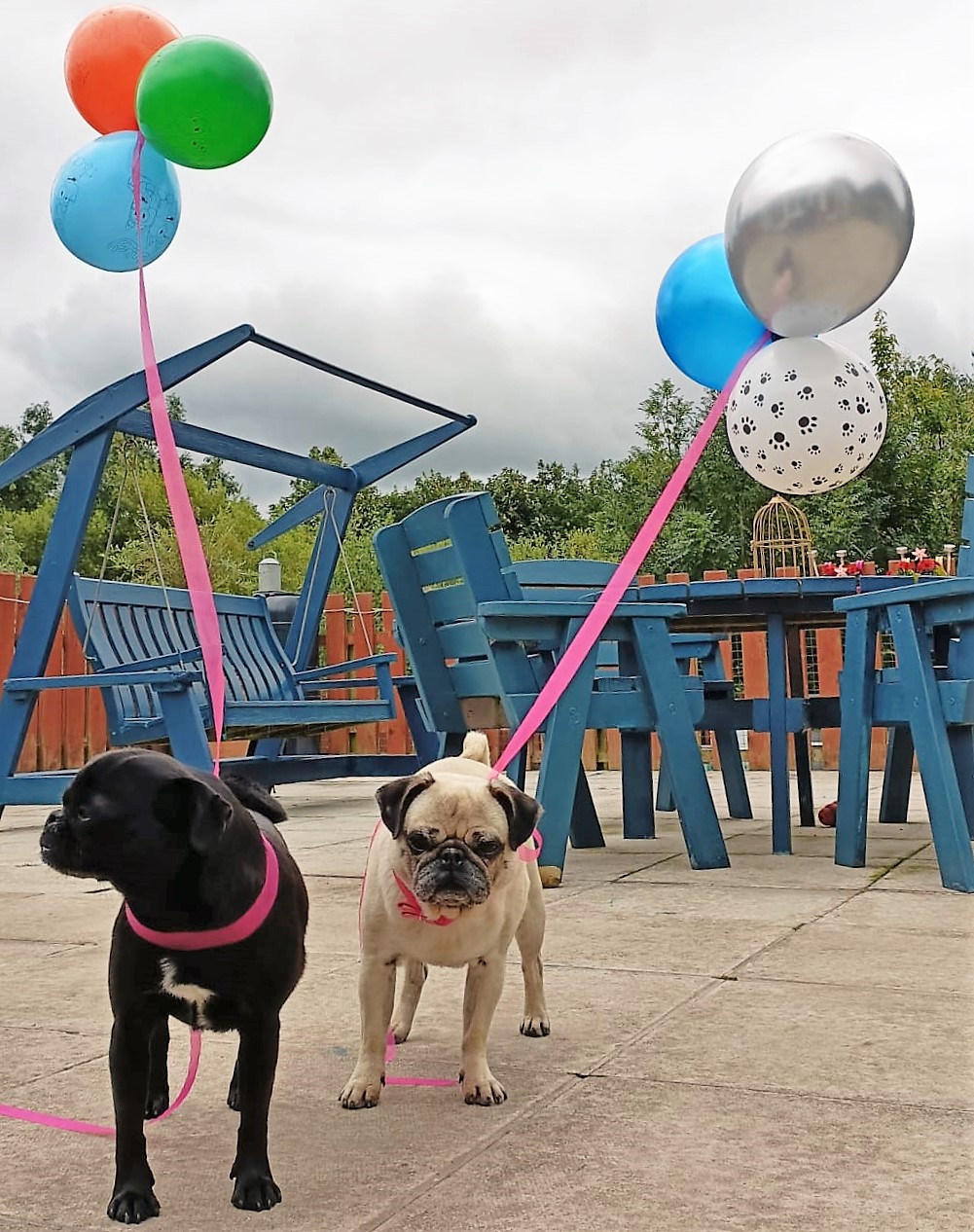 The Mighty Quinn! | The Pug Dog Welfare & Rescue Association (pugwelfare-rescue.org.uk)