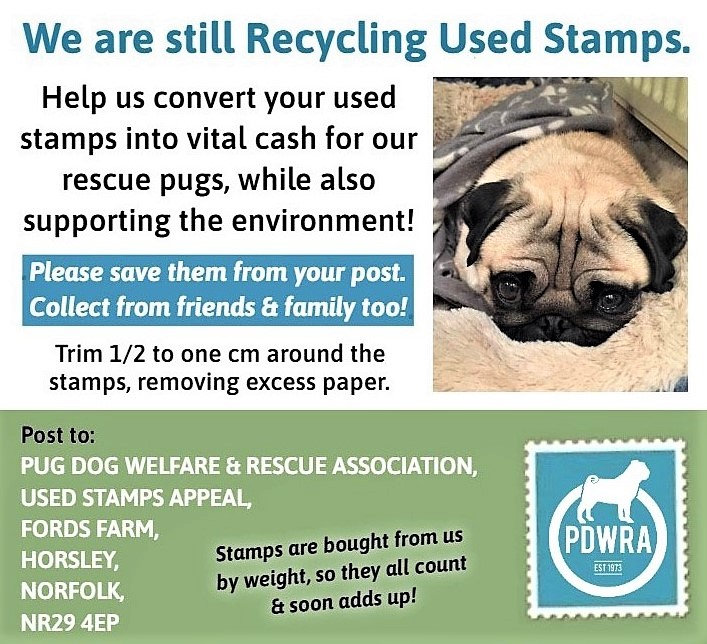 You can easily help us to raise much needed funds for our rescue pugs via Stamps for Charity.
If you've been collecting, especially over Christmas, or can start now please send them to us, trimming 1/2 to 1 cm around each stamp or they can't be included.
We receive cash in return, by weight. So it all adds up!
Please post to:
PDWRA, Used Stamps Appeal, Fords Farm, Horsey, Norfolk NR29 4EP.
Please ask your family, friends or at work too! Thank you.