Thanks to all our recycling supporters for your used printer cartridges sent to Recycle4Charity for our benefit. This is so worthwhile – we received £85.25 for the last quarter.
Please get them in by the New Year, after which their process is changing, including offering more wanted cartridges to the eligible list.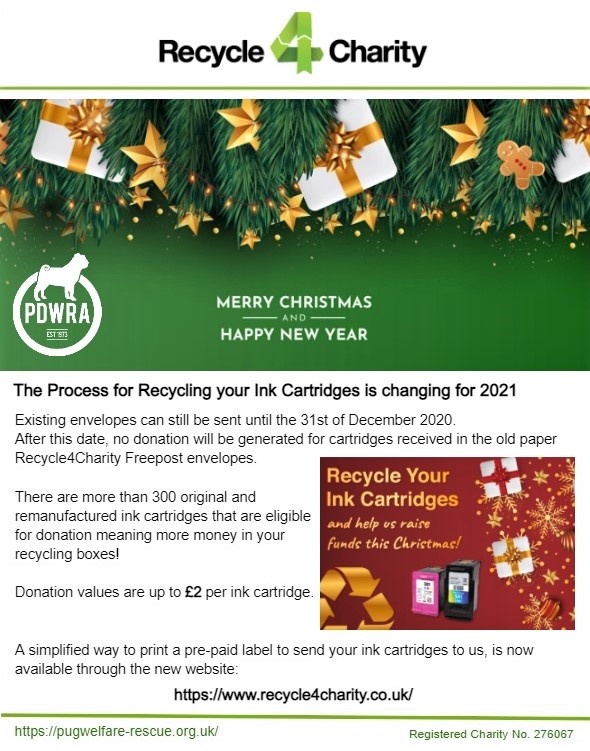 Old-style envelopes will no longer be processed after 31st December 2020. Please see full details on their new website:
https://www.recycle4charity.co.uk/ 
If you'd like to sign up & help to raise much needed funds in this way, please go to:
https://www.recycle4charity.co.uk/Register/C84358
Thank you!
And please don't forget that you can also save & recycle used postage stamps for PDWRA; we currently receive £10 per kilo!
Here is the link: