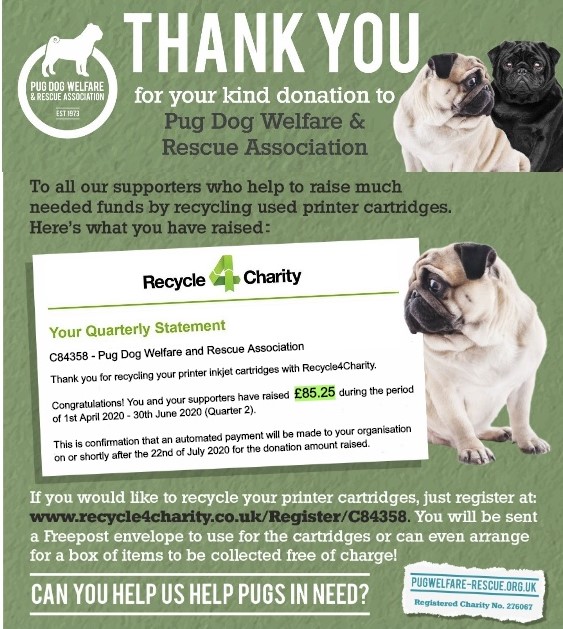 Thank you again recyclers!  We have received £85.25 for the last quarter, from your used printer cartridges sent to Recycle4Charity.
This is so appreciated, providing regular, much needed funds for pugs, in this way. Please also encourage family or friends to participate, it really is worth it!
https://www.recycle4charity.co.uk/Register/C84358
Don't forget that you can also save & recycle used postage stamps for PDWRA; we currently receive £10 per kilo!
Here is the link: