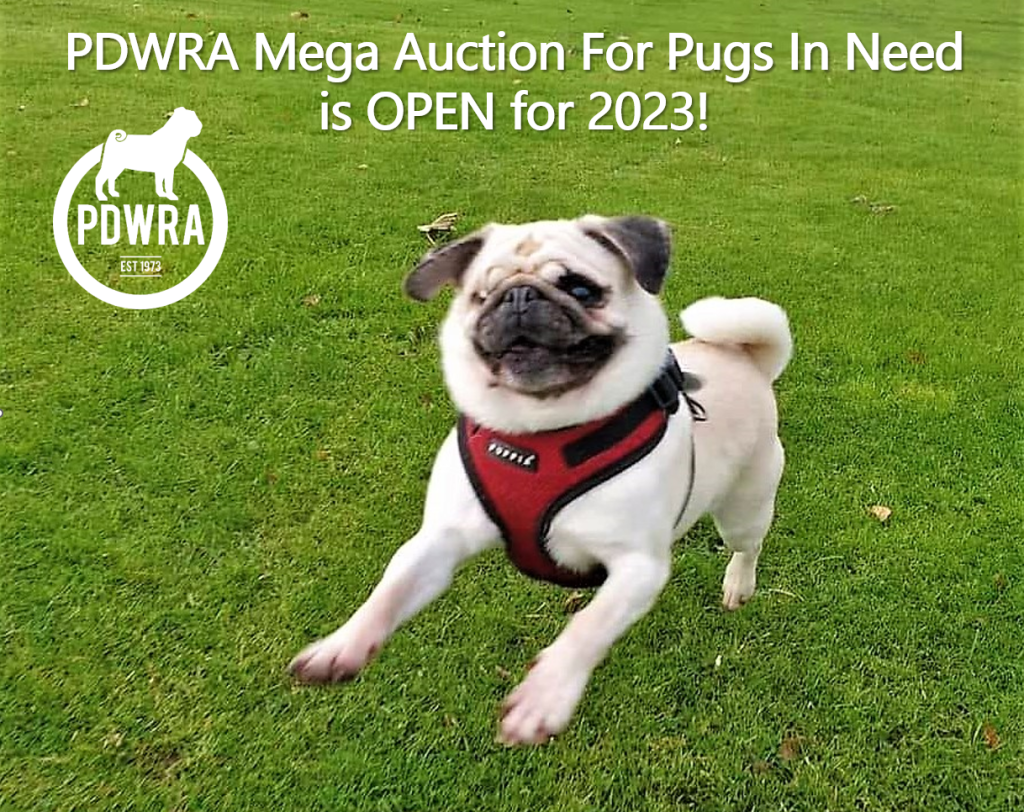 The PDWRA Mega Auction is back for 2023, after a well-deserved end of year break and to re-stock on all those lovely donated items that will be on offer!
Our dedicated volunteers who run the Mega-Auction, Pippa, Catherine, Carolyn and Samantha will present some amazing auction lots, ranging from Valentine's cards to many pug related items, to the immensely popular, unique, Knitted Pugs in very individual outfits!
In the next few months, stunning donated raffle prizes will include a designer bag, gold necklace and a holiday, YES, a holiday!
If you haven't yet joined PDWRA Mega Auction For Pugs In Need, this is a great way to contribute to our ever-important fundraising for rescue pugs.
Please read & agree to the group rules and the team will be delighted to welcome you onboard!
At: https://www.facebook.com/groups/242845766241493
For more information about fundraising, see: https://pugwelfare-rescue.org.uk/fundraising-events/