PDWRA would like to wish "Platinum Prince" Leonard, a very Happy 6th Birthday today!! 
It's been a few years since Leonard, was surrendered to PDWRA very sadly and reluctantly, along with his bonded sister Ethel when their original family's circumstances changed. It caused a great deal of heart break at the time as you can imagine.
PDWRA helped them through it and they have been happily adopted by parents who adore them and could not imagine life without them now.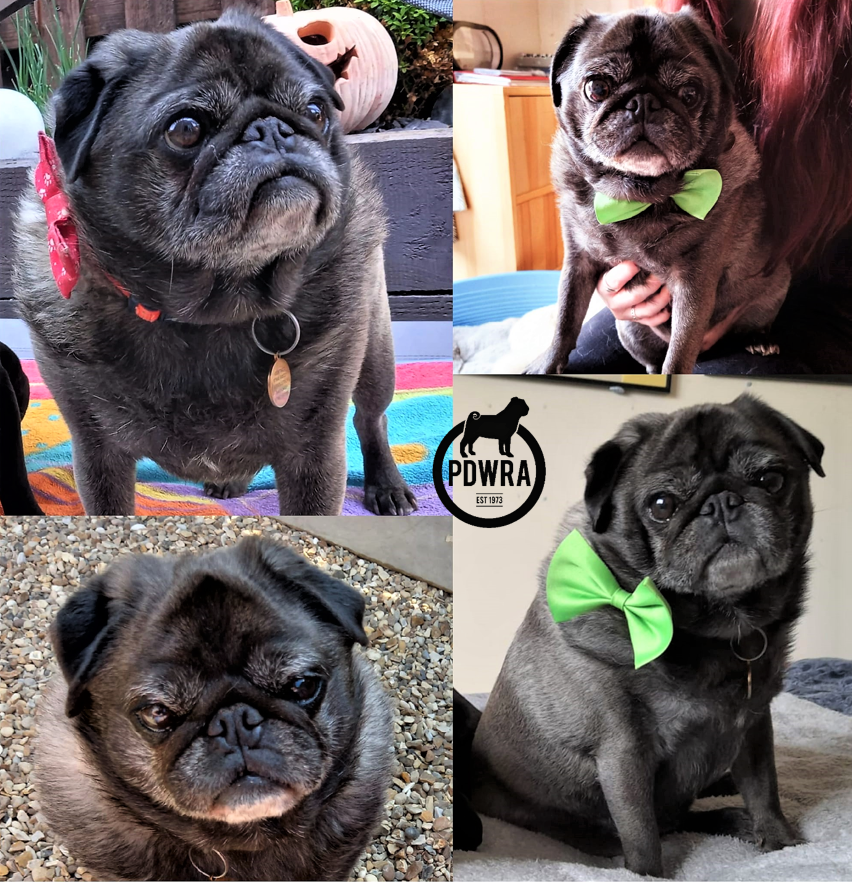 They inspired their very proud and talented Mum, Alison, to feature them in her design work and business, where 20% of all sales of her merchandise are donated to PDWRA, in appreciation of the impact we've had on their lives and to continue helping other pugs at their time of need.
Mum, Alison's artwork is completely hand-drawn using inks, totally unique and a bit quirky (maybe just like her pugs!?). If you'd like to support them, and PDWRA at the same time, please look at the exclusively designed pug merchandise which cannot be bought anywhere else, by Absolutely Barking Illustrations.
Pug-themed greetings cards are designed for all celebrations throughout the year so please keep an eye on their facebook site and our website too!
https://www.facebook.com/Absolutelybarkingillustrations
https://pugwelfare-rescue.org.uk/fundraising-events/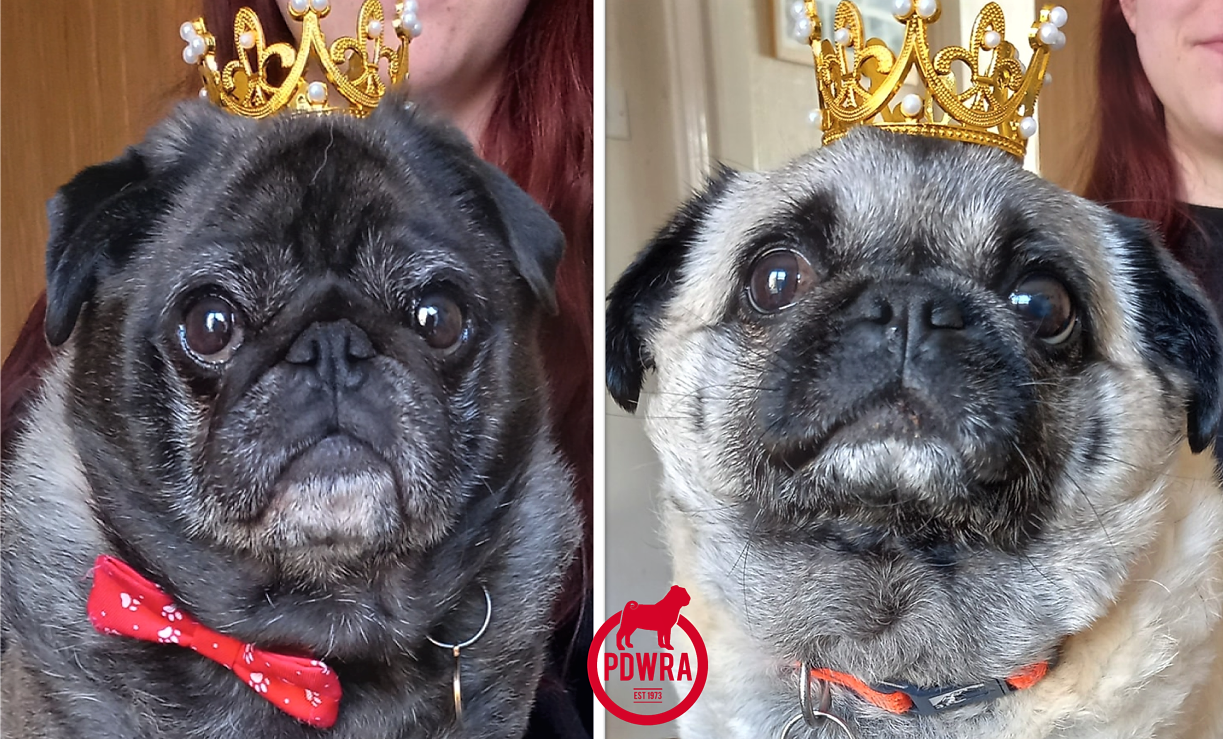 Here's Birthday boy, Leonard with his sister Ethel celebrating the Coronation!