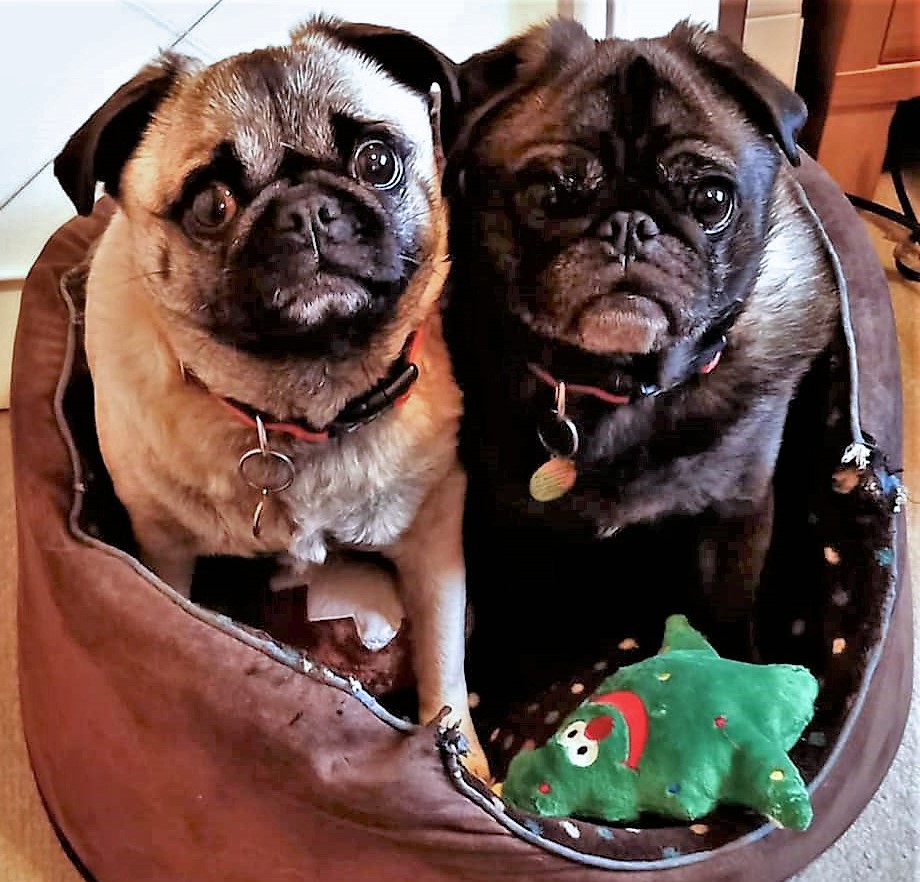 😍 Here are Ethel & Leonard. 😍 When they were surrendered to us it was, reluctantly done due to a change in family circumstance which caused a great deal of heart break for their family.
Ethel & Leonard are a bonded pair who needed to be re-homed together. Leonard would not cope alone. Their PDWRA adoptive parents adore them unsurprisingly and could not imagine life without this special pair now.
This gorgeous pair inspired their very proud and talented Mum, Alison, to feature them in her designs and donate a portion of the proceeds from her cards and mugs etc. to other pugs in need.
If you'd like to support them, and PDWRA at the same time, please look at the exclusively designed pug merchandise which cannot be bought anywhere else, by Absolutely Barking Illustrations.
https://www.facebook.com/Absolutelybarkingillustrations



For example: 50p from every £3.50 card is donated to PDWRA!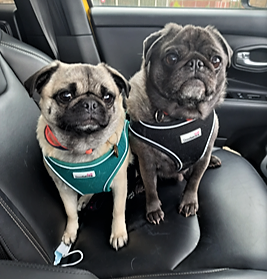 Ethel & Leonard will be selling their wares at the Yorkshire PDWRA Christmas party this Sunday, 5th December 2021 at Storthes Hall Park, Kirkburton, Huddersfield, HD8 0WA.
Please Email LisaPDWRA@nullgmail.com for tickets.
All proceeds from fundraising at this event will go to PDWRA Pugs in Need.
https://pugwelfare-rescue.org.uk/fundraising-events/