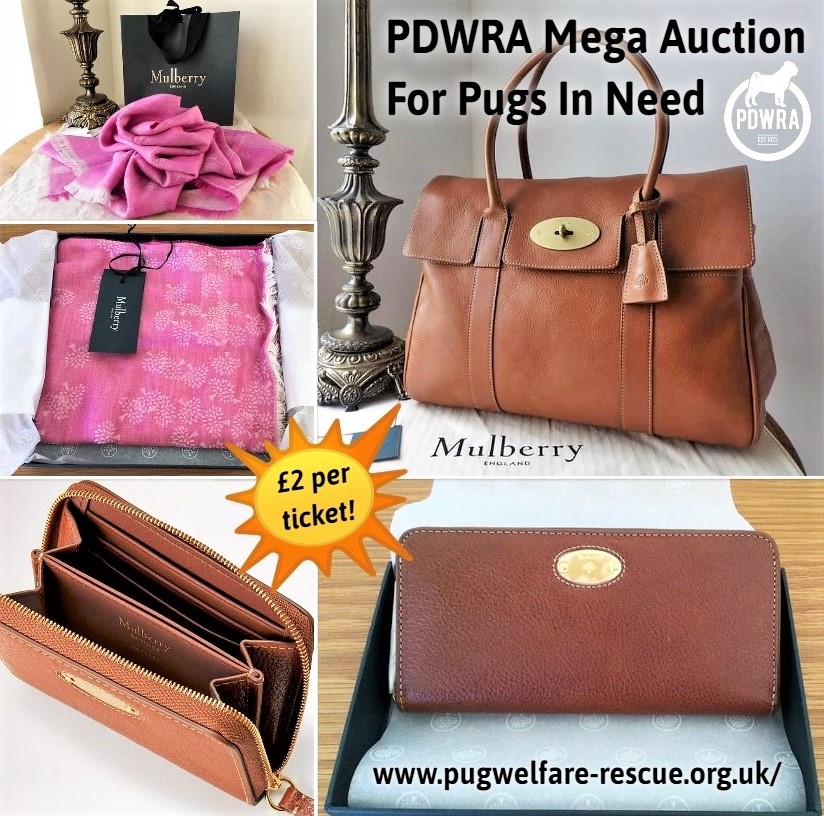 There's 1 week to go for an exclusive chance to win 1 of 3 stunning Mulberry items for just £2 per raffle ticket, all in aid of PDWRA Pugs!
Please join our facebook group: PDWRA Mega Auction For Pugs In Need, to purchase tickets and follow the draw:
https://www.facebook.com/groups/242845766241493
1st Prize: Mulberry Legacy Bayswater NVT bag in Oak.
2nd Prize: Matching Mulberry Long Purse in NVT Oak.
3rd Prize: Mulberry Tamara scarf in Pink.
All brand new, donated fresh from the Mulberry store, boxed and ready to win! The draw is on the evening of Thursday 14th April.
Just £2 per ticket for the opportunity to win these spectacular prizes. Each will be delivered free of charge within the UK .
PDWRA Mega Auction For Pugs In Need
https://www.facebook.com/groups/242845766241493