Congratulations Team Yorkshire & their amazing supporters who have helped to raise £901.47 for PDWRA! 🐾🐾
Lisa, PDWRA's Yorkshire Rehoming Co-Ordinator leads the team with Jodie and fundraising volunteer Amanda. The week of their Valentine's Virtual Fundraising activities in their Facebook Group, offered a wide variety of donated and crafted gifts & prizes, with raffle ticket sales, competitions & games all resulted in this terrific total collected for our pugs in need.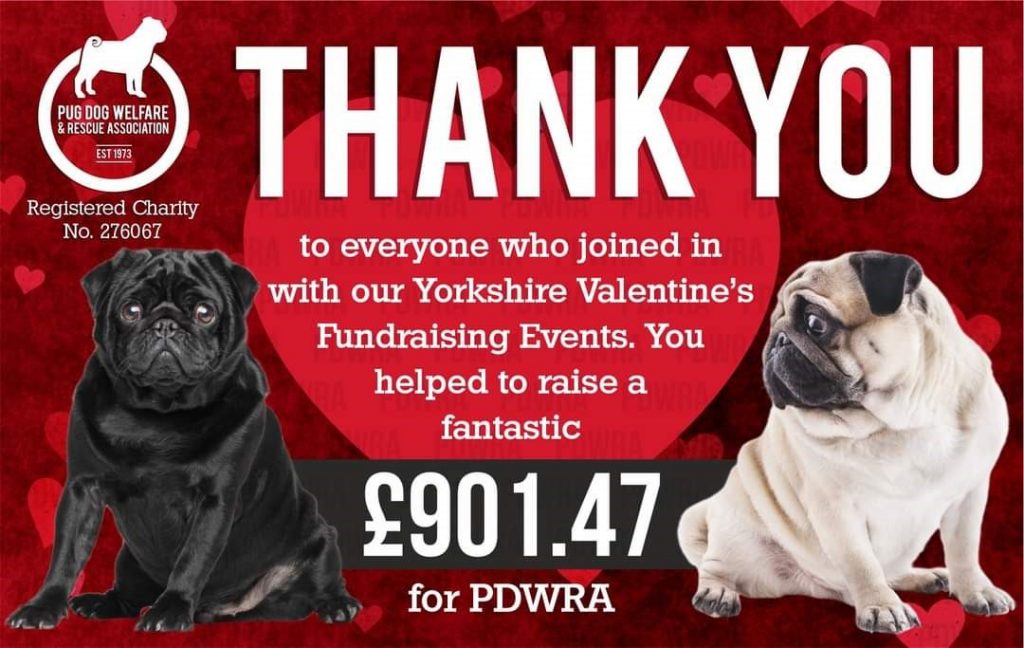 They grew their Facebook Group's membership, with the help of a number of local newspaper articles in the Yorkshire Evening Post & Halifax Chronicle that raised awareness of their fundraising activities and PDWRA's work via volunteers.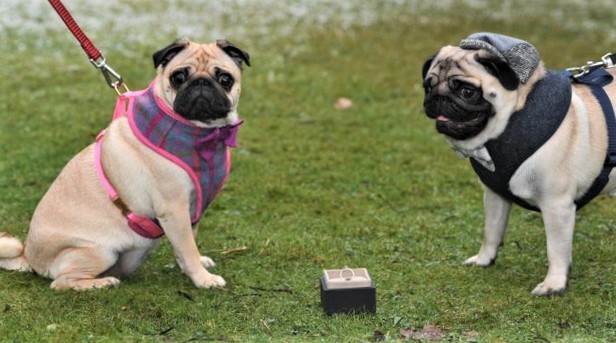 A lot of fun and Pug-Luv was had, including the engagement of Percy & Mabel with their wedding to look forward to when lockdown is over and meet-ups are safe and possible again.
Photo by Jonathan Gawthorpe for the Halifax Chronicle.
Join Yorkshire Pug Welfare's facebook group at: https://www.facebook.com/groups/606736703474942/