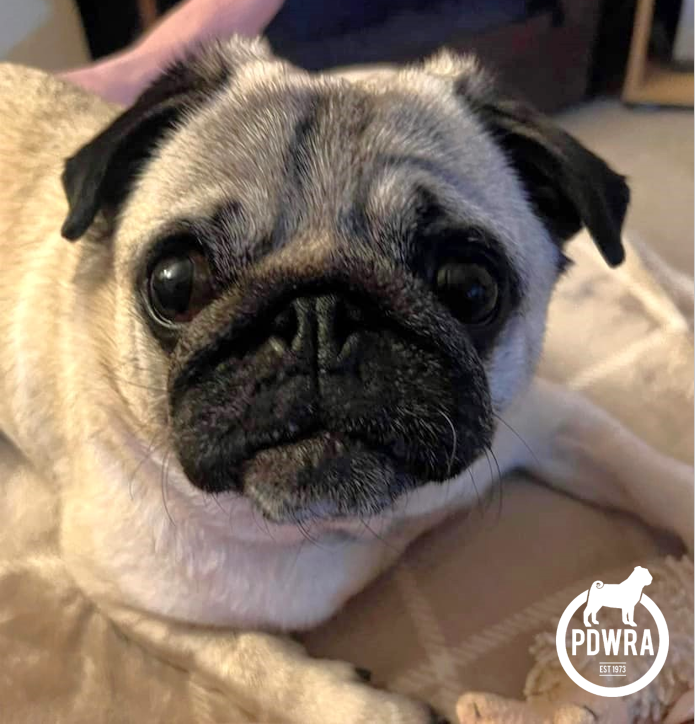 We appealed for a home for Daphne last month. A typical vibrant, fun-loving and playful 5 year-old pug who had originally lived happily with another female pug. She was surrendered to us, now showing the early signs of constrictive pug myelopathy affecting the mobility in her hind legs.
This condition is not unusual in pugs, due to their anatomy and development of their delicate spines.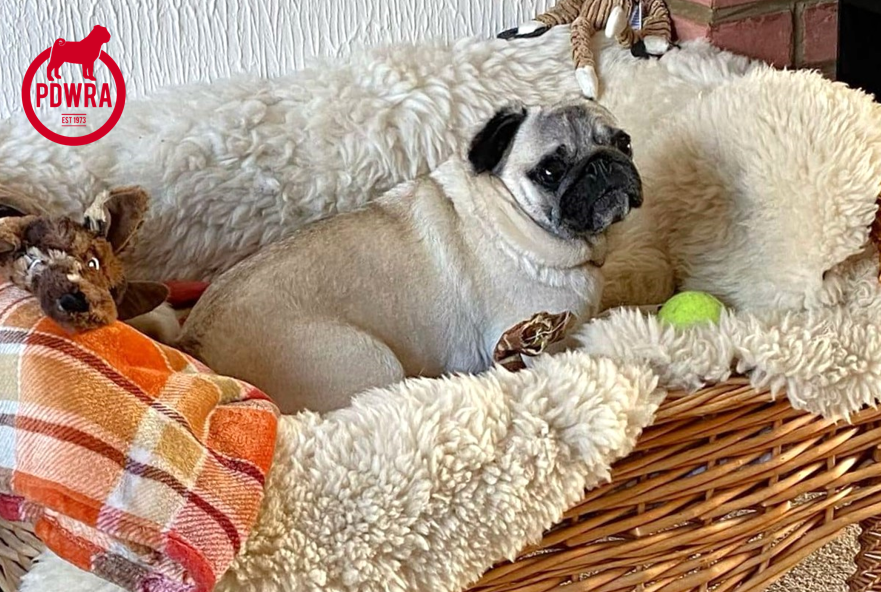 It wasn't long before Daphne's adopter came forward and within weeks was transported to her wonderful new home by her devoted fosterer, where she is settling in so well!
New Mum, Shirley, confirms how happy Daphne is and describes herself as her slave. Daphne is enjoying getting anything she wants including whenever she demands a walk. Though she really enjoys her breakfast she always wants Mummy's too!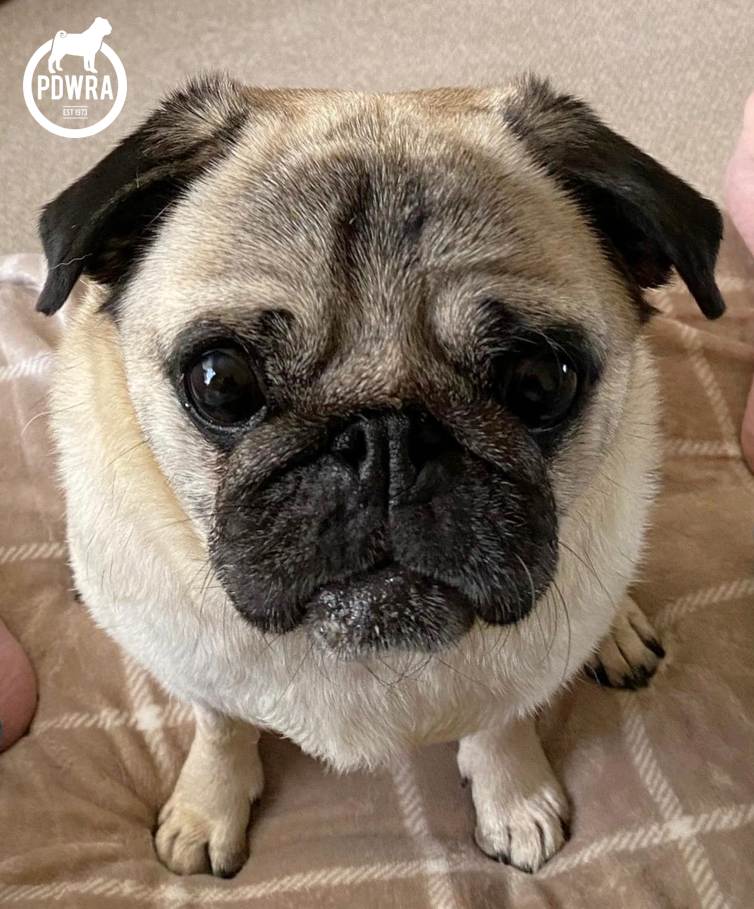 Shirley says "Daphne is so very special. She makes me smile every day. I can't tell you how much I love her already. My little wobbly girl will be having the high life here!"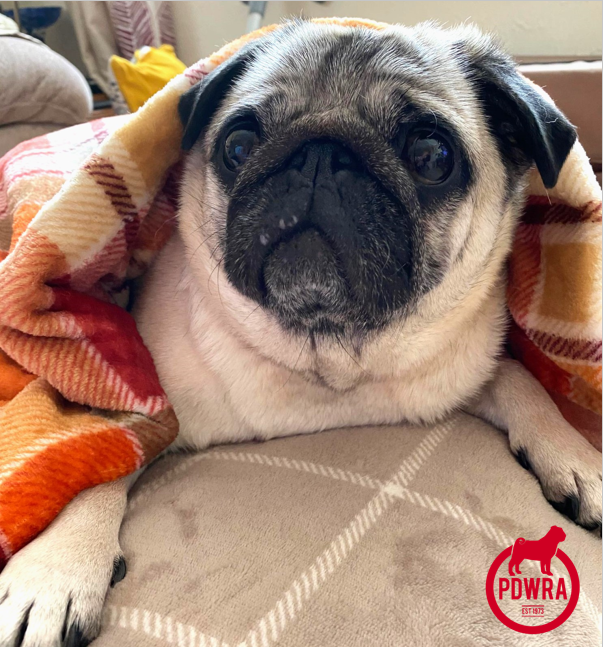 Daphne's characteristic wobbly back legs are even looking a little stronger too from her daily walks.
Adoring Mum, is also somewhat of an artist. She draws dog portraits donating a portion to charity. Here's her loving portrait of Daphne!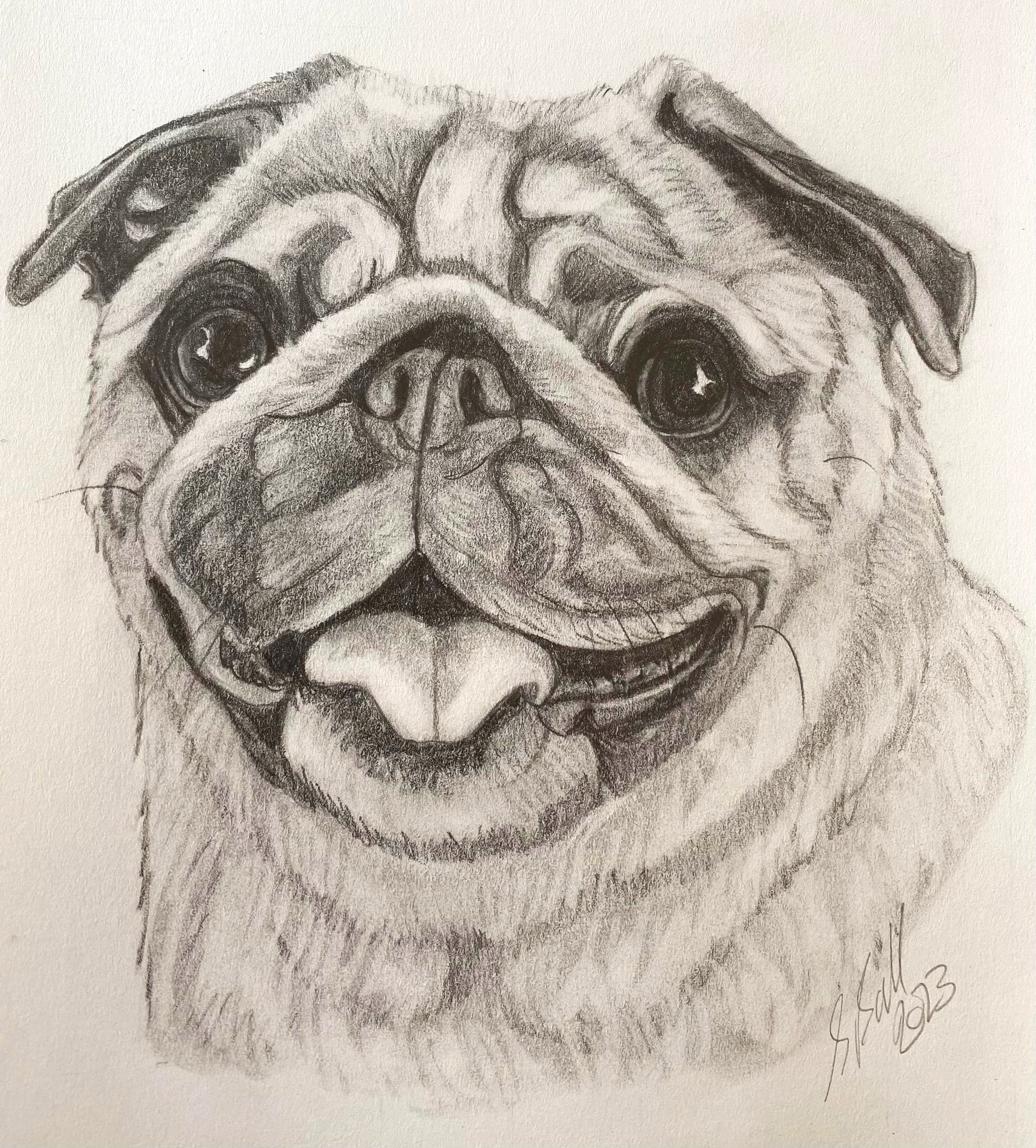 Daphne couldn't have found a better home. There's no looking back for this lovely girl!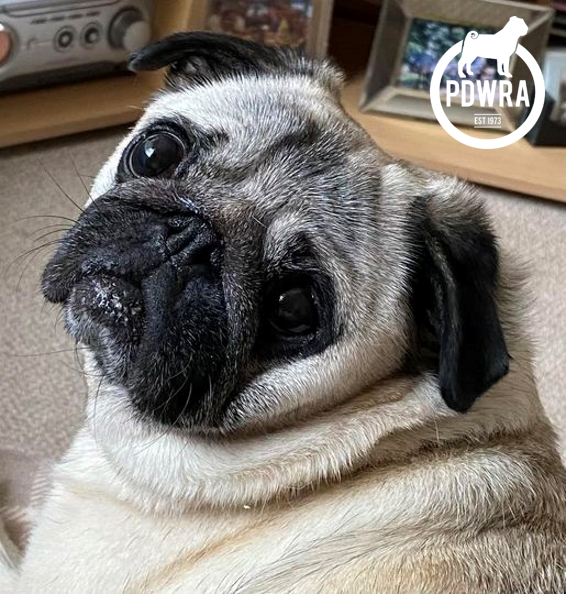 You can see videos of Daphne enjoying the beach and playing with her toys here: https://pugwelfare-rescue.org.uk/could-you-adopt-young-daphne/
To find out more about Daphne's condition, our veterinary adviser Malcolm McKee has written an excellent article that can be found at: https://pugwelfare-rescue.org.uk/spinal-conditions-in-pugs/
If you would like to adopt a pug like Daphne, or any of those we have in our care, please apply at: https://pugwelfare-rescue.org.uk/adopting-a-pug/