**Great News Update**
Daphne, adopted & completely at home! | The Pug Dog Welfare & Rescue Association (pugwelfare-rescue.org.uk)

APPEAL POST:
Meet Daphne. She is looking for her adoptive home.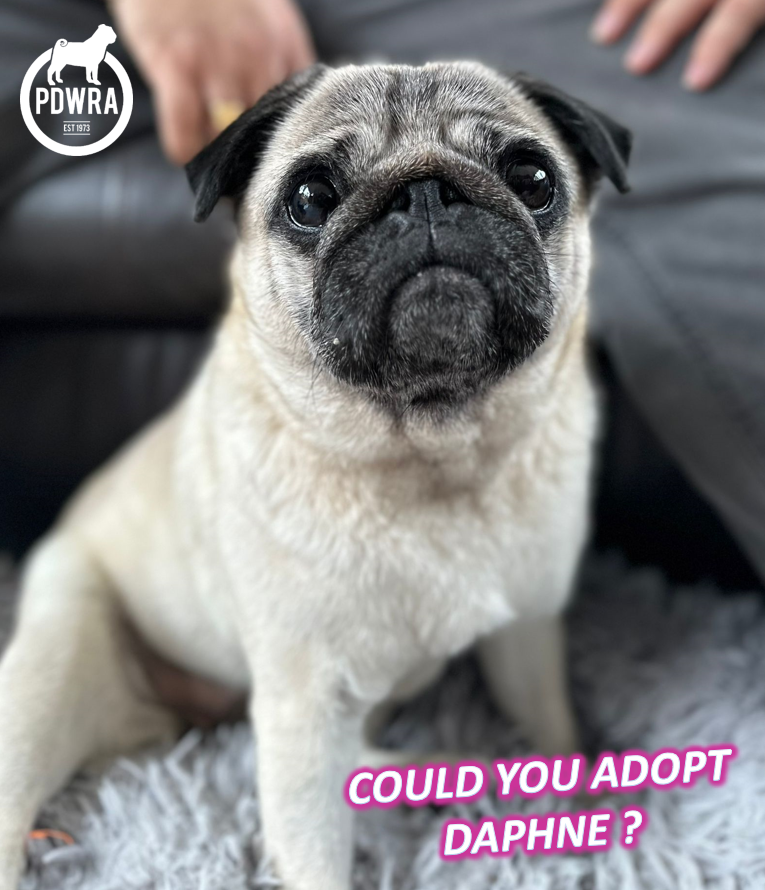 At 5 years-old, Daphne is a typical fun-loving pug.  She is comical, sweet, playful and affectionate. She adores people and has previously lived with children.
Daphne has also previously lived with another female pug, and is currently in foster with a small dog and bitch.  She has shown some dominance towards the submissive male, but this has improved during the time they've been together.
Daphne could live as an only pug, or potentially share her home with another pug, ideally a well-balanced, steady one who can manage bossy moments if they arise, though she is likely to settle into a new canine relationship with patience, time and boundaries.
Daphne has the early symptoms of constrictive pug myelopathy. This affects the mobility in her hind legs however, she runs and plays, and can manage stairs. She is fully continent.
To find out more about Daphne's condition, our veterinary adviser Malcolm McKee has written an excellent article that can be found at: https://pugwelfare-rescue.org.uk/spinal-conditions-in-pugs/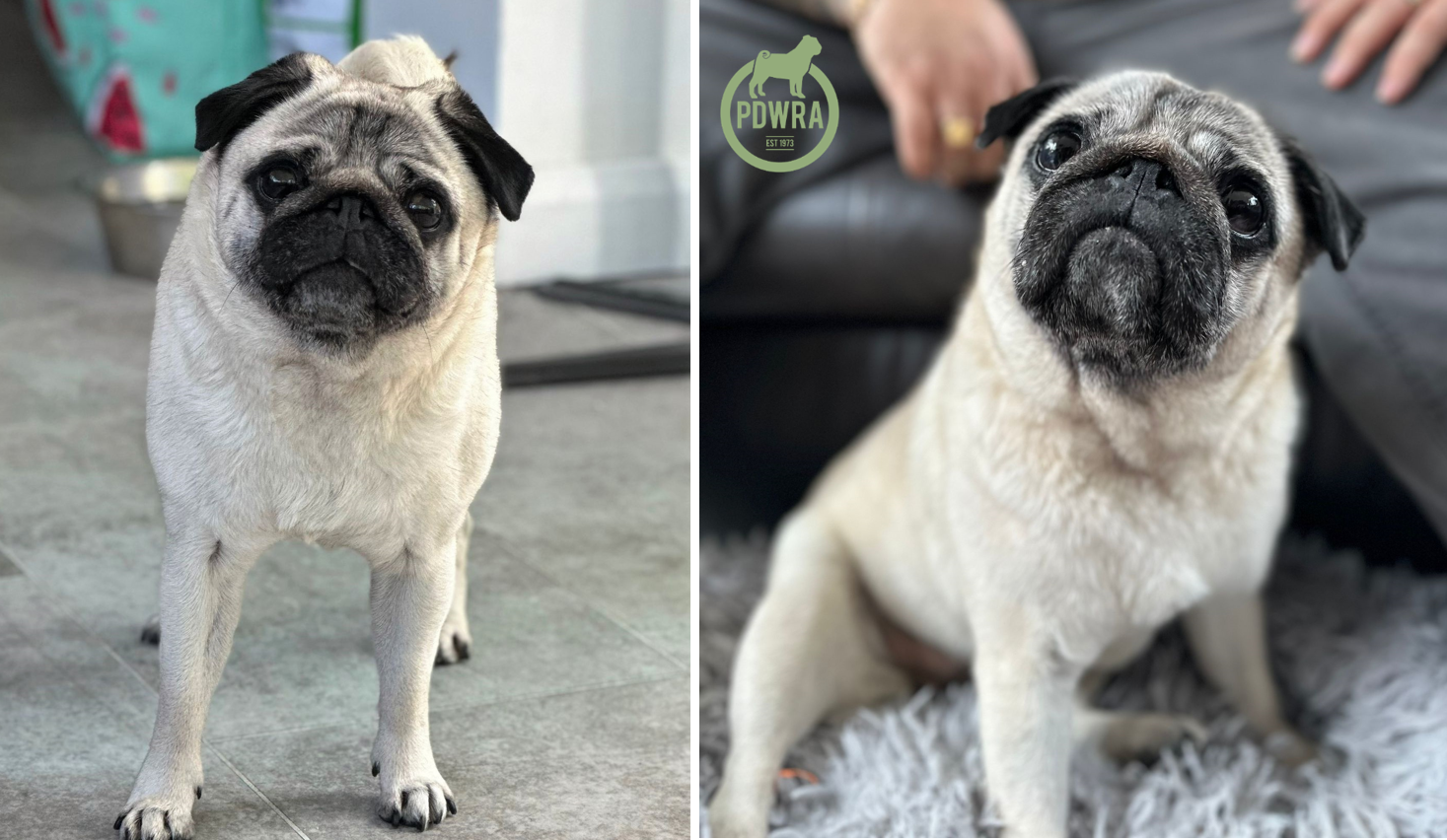 If you are interested in offering Daphne her forever home or have any questions, please email directly:  janemac001@nullbtinternet.com
To formally apply to adopt her, you will need to complete an application, referencing 'Daphne 23135' at: https://pugwelfare-rescue.org.uk/adopting-a-pug/
If you are already registered with us and are interested in adopting Daphne, please speak to your PDWRA Area Coordinator directly.