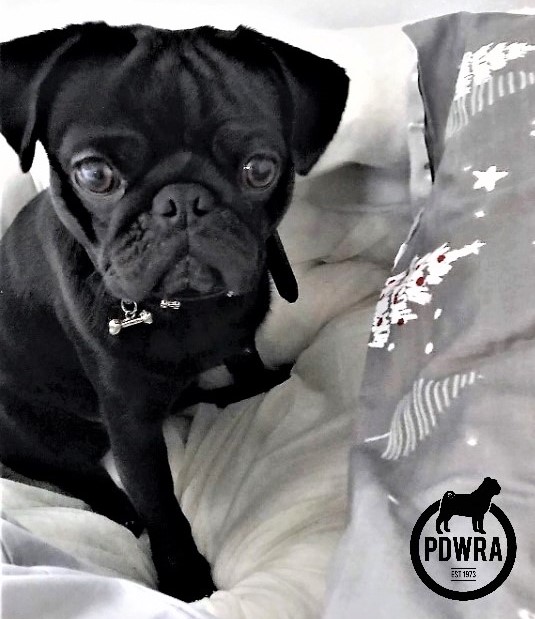 Where does one start with young Percy?! 
Firstly, he is a great little dog, misunderstood and let down by humans unfortunately, in his earlier life.
He was very trainable because he loves treats, fuss and positive reinforcement plus he loves his bum (the top of his tail) being scratched too!
Thankfully he received all the love and attention he deserved from our fosterer and the help of a behaviourist, as all his reactions were purely due to him being terrified! 😪
He is very happy inside, in the home where he feels safe, but anything outdoors scares him, cars especially. He would run into the road and attack cars if he could.
The behaviourist told us that once he's had an anxious spell (any of his more aggressive reactions) it would take 72 hours for his cortisol levels to calm down, so he would be kept inside for that and only be given treats when he was calm.
A PDWRA home would already have a dog-proof garden, though Percy still needed to slowly get used to new outdoor surroundings. A lot of his behaviour is typical puppy behaviour, barking for attention, stealing socks and chewing things. He barks to be let outside, so he was toilet trained, but still needed to make sure he did go to the toilet or he would then go inside.
All he wants is to sit on your knee and feel safe, like so many pugs, which isn't entirely practical! Percy just needed structure and discipline. He now sits and waits for his food until you say 'go' on then and he races to his bed at night for a treat. He is an amazing little dog, so much fun and just loves cuddles. It just goes to show what time and investment in their care can do to improve their quality of life.
Percy is more than settled in his forever home now. He made sure he took a few of his favourite toys from his wonderful foster home, where they were able to invest in him for his fabulous future ahead!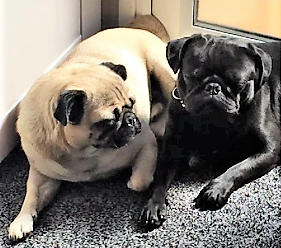 If you are interested in the satisfaction that fostering and adopting brings, please see those sections of our website, where you can apply also:
https://pugwelfare-rescue.org.uk/fostering-a-pug/
https://pugwelfare-rescue.org.uk/adopting-a-pug/