This is Eddie, a truly charming and inspirational pug, with only 1 eye and limited vision in the other. He also suffers from separation anxiety.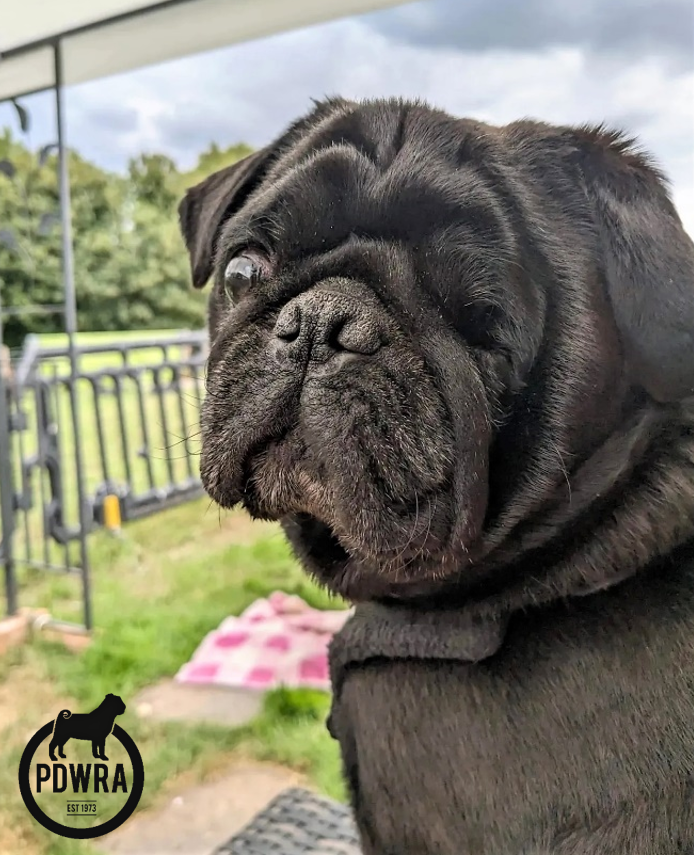 Eddie changed hands during a chance meeting at an event, where there was some suggestion that he would be put to sleep if a new owner could not be found. The lady hearing this, could not let that happen so took him on. She realised after a few months, that she couldn't offer him the home he truly deserved as she lived in a flat and wasn't able to give him the exercise he needed. Her family helped out when they could, but they knew it wasn't enough or fair to Eddie.
Although he had limited vision he was still a lively 4 year old, plus he did suffer from severe separation anxiety and needed help with that, so she made the decision to approach PDWRA in order to give him another chance at life.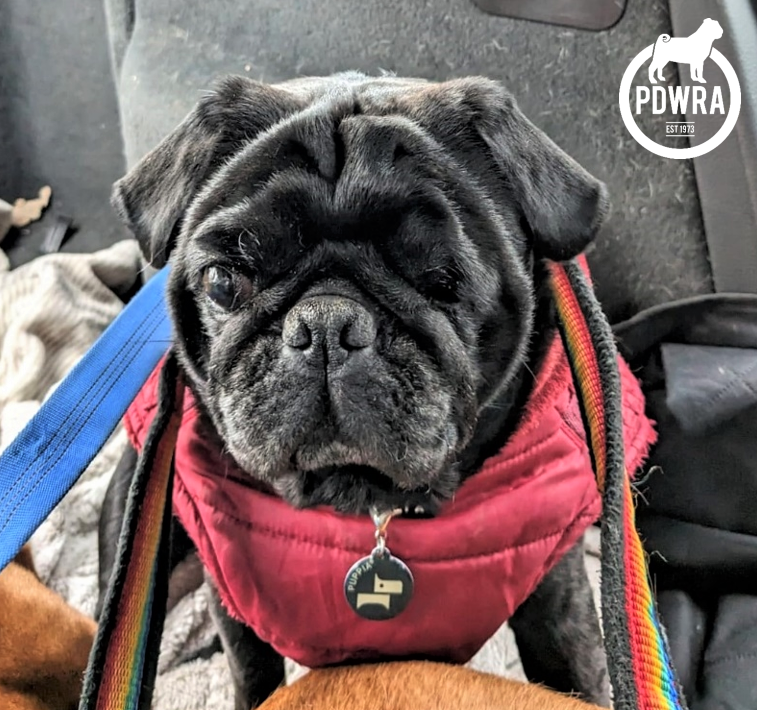 Lynda fostered him at very short notice, and he came into her life at just the right time, when she needed a welcome diversion from a health issue confronting her. Barely a week passed before the request was received – "Can l adopt him please?"  Of course the answer was YES! 
Lynda runs fun agility and training classes for dogs, with access to a paddock which she soon introduced Eddie to. He loves the agility course. With a treat on his nose and verbal guidance, he rocked it!
They have a catchphrase 'Ready Eddie Go!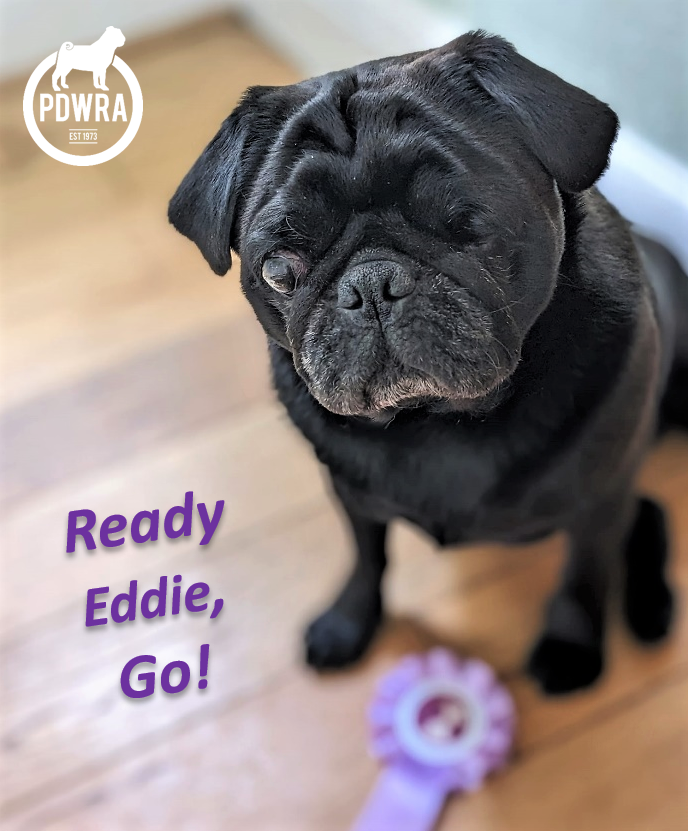 At the same time, Lynda and Eddie are working on the separation anxiety and he is steadily improving on that front as time goes by.
Lynda signed him up and trained him for the Kennel Club Good Citizen Award Scheme, which he has passed! He may even go on to train as a Pets as Therapy dog next!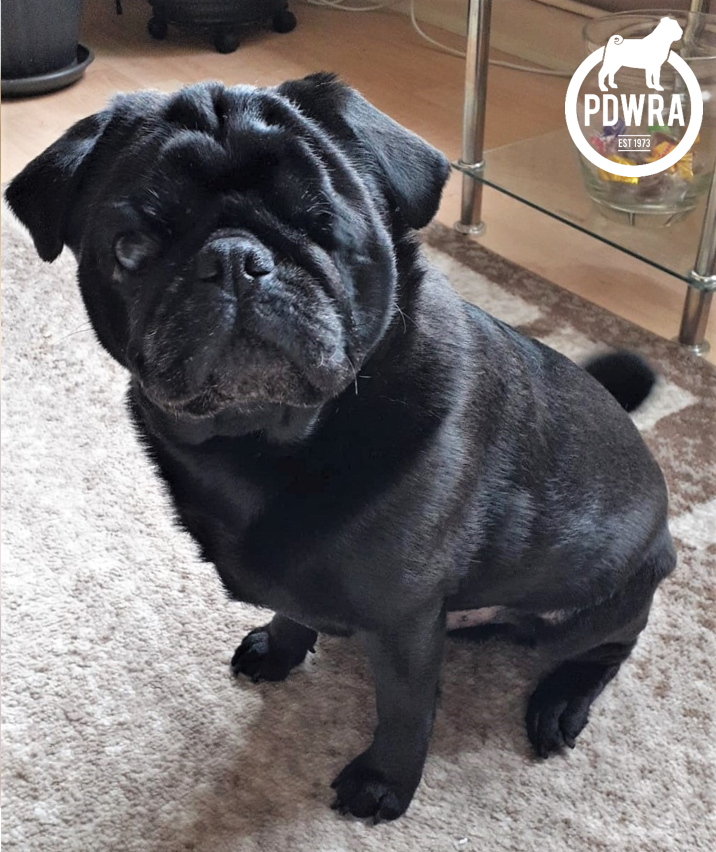 It just goes to show what can be done with those pugs whose owners are sadly all too ready to give up on them.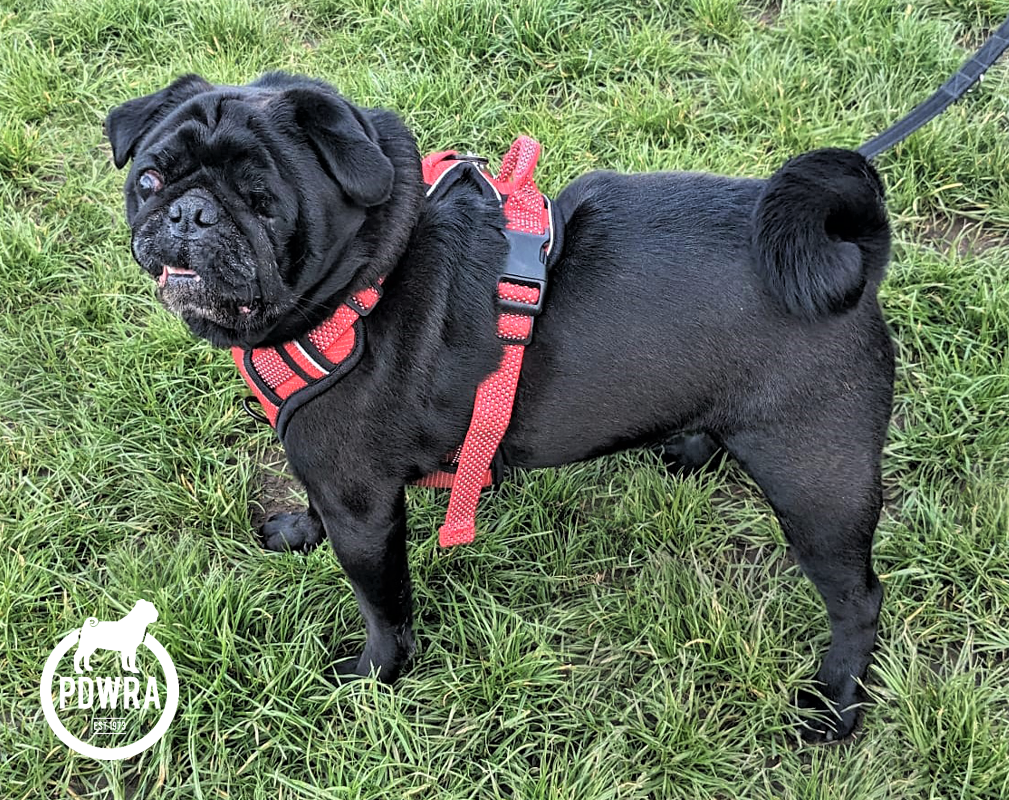 Eddie has really landed on his paws there! 
For more stories like Eddie's please see our rescue stories at:
https://pugwelfare-rescue.org.uk/category/rescue-stories/
or subscribe to our regular newsletters, at:
https://pugwelfare-rescue.org.uk/subscribe-to-our-new-e-newsletters/