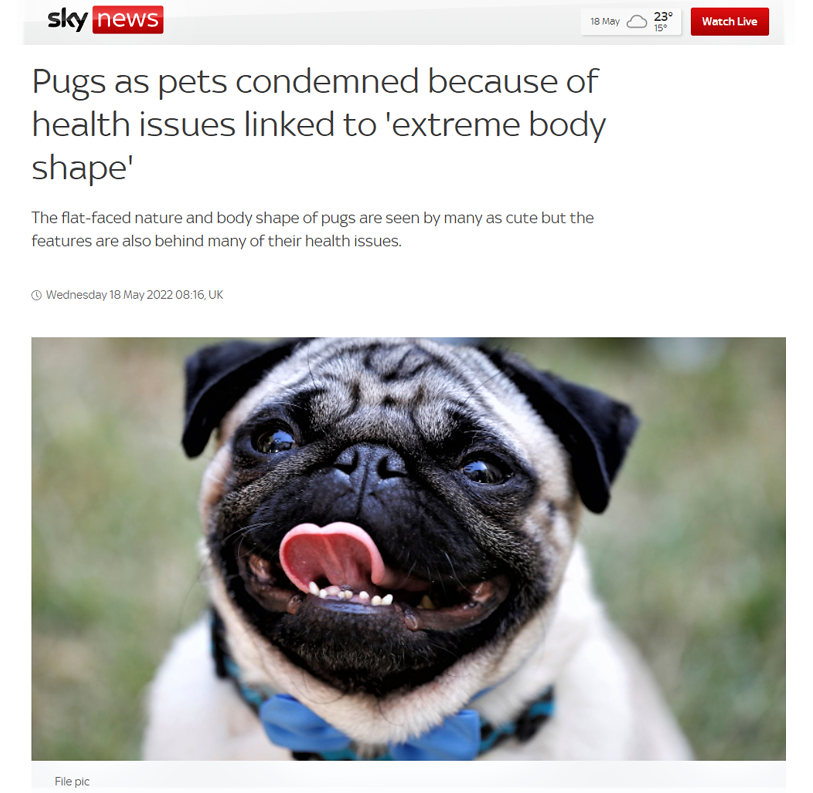 In response to the news items yesterday about the pug breed; https://news.sky.com/story/pugs-as-pets-condemned-because-of-health-issues-linked-to-extreme-body-shape-12615623
The PDWRA states:
"As one of the leading pug rescue charities, we welcome the study carried out by the Royal Veterinary College, and its findings. It highlights the health issues that we know exist in pugs that are breed related, and have a negative impact on the welfare of the pug.
We, the Pug Dog Welfare and Rescue Association, do not breed pugs, but we help people who already own pugs who wish to re-home their dog. This can be for a number of reasons, but a significant proportion are because they are unable to afford veterinary treatment.
Whilst in our care, we improve any health issues as best we can; we currently spend around £20,000 a month on veterinary bills for pugs that are in our care, and we rely solely on donations for this.
We hope the study will bring about change including controlling the unscrupulous (so called) back street breeding of dogs for sale on the internet".
Pug Health & Wellbeing | The Pug Dog Welfare & Rescue Association (pugwelfare-rescue.org.uk)
Donating to Pug Dog Welfare | The Pug Dog Welfare & Rescue Association (pugwelfare-rescue.org.uk)