**SEPTEMBER UPDATE**  Great News – Pogo & Pete in their Forever Home! | The Pug Dog Welfare & Rescue Association (pugwelfare-rescue.org.uk)
ORIGINAL POST:
Pogo and Pete are litter brothers who have recently shared their 1st Birthday!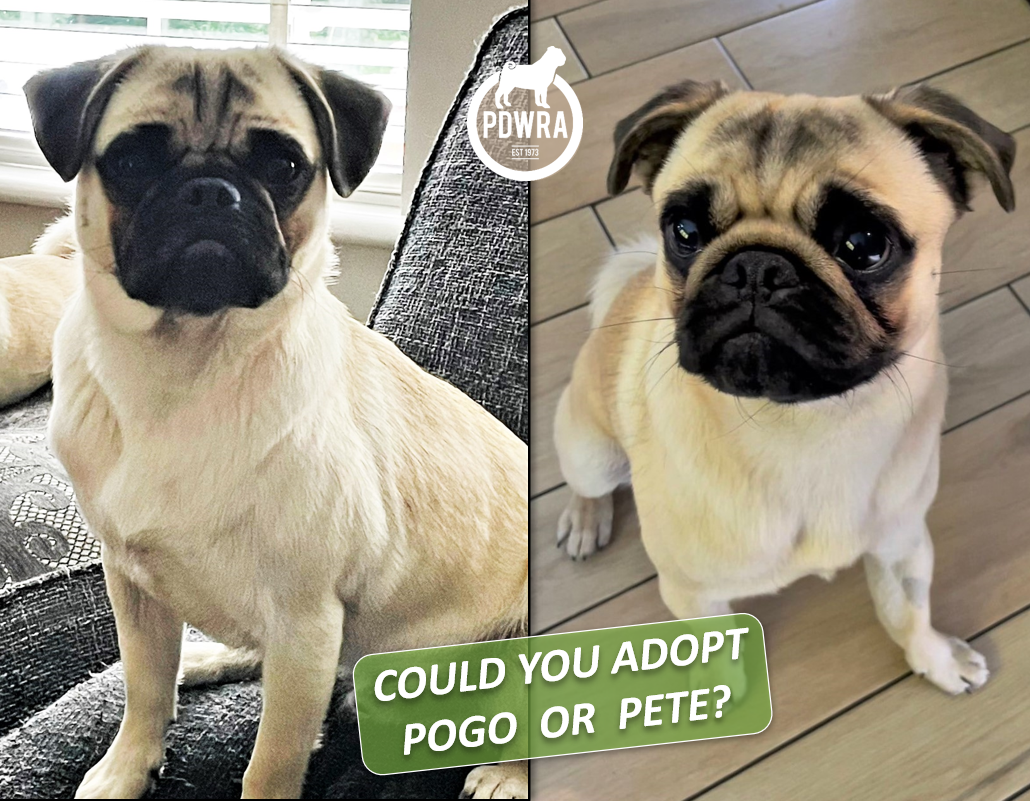 They are lively and enthusiastic as you'd expect with typical puppy behaviour, young and independent enough to be adopted individually, or together.
They have both been neutered and their house-training is ongoing.
They were surrendered to PDWRA, as they were coming off worse against an older dog in their home fighting with them, where they sadly came off worse defending themselves. We've been advised that they are fine with cats.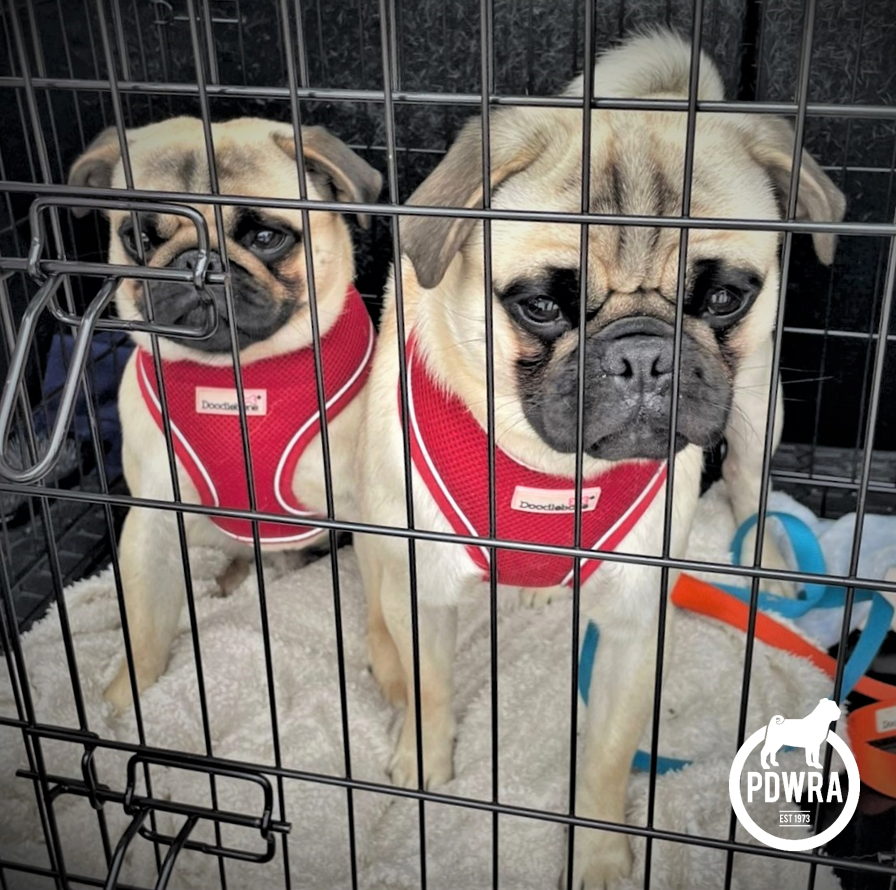 Pete is loving and enjoys cuddles. He's a softie though can still be nippy, therefore having young children around would not be suitable. He doesn't like being left alone and is still a little nervous.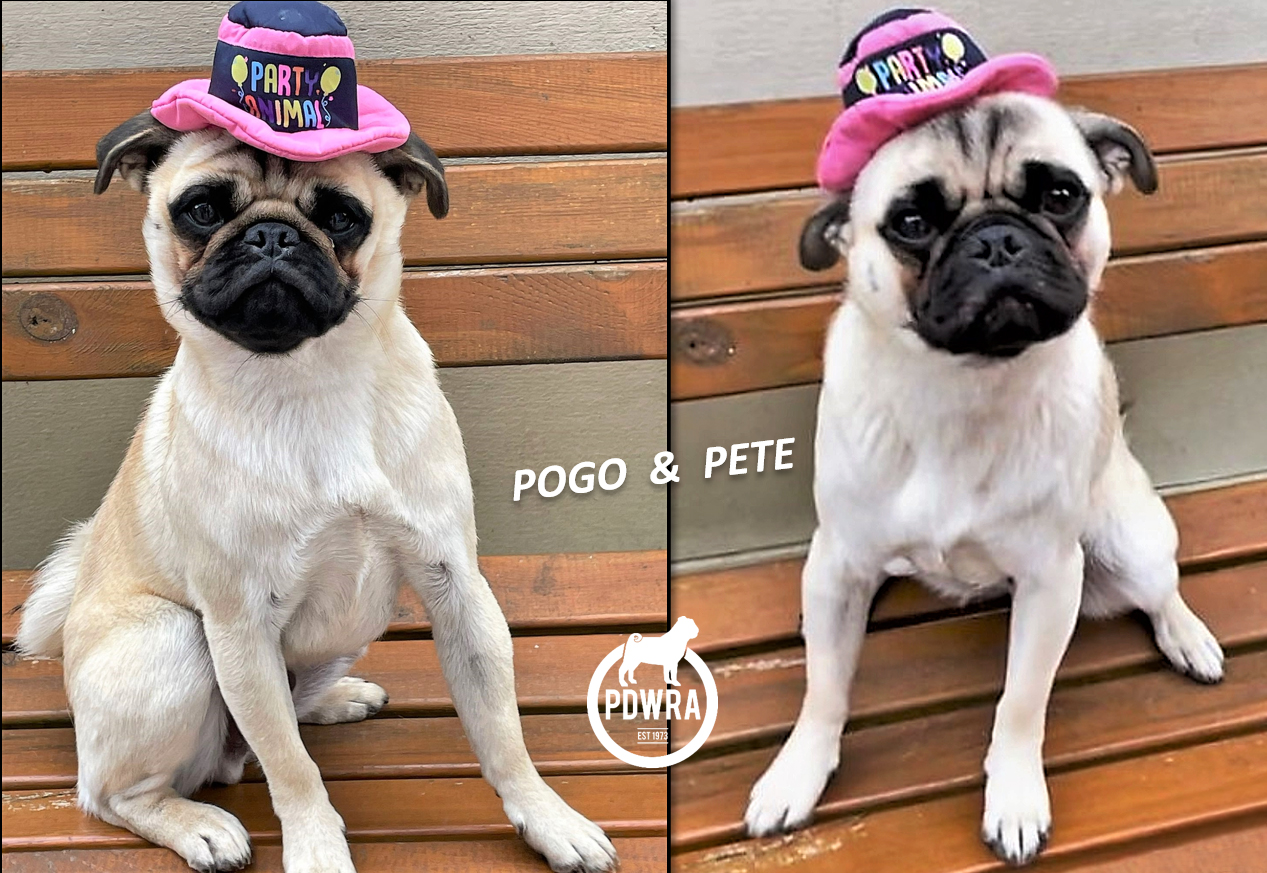 Pogo doesn't nip but is an escape artist! He can actually scale fences quite confidently therefore has to be watched closely and perhaps trained not to? See video!
If you can provide either of these boys a home, or know someone who would be interested, please apply at: https://pugwelfare-rescue.org.uk/adopting-a-pug/
Please Reference: POGO 23108  or  PETE 23107  in your application form. 
If you are already registered with us and are interested in adopting Pogo or Pete (or both!), please speak to your Area Coordinator directly.