Pictures by Jonathan Gawthorpe for the Halifax Chronicle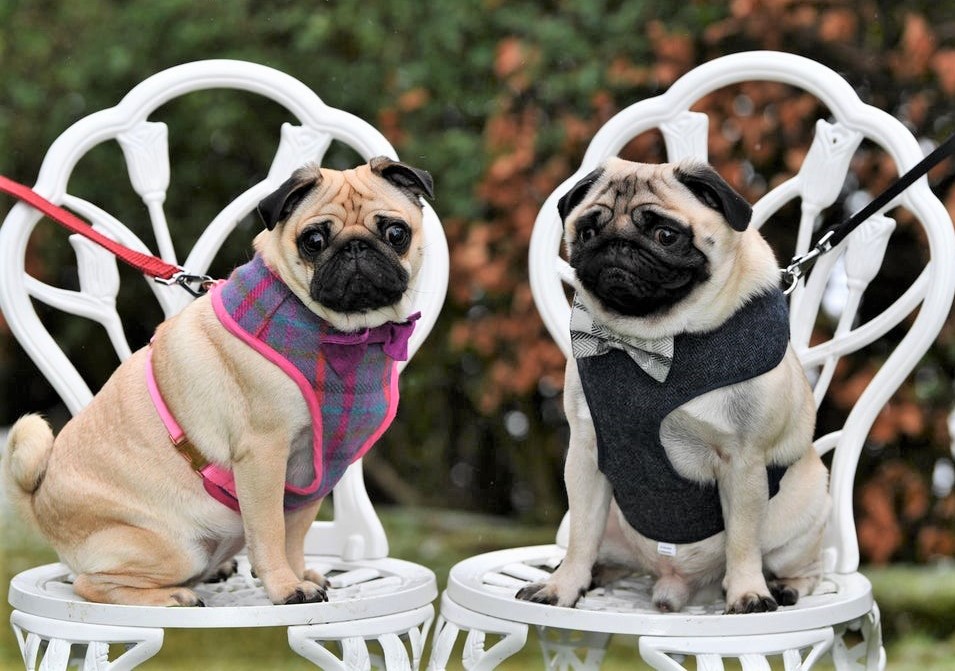 Loved-up pugs Percy and Mabel have helped to raise awareness of PDWRA's Yorkshire team of volunteers' Valentine week of fundraising!
The Halifax Courier tells the story of how their owners, Julie and Danii, who both live in West Yorkshire, met at a pug meet in Leeds and have since set up their own local pug group, Shibden Pugs, who also kindly fundraise for PDWRA.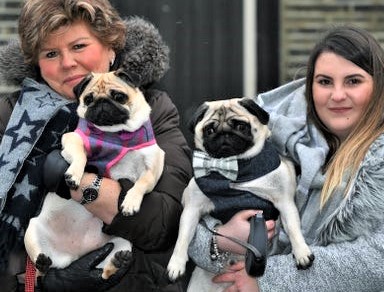 PDWRA's Yorkshire Rehoming Co-Ordinator, Lisa oversees the fundraising activities with a team of volunteers including Jodie and Amanda.
Lisa confirms to the Halifax Courier: "PDWRA is a charity dedicated to the welfare and rehoming of pugs. We are run entirely by volunteers and so value all donations. In the last two years we have helped rehome 645 pugs across the UK, and are so grateful to all our supporters and love the creativity of their ideas for fundraising."
For Article See : https://www.halifaxcourier.co.uk/news/people/loved-pugs-percy-and-mabel-get-engaged-part-pug-dog-welfare-and-rescue-associations-valentines-activity-week-3131792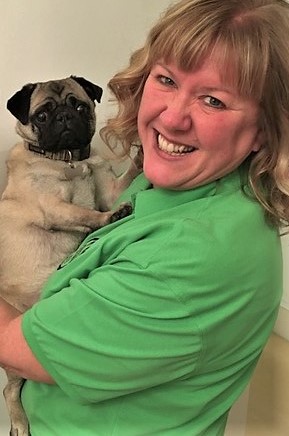 Lisa with her own pug, Bruce.