Lockdown may have meant feeding and exercise routines for your pugs have changed.
Over the next 3 days, we'll be providing tips and guidance to address any weight gain, including diet, to help get them back to a healthy weight and lifestyle.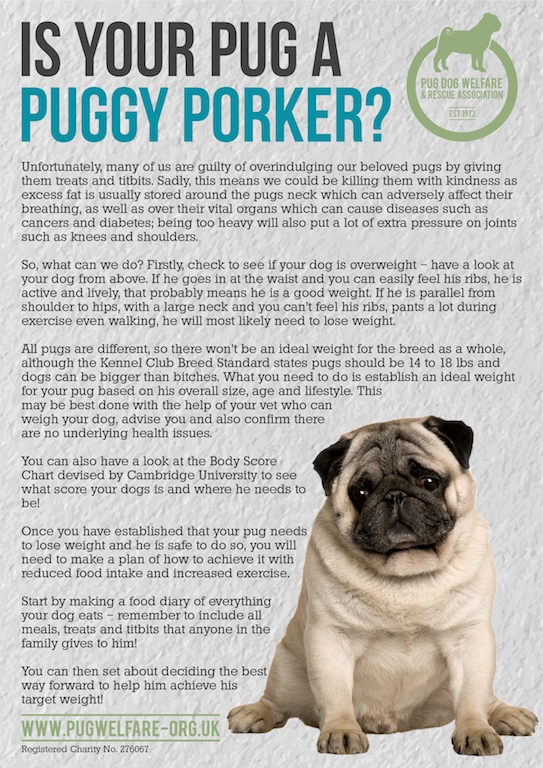 Please look at the Body Score Chart, downloadable from
https://www.pughealth.org.uk/pug-obesity/
where you will also find further information about pug health care.
Always consult your vet for advice before embarking on a weight loss regime or increased exercise for your pug.