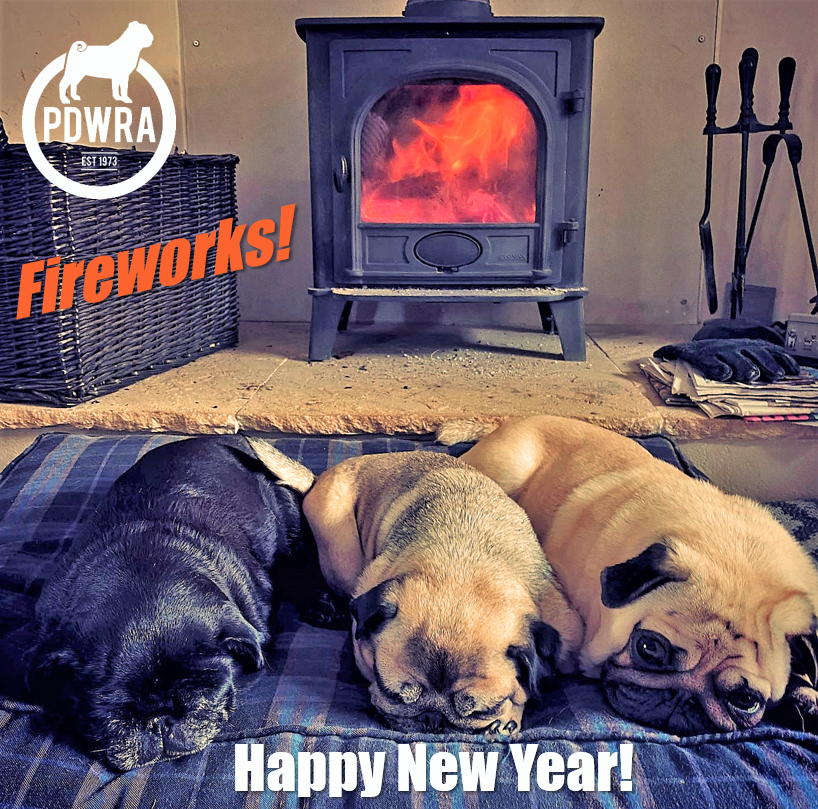 As it's New Year's Eve and as many as a third of all dogs will struggle with the noise and unexpected loud bangs from fireworks, please prepare and protect them as you would for bonfire night and other similar, human celebratory periods!
Here are some tips to remind you, and help your dogs have a Happy New Year too! 
Walk them before it's dark and parties/activities may begin.
Feed your dogs before fireworks begin, as they may be too stressed to eat.
Make sure your house or garden is escape-proof, as they can bolt or go missing. (Check their microchip registration is up-to-date!)
Keep windows and curtains closed, the lights on and turn the TV on to play music to help drown out the noise.
Create a safe, cosy place for your dog to settle before it gets dark. Dogs enjoy cosy dens.
Keep them entertained to take their mind off the noise.
Comfort and reassure them.
Desensitise pets to noise: Playing fireworks noises quietly using sound CDs, while rewarding calm behaviour, can help them become accustomed to the noise. Play them in the run up to firework season, to help them see they need not be afraid.
Consider anxiety relief products: Anxiety relieving products containing pheromones are an effective way to help your pet stay calm also comforting jackets are like a big hug!
Watch out for spent fireworks in the following days/weeks.
Further Advice & tips on your pug's welfare can be found at: