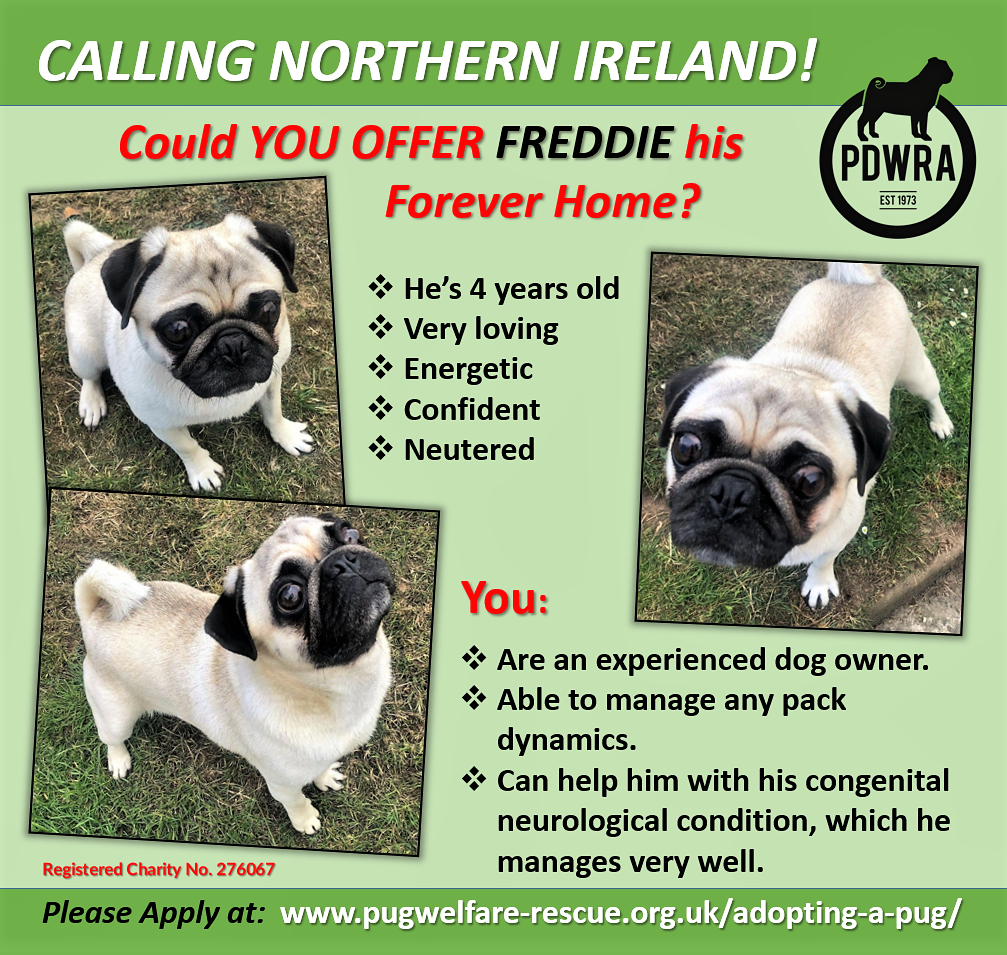 Freddie is a confident, energetic 4 year old boy with a very loving nature. He needs a forever home in Northern Ireland.
Are you an experienced dog-owner who could offer this?
Freddie does have a neurological condition which he's had since birth, nystagmus, which he manages well. It causes his eyes to flicker and his head to wobble. He came to us entire, and with a chronic ear infection which would have caused him a lot of pain and unsurprisingly contributed to dominance issues with other dogs and snapping when trying to distract or treat him. However, since he has been neutered, he is increasingly calmer .
If you are able to look after Freddie's needs, prevent the infection returning and manage any pack dynamics confidently, then PDWRA and Freddie would love to hear from you.
Please apply to adopt him, referencing Freddie in your application, at: https://pugwelfare-rescue.org.uk/adopting-a-pug/