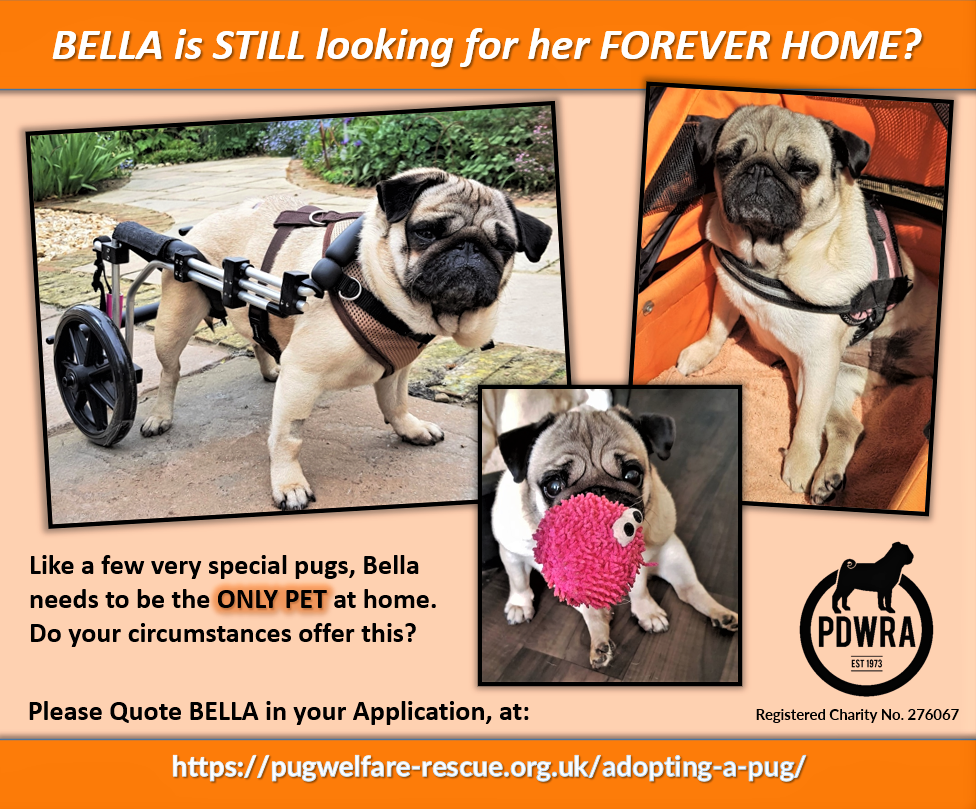 Bella is still looking for the special, forever home she so deserves! 
Do you know anyone who's circumstances may have changed or who has no other pet companions and could welcome Bella into their heart and home?
Please share this or spread the word for her. 
A faithful and loving 7 year-old, Bella just needs a welcoming, comfortable home with a responsible parent to lavish kindness and affection on her.
Bella's spinal condition, first became evident 3 years ago though is still very agile and energetic enjoying two, 20 – 30 minute wheel walks a day, and one in the buggy. She experiences no pain, so is not on any medication.
She doesn't like to compete for her owner's attention though and has reacted to other dogs in the home, usually at meal and walk preparation times and may perceive very young children as competition too.
Bella is house trained. She wears little boots if walking on tarmac or hard surfaces. She's not a barker, when she tries no sound comes out! 😍😊
She really is the sweetest, most contented, little girl who would pay you back in spades! 💞🐾
Please apply via our website, referencing BELLA in your application.
Thank You! 🤗🐾