Meet Bella! A beautiful 7 year-old fawn girl who is hoping to find a forever home with NO other dogs or cats.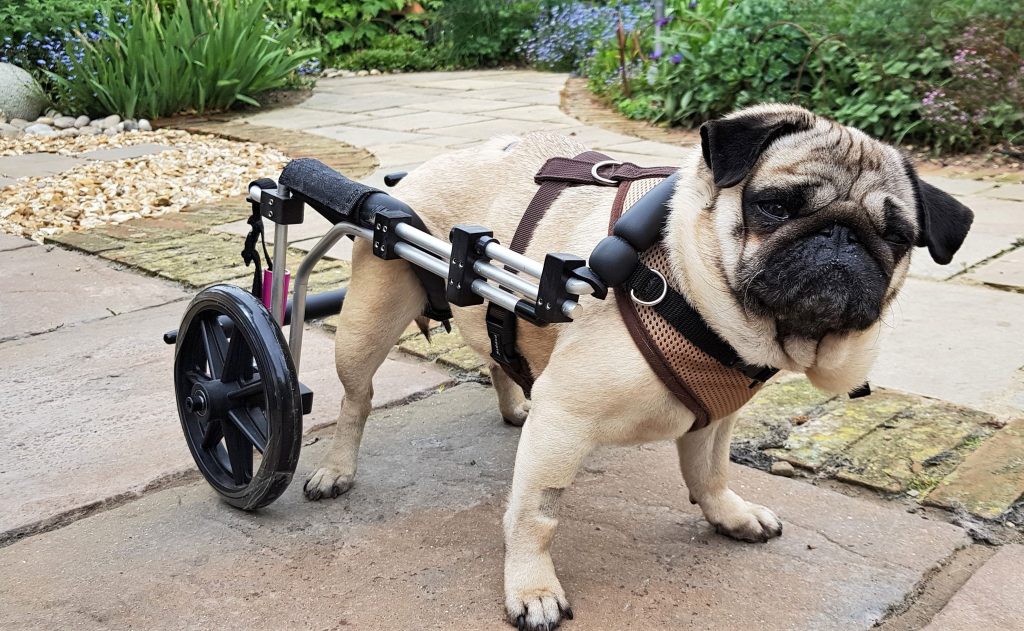 Bella has a spinal condition, first evident in 2019, which may mean, like all of us, she will slow down over time, and not be as agile as she is now. She experiences no pain, and is not on any medication. Surgery is unlikely to be of benefit now, given the duration of her condition. She just needs a loving, comfortable home with a responsible family to envelope her with kindness.
Bella doesn't like competition for her owner's attention though. She reacts to other dogs in the household, usually at meal and walk preparation times. Similarly, she may perceive very young children as competition, so that is to be avoided too, unless fully supervised.
Bella is house trained, but does get excited at walk times so there may be the odd "accident" while her harness is fitted. She's currently enjoying two, 20 – 30 minute wheel walks a day, and one in the buggy. If walking on tarmac or hard surfaces, she has little boots to wear, but on grass or woodland, she can go bootless.
She is a contented, faithful and loving little girl, who doesn't bark, or when she tries no sound comes out! 😍😊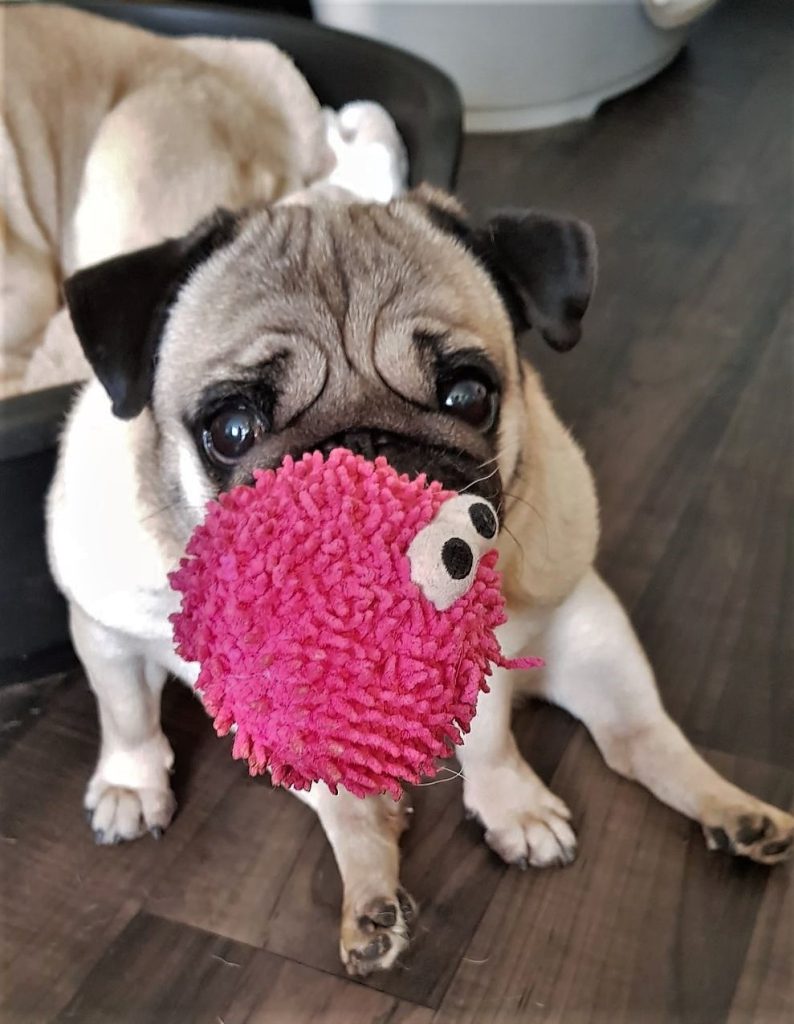 If you feel you have a suitable home to offer her, please apply via our website, referencing BELLA in your application notes. We can then discuss in more detail with you.
Thank You! 🤗🐾