Tommy's devoted foster carers have provided an update on his progress. You may remember he came to us at Christmas at only 8 months old, struggling with rear mobility issues from his abnormal spine development:
" Tommy's physio is working wonders and his little legs are getting stronger. One of his favourite activities at the moment is to climb to the top of hills and bark at everyone at the bottom to show off.
He absolutely loves his walks without his wheels, and likes to walk up to every person to say hello and get some attention before moving on to the next – he's never short of attention from people and will follow them for a while until he gets a quick head stroke!
We've managed some short walks on concrete with his boots, which he didn't even have the strength to walk in a few months ago. He's so excited by every new thing he gets to experience – who knew a concrete path could be so exciting! "
We're delighted to hear this and to see him enjoying life! Your generous donations helped to begin the treatment he needs to give him the best chance of a playful, active life.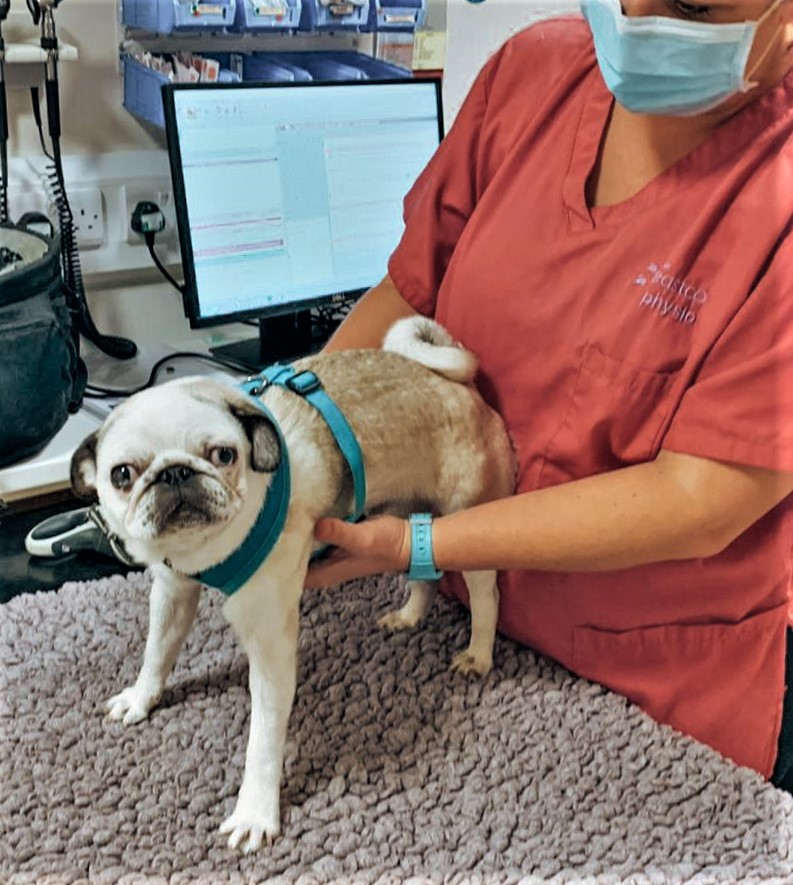 A very special "Thank You" came from Tommy, who had a wonderful Christmas in his devoted foster home, as you can see! 😉
He's been given the best chance in life, thanks to the love and donations he has received for his physio & hydrotherapy to help him with his rear mobility issue.

This is Tommy. He's only 8 months-old, and needs our help to enjoy a playful, mobile life, because of irresponsible breeding!
His parents paid a lot for him then discovered unexpected health problems that demanded more than they could provide for him. Tommy has abnormal spine development so struggles with his rear mobility & is blind in one eye also. He wants to enjoy what all puppies love to do, but his legs are weak and give way on him. Tommy does use wheels and surgery isn't an option for him, but weekly sessions of physio and hydrotherapy to help build strength in his muscles, is. This is costly, so we are asking for your help.


Anyone wishing to do so, please use the Reference: 'Tommy'
via: Paypal (friends & family option): Paypal.me/pugdogwelfare
or Bank Transfer, details found at:
https://pugwelfare-rescue.org.uk/donating-to-pug-dog-welfare/
Thank You So Much! 💞🐾