The promised heatwave is here!
-Don't forget to adjust your pugs daily routines, they are 6 times more likely to get heatstroke compared to other breeds, even just from sitting in the heat for too long.
-Walk them very early or late or not at all.
-Never leave them in confined spaces that can heat up quickly, cars or conservatories.
-Know the signs of overheating; excessive panting, confusion, bright red gums, vomiting or diarrhoea and how to cool them down safely.
-Give them cold water to drink (never ice, it may cause shock), space, shade & ventilation. Place then on a wet towel.
-If symptoms persist or deteriorate consult a vet immediately.
Enjoy the summer weather, safely! 😎🐾
https://pugwelfare-rescue.org.uk/pug-health/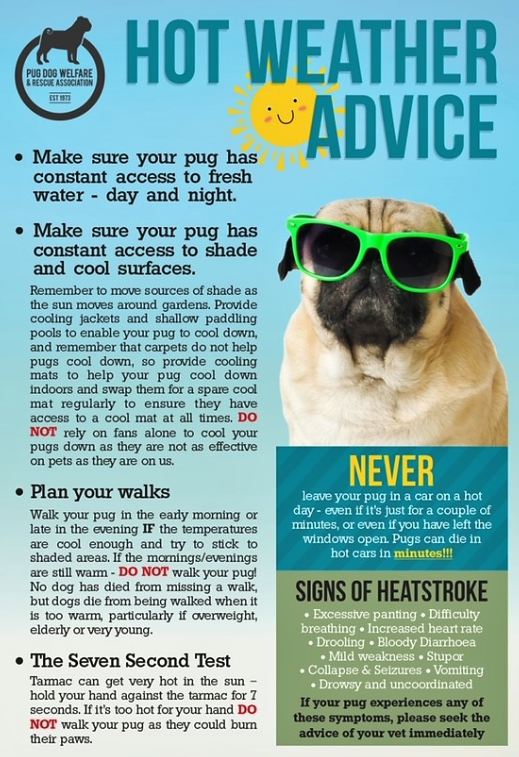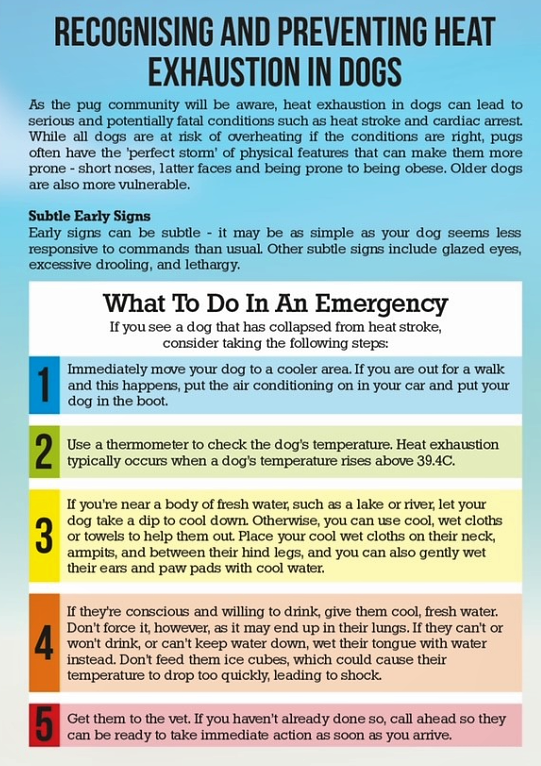 Further Information links:
https://www.dogstrust.org.uk/help-advice/dog-care/warm-weather-advice
https://www.thekennelclub.org.uk/health-and-dog-care/health/health-and-care/a-z-of-health-and-care-issues/heatstroke-in-dogs/