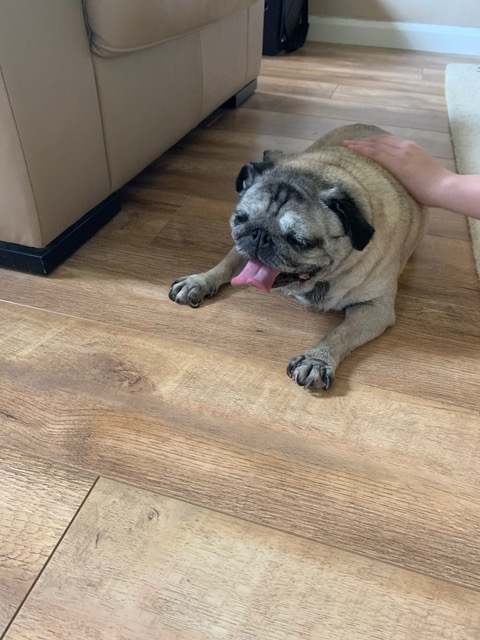 Susie came from a home where she was much loved.  However, due to serious illness, her owners were unable to give her the care and attention she needed. She was suffering from bad ears, eyes and skin, poor hearing and sight, so understandably was quite sad initially, but with excellent veterinary care, all paid for by PDWRA, at the age of 9 years, she became quite puppy-like and started to play.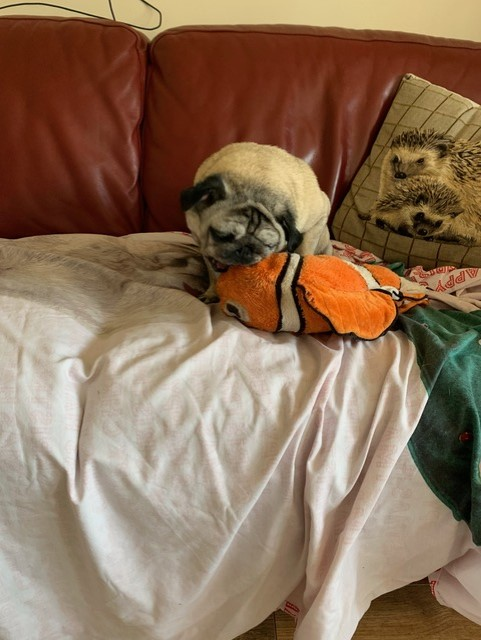 Her foster carer saw the sweet character that she was, emerging.  Incredibly, we found the perfect home for her, with people who already had an elderly dog, with many similar health issues, and were desperate to find another. So, Susie has moved into her wonderfully perfect, forever home, and already fits into it like a well-worn glove.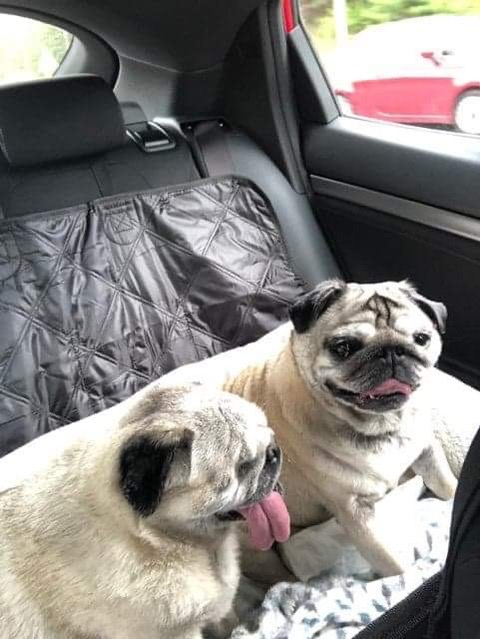 She's really living her best life where resident pug Chloe (the one sleeping) has accepted her with open paws!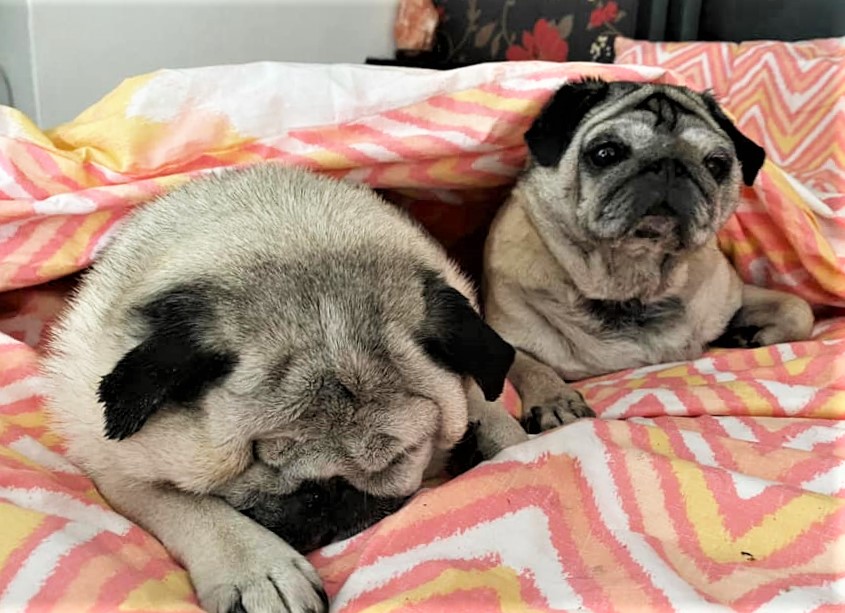 Susie's new Mum is delighted to be able to give golden oldies the opportunity to live out their final years in a home where they are loved and cherished and maybe a little spoilt!