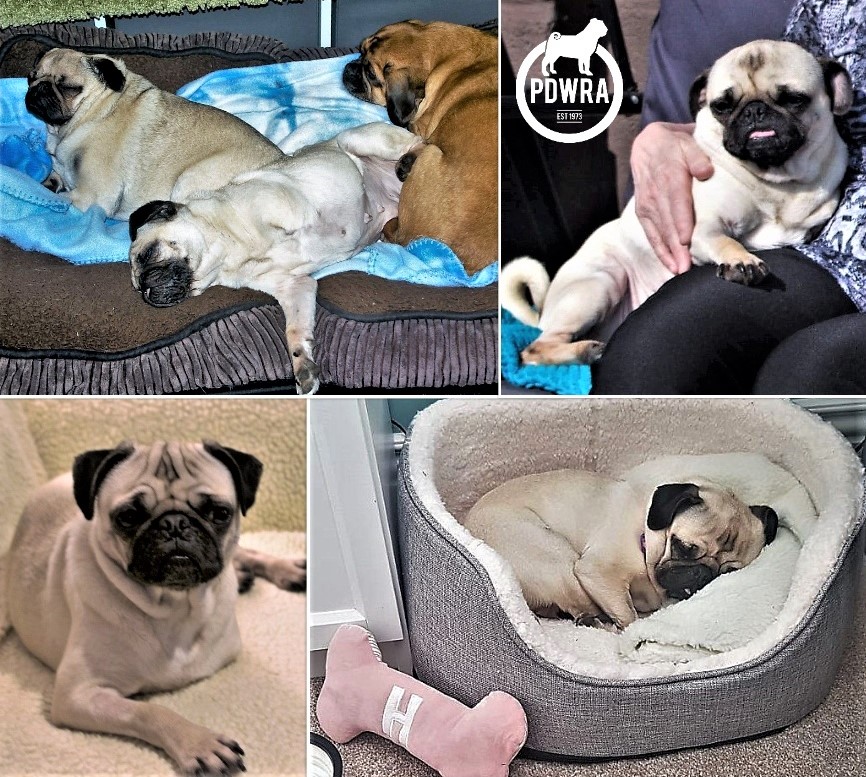 A 3-legged pug called Honeybun with life threatening injuries from giving birth, was taken to a vet practice to be put to sleep. Thankfully, the vet took her on and performed emergency surgery which saved her life. He then contacted our local Area Coordinator and PDWRA took Honeybun into our care. She thrived in foster care with the love and care she needed, also having the healing companionship of 2 other dogs.
The PDWRA spent a significant amount of money ensuring there were no complications from the surgery and to make sure she was in the best of health before finding a wonderful forever home. No one uncovered why or how she lost her foreleg in her past.
She has now settled with her forever family, who are all besotted with her! Honeybun is so happy there. She has such a sweet, plucky character despite her disability.
The PDWRA are proud to be able to give pugs like Honeybun the wonderful and caring forever homes, and futures that they deserve.