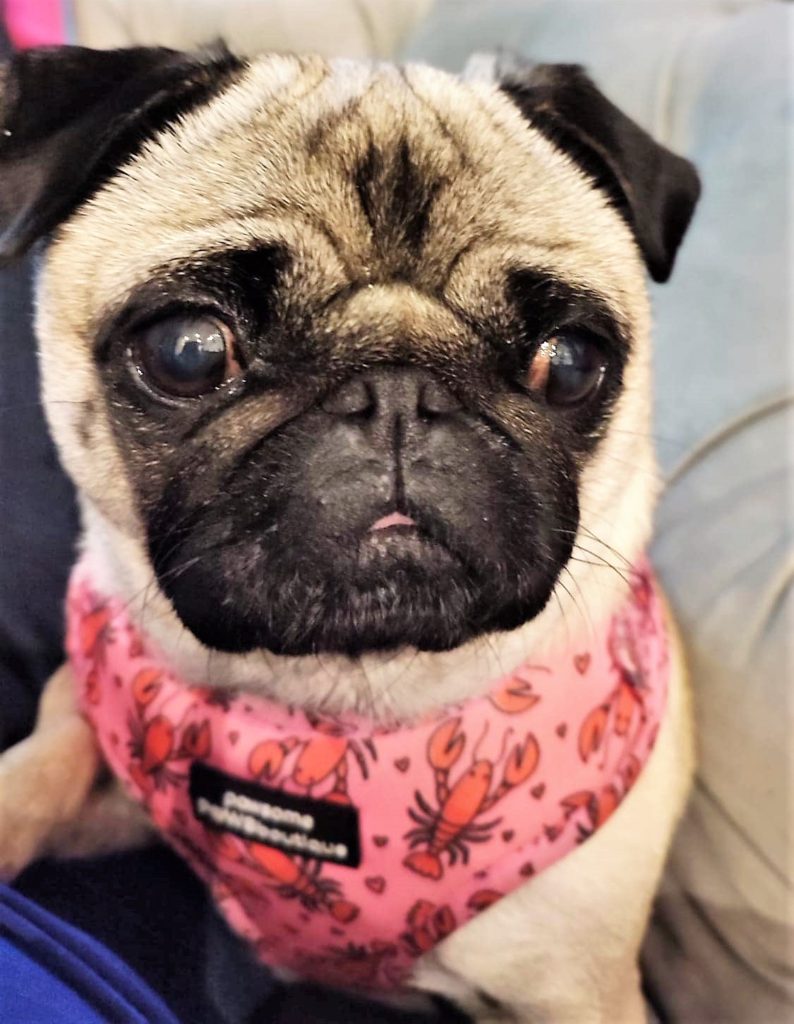 Hi there, My name is Fudge.
I am a loving, sweet girl who enjoys nothing more than cuddles on your lap.
Here is some more information that might help me settle me in easier:
Walks – I love going for a walk and get very excited when I see my lead, but if I think the walk is too long or boring, I will lay down and refuse to move so be prepared to carry me on occasions.
My recall is hit and miss which means I don't get to go off-lead too often!
Sleeping: The kitchen is fine as I have a problem weeing on my own bed and blankets so I'm not trusted in the human's beds!
Food – I LOVE food but can get a sensitive tummy if something is too rich. My favourites are carrots or strawberries which I have as a treat/snack most days.
Visitors – I have always lived with small children so I'm fine with them but when I see visitors, I will jump all over them!
Words I understand –
OFF = Get down
SIT = If I really must
NO = ?!
LEAVE = I need to be watched
OUT = If the weather is bad, only if I'm forced
I can occasionally turn deaf so these don't always work but the word NEVER fails and I will always respond to = SWEETIES!
Fudge is very happily adopted now, and this was the cutest note she came to PDWRA with!