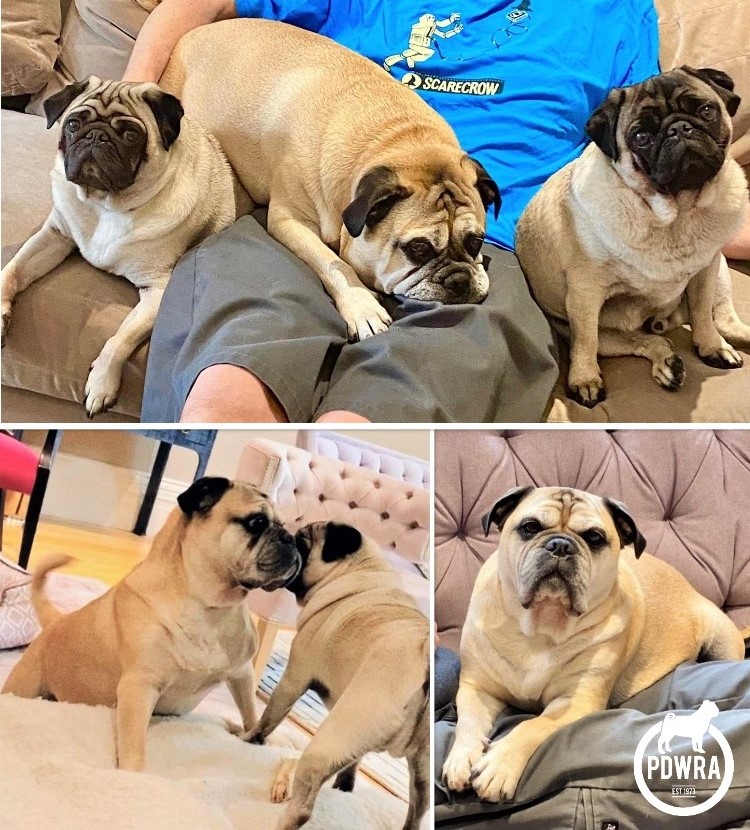 PDWRA was approached by Mike's owner as he needed advice & guidance on rehoming his beloved dog due to fast-changing family circumstances, but Mike wasn't a full pug! Though not quite the expectation for a pug home, we felt we could help and drew upon all our resources to get him to the welcoming home we had.
Here's Mike's new Mum's account of him:
"Meet Mike the Magnificent! A 7 yr old, 20 kilo pug x bulldog mix with matinee idol good looks and big loving eyes that say you are his one and only!💕
Mike is extremely gentle with other dogs, non-reactive to adults, small children, the bustling city, loud noises and forest creatures. He walks beautifully on lead and off, is good with all basic commands, only ever barks to let you know it's potty time. Mike is a food enthusiast and will happily debate you in his scooby-doo voice over the clock reading "meal time!" 🍗
On the whole, all Mike wants is a comfortable lap and an afternoon nap. Every day he becomes brighter and more comical as he discovers toys, treats, play dates, wild swimming & warm baths. He is stage 5 clinger for sure, always at your feet, keeping you in his sights, but that's because he wants you to know he LOVES you, and he means Forever💕.
Mike has the biggest heart (in a rather big pug body!)." 😉😆🐾