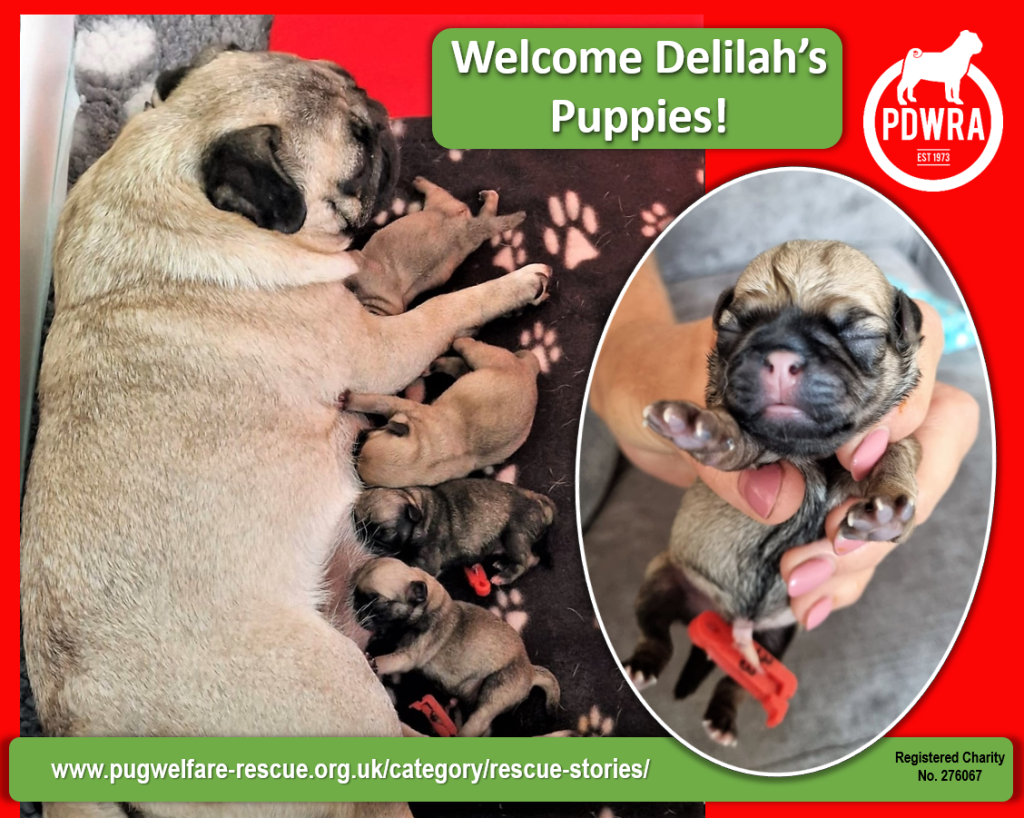 Delilah was surrendered to PDWRA as there was fighting between the dogs in her home, plus there were concerns about BOAS despite already having had surgery for it.
Unfortunately, Delilah became unwell soon after coming into our care and our vet discovered to everyone's surprise that she was pregnant!
Everyone was prepared that she might not be able to cope with a natural delivery due to her breathing, but she did it! … Just a few weeks later 4 puppies were born, 3 girls arrived safely in quick succession followed later by a boy.
Mother and pups are doing really well in the care of a very experienced PDWRA foster home.
Please stay tuned for regular photo & video updates on their progress! 🐾