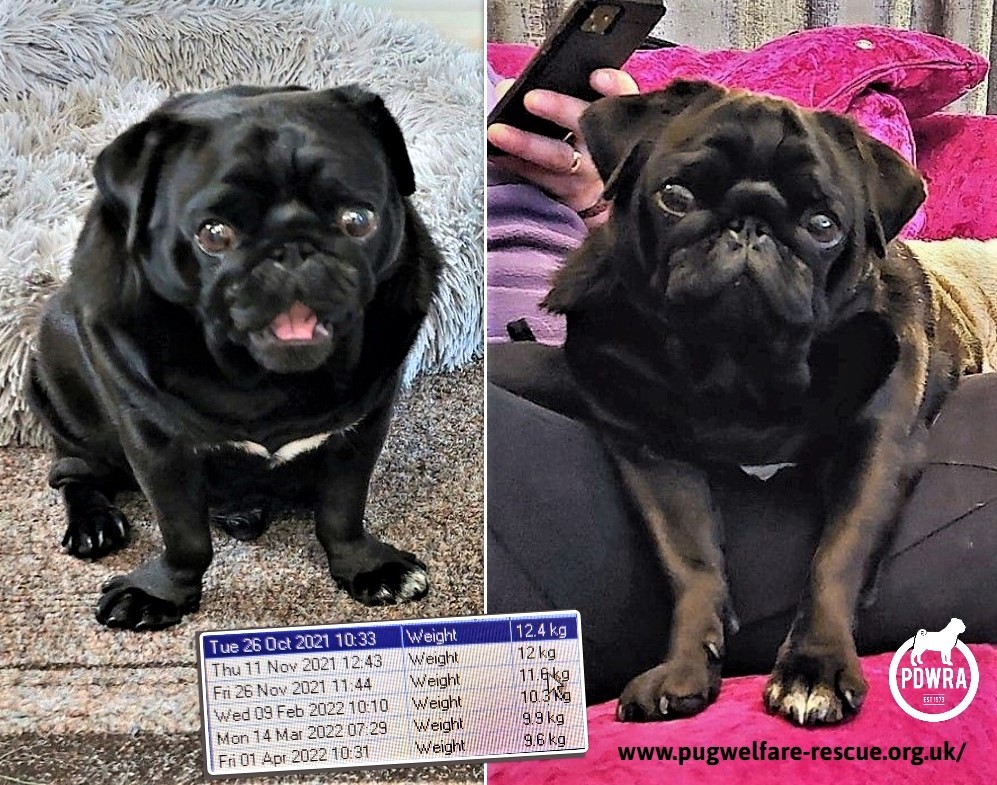 This is gorgeous Barry. He came into PDWRA's care late last year and unsurprisingly found his forever home in no time. 😍
He was overweight though, at 12kg, putting added pressures on his general health so the nutritionist/dietician at Barry's vets advised on the daily calories for his target weight. Using food that his adopters had used successfully on previous occasions which always suited their dogs, this was measured and split into his two daily meals. His treats included healthy courgettes, cucumbers and watermelon but not carrot or banana as they are too high in sugars.
Barry luckily lives with an exuberant grumble with lots of play and exercise around him. A slow and steady approach was taken to his exercise, which saw the kilos drop off, much to Barry's amazement! 😉 He recently managed to fit through their cat-flap! Here he is looking chilled and content as he's just hit 9.6kg. He'll be in great shape for when the weather gets warmer.
Barry's Mum Sally tells us: "He is a complete darling! We are so lucky to have him. He is our magical boy."  💝💞🐾