An easy way to convert used stamps into cash to help our rescue pugs, is to save them and send to us, especially with the volume of Christmas cards and packages sent this month.
Please collect and send to:
PDWRA, Used Stamps Appeal, Fords Farm, Horsey, Norfolk NR29 4EP.
We receive £10 per kilo for used stamps.  The address is also shown in the poster below.
Why not ask your family and friends to save their stamps too?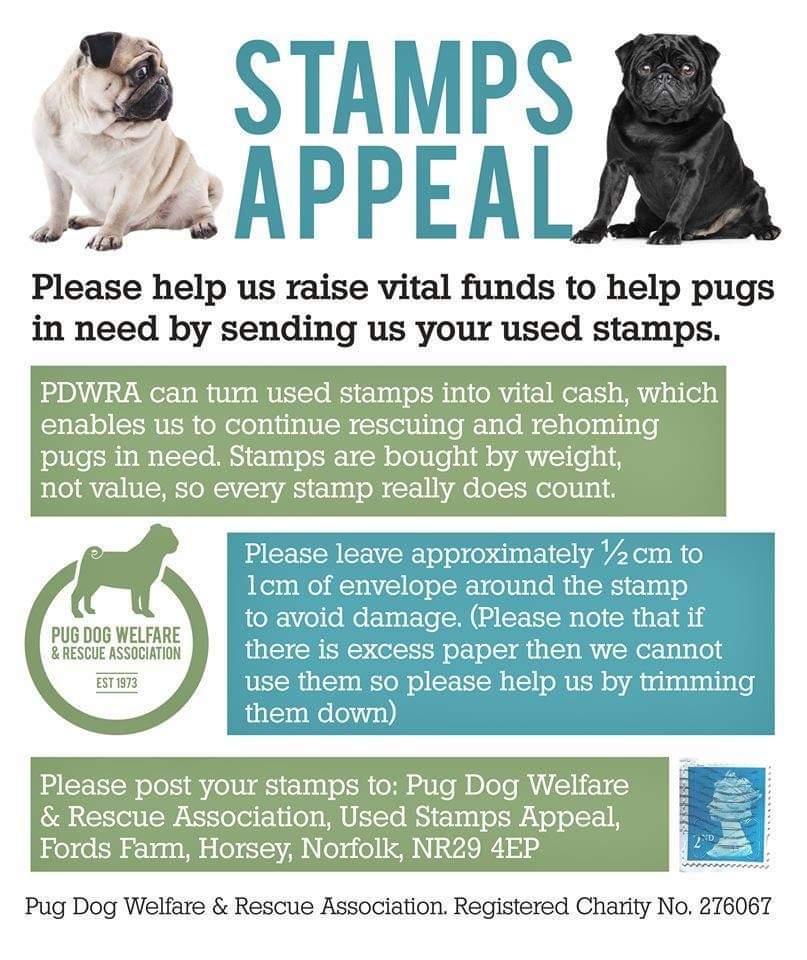 Thank you for your continuing support.