🎁 Toby's Big Tenth Birthday! 🎁
I thought you would like to see me testing out the new memory foam mattress that I had for my BIG birthday, along with lots of treats from mummy, and from Aunty Wendy I had a special pug birthday card and two tags for my harness, one of which has my name on it (just in case I forget who I am)!   I also had a big bag of treats from Aunty Val and a Paw Patrol card.  As we are only allowed out once a day at the moment, I am going for a special walk when it gets cooler.  Mummy has promised I can have all my doggie friends round for a special party in the garden once we are all allowed to meet up again.
In the meantime I am supervising mummy cleaning the French windows from the top of the steps in the garden as the weather is so lovely.
Licks, love and slurps
Toby 🐾 💕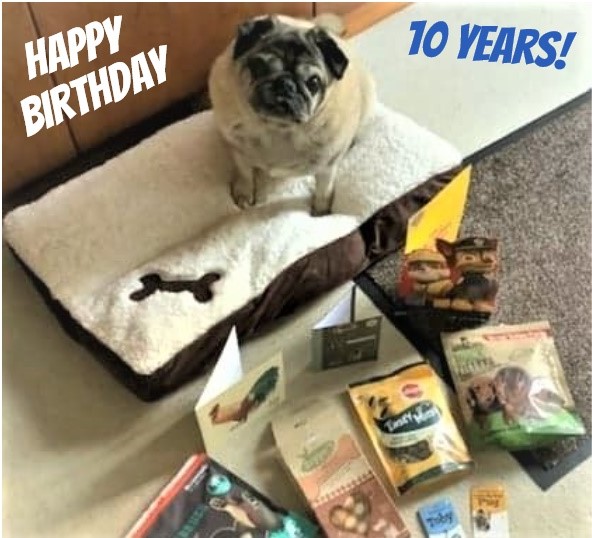 ********************
We thought you might like to read a recent update from Sandra, who adopted the most handsome Toby about a year ago.  Here he is, wearing his Halloween ruff.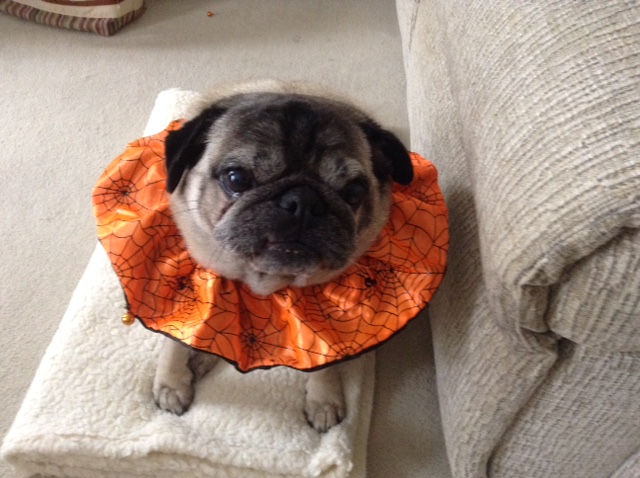 "Pleased to say that he is fit and well and enjoying life to the full – as am I, thanks to all the daily exercise with Toby.  He continues to be the most adorable little dog in the world and I continue to be extremely grateful to you and Pug Welfare for entrusting him to me.
Kind regards
Sandra and Toby X"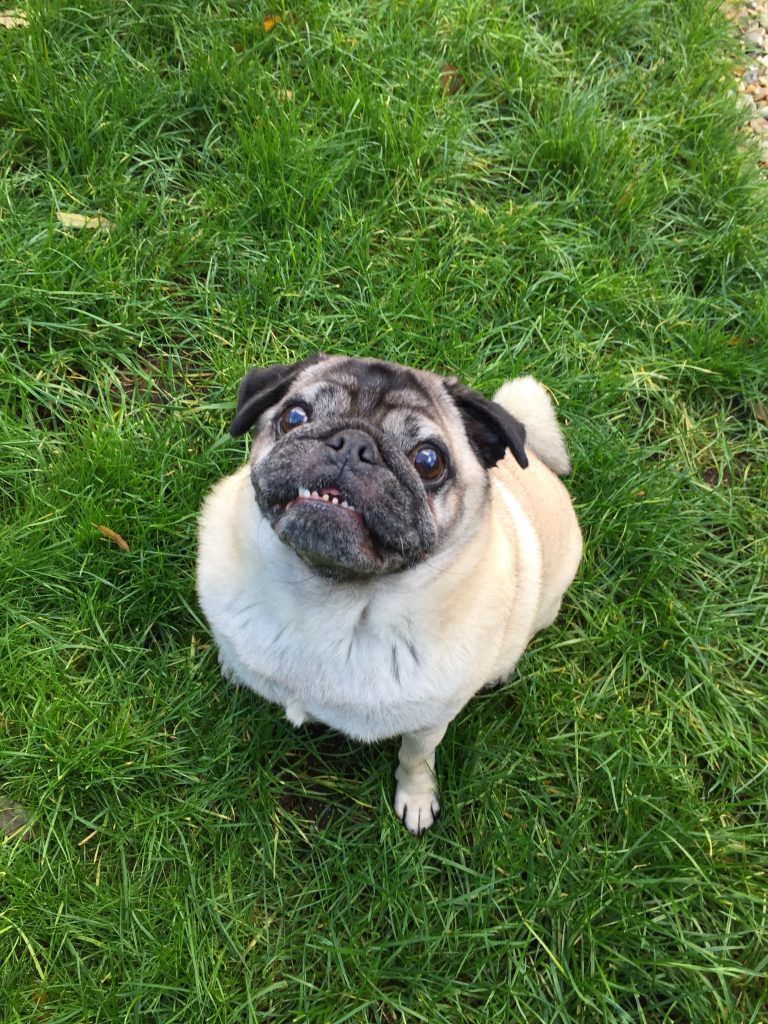 This is 8 year old Toby.  He is a well loved old bear whose owners were having to emigrate for work reasons, and sensibly deemed it too hot for Toby to live comfortably with them.
Toby is now enjoying a relaxed lifestyle in Cornwall with daily beach walks and lots of lap time with his new owner, a retired lady.  He was delighted to find four new beds to choose from in his new home; needless to say he's tried them all out!