This is Sirius, and this is his story.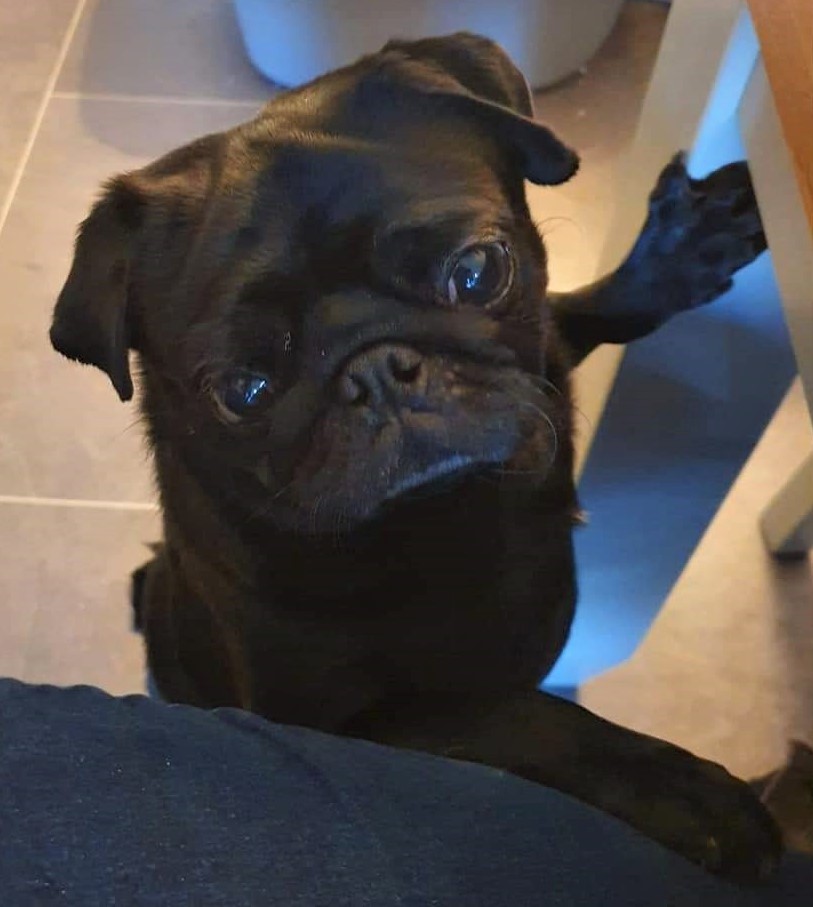 Poor young Sirius had been rehomed 3 times before he came to us. His last home helped to ensure he found a better, more stable life; they believed he was kept in a crate before.
Our foster family for Sirius already had pugs, George, Pugsley & Sirius's half brother Denis!  The love & renewed bond between the brothers meant that there was no hesitation in adopting Sirius too.  It's a love story indeed & we're delighted for them all, especially Sirius!
And here is Sirius with his new forever family.