This was written by Liz, who adopted Sid recently:
Our family have had the great pleasure to be the parents of a rescue pug again. We cannot express the enrichment this has had to a family, learning how to accept this beautiful pug in different ways. As a family it has made us all work as a team to make the pug feel loved and wanted, in return the pug gives you unconditional love, making the whole family calm and complete.
For me personally I am not complete without a pug. I have owned one, or more, for fifty-four years and I would not have it any other way. Our family's new addition this year, Sid, has made me unbelievably happy and complete. He is exciting, loving, clever and trains me every day to what he wants and what is acceptable.  I cannot tell you how much love there is between me and my pug but it is amazing!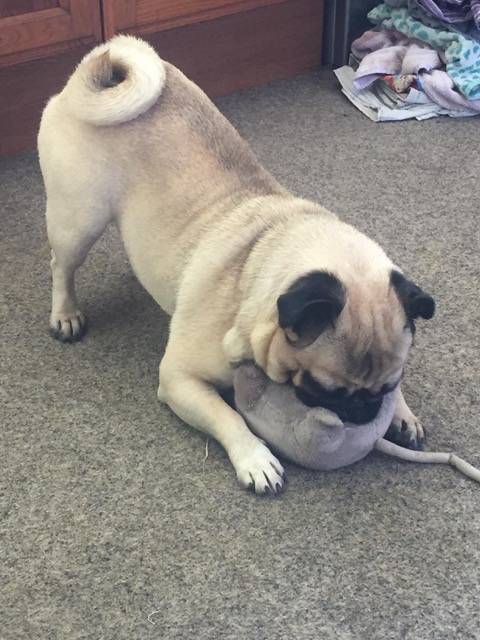 I am thankful every day to the Pug Welfare & Rescue for always being there to fill the gaps for over twenty-five years. Rescue pugs have more love to give than anything I have ever witnessed. Thank you again PDWRA!
Read the first part of Sid's story below: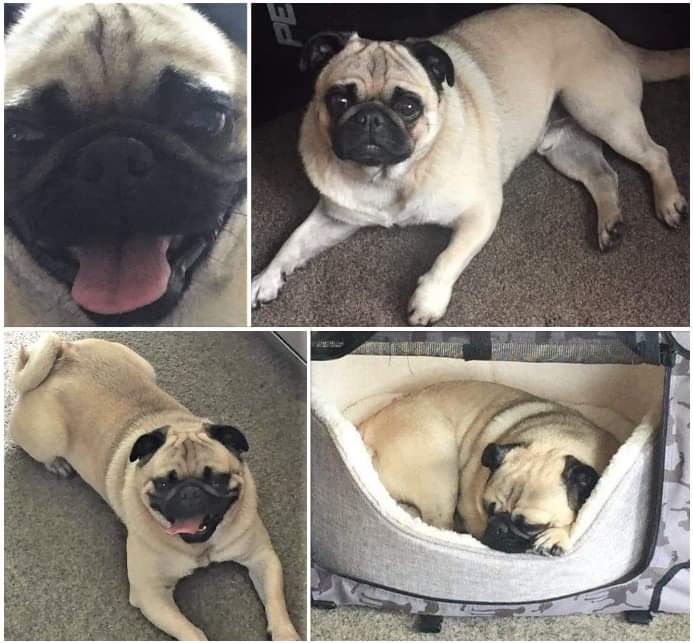 This is Sid, adopted by a wonderful couple, Liz and David, 15 years after adopting their first pug.  They then went on to adopt a pair of pugs from us 5 years later.
Sid had been lovingly cared for in foster during lockdown, and instantly made himself right at home with Liz and David.  He has been learning how to get treats from Mum and Dad who really adore him, unsurprisingly.
Liz also supports PDWRA by making craft items to fundraise for pugs in need, via our auction group.  We are delighted to have them all as part of our PDWRA family, and Sid couldn't have found himself a more perfect home.