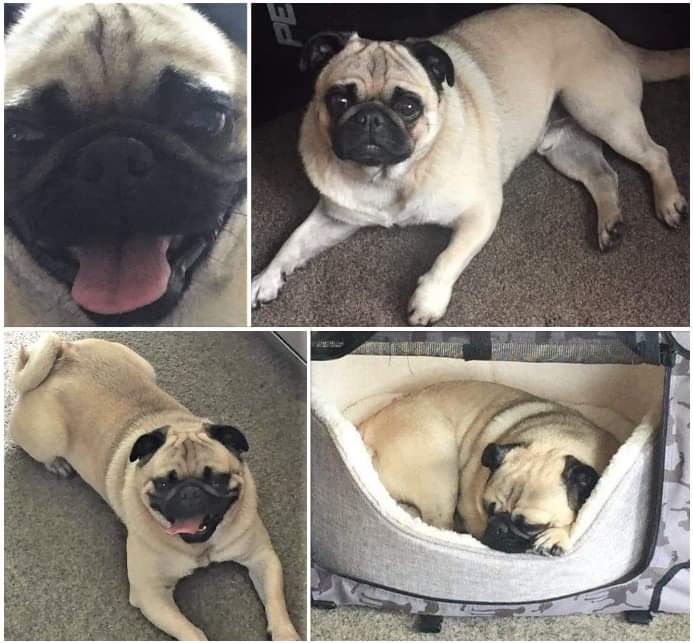 This is Sid, adopted by a wonderful couple, Liz and David, 15 years after adopting their first pug.  They then went on to adopt a pair of pugs from us 5 years later.
Sid had been lovingly cared for in foster during lockdown, and instantly made himself right at home with Liz and David.  He has been learning how to get treats from Mum and Dad who really adore him, unsurprisingly.
Liz also supports PDWRA by making craft items to fundraise for pugs in need, via our auction group.  We are delighted to have them all as part of our PDWRA family, and Sid couldn't have found himself a more perfect home.