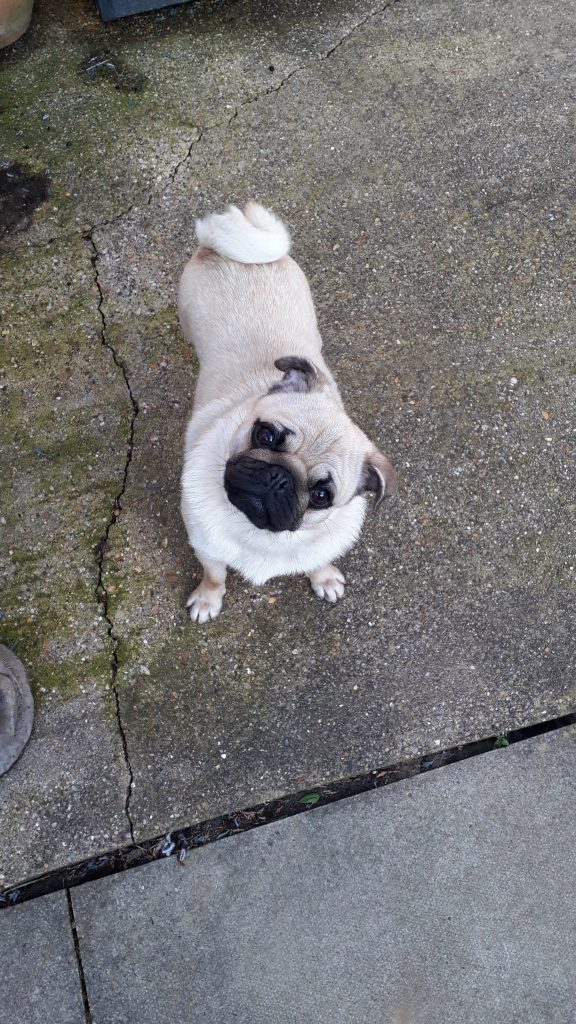 This is Phoebe.
Little Phoebe was a much loved pug, bought as a puppy but found at a vet check to be an Hermaphrodite.  Hermaphrodite means an animal (or a human being) in which male and female sex organs are present simultaneously, or in which the sex organs contain both ovarian and testicular tissue.
Her owner was unfortunately not in a position to pay for her surgery so Phoebe was reluctantly surrendered to the PDWRA.
She is currently in a lovely foster home with other pugs having fun and waiting on her much needed surgery before a forever home can be found.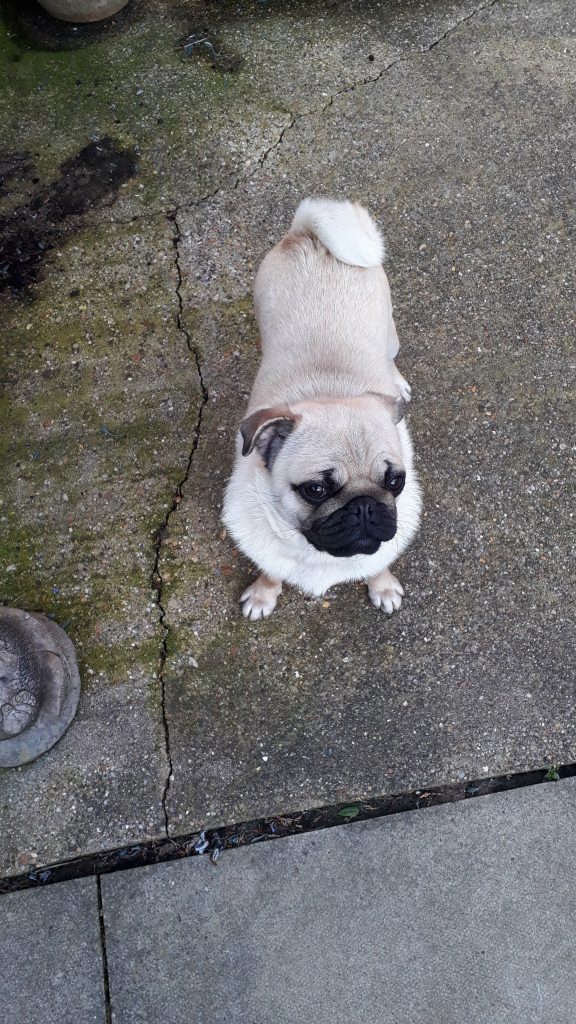 We would welcome any help with funding Phoebe's operation.