You may remember pretty little Phoebe the hermaphrodite.
Well, several weeks on, after spending some time in foster care to recuperate after surgery, she is now finally in her forever home.
Phoebe is now happily living with a lovely family and their resident pug.
We are not sure what their existing pug thinks, but one thing for sure is that life for him will never be the same now he has a playful if somewhat annoying little sister!
Thank you to all those who donated to Phoebe's surgery.
***************************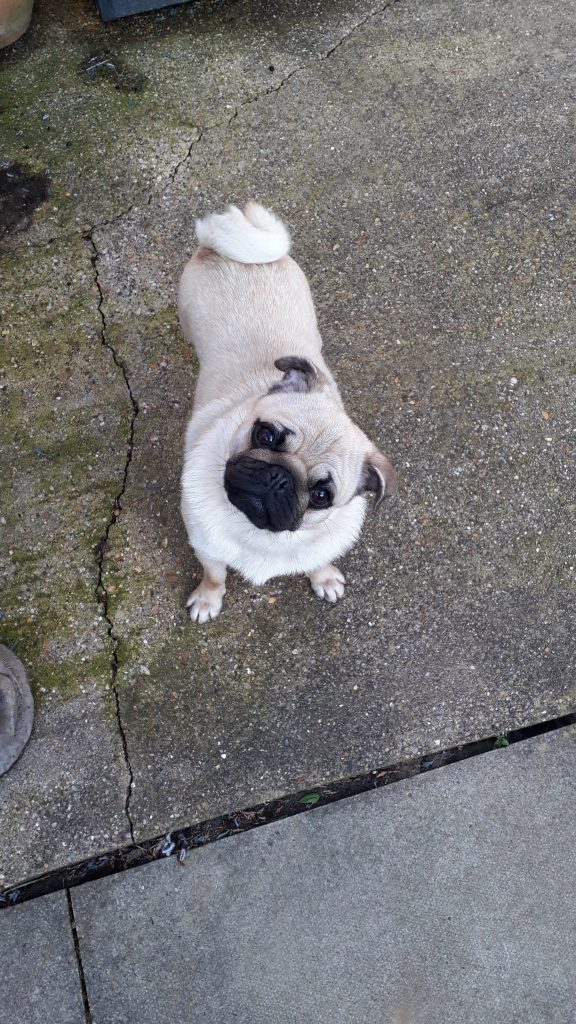 This is Phoebe.
Little Phoebe was a much loved pug, bought as a puppy but found at a vet check to be an Hermaphrodite.  Hermaphrodite means an animal (or a human being) in which male and female sex organs are present simultaneously, or in which the sex organs contain both ovarian and testicular tissue.
Her owner was unfortunately not in a position to pay for her surgery so Phoebe was reluctantly surrendered to the PDWRA.
She is currently in a lovely foster home with other pugs having fun and waiting on her much needed surgery before a forever home can be found.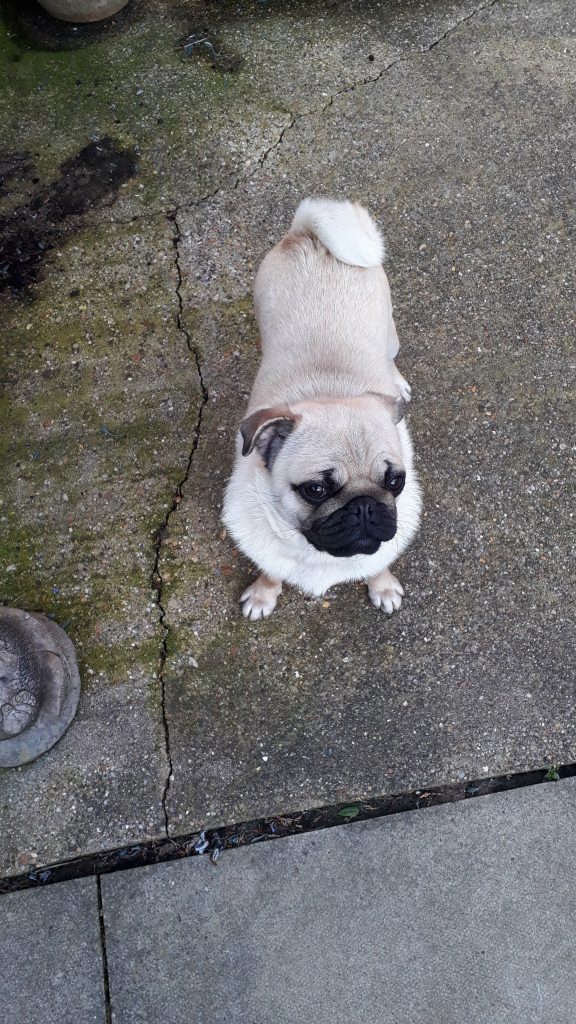 We would welcome any help with funding Phoebe's operation.