This is Gracie, and she is our first rescue story for 2020.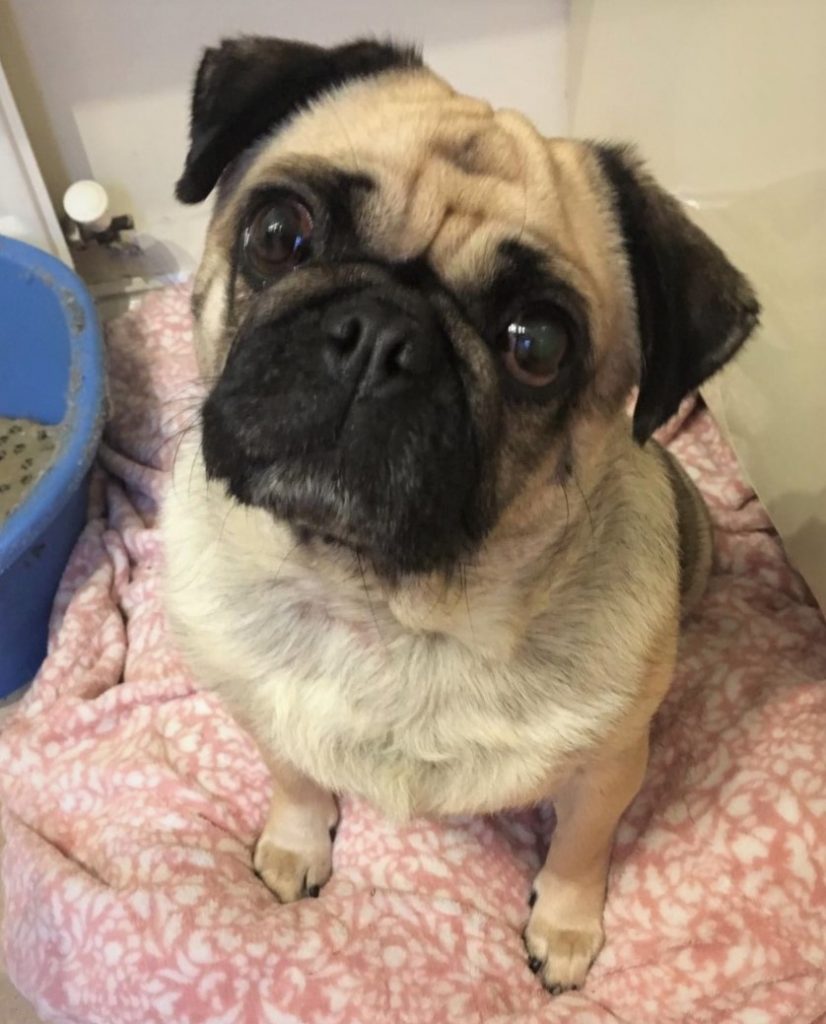 Gracie was left alone all day & night while her owner was in hospital, although family & neighbours rallied around to feed & walk her until they called us for help.  We were able to collect her the same day, with the grateful permission of Gracie's owner's son.  Gracie never stopped wagging her tail & was such a happy little girl.  Sadly her owner died, but she did know that Gracie was being well taken care of. 
Gracie's adopter had lost one of her dogs a few months before applying to us. Her remaining dog Teddy, also a pug, was pining, so it was fabulous to read her recent message after she adopted Gracie:
"Our first Christmas with Gracie has been lovely 😊. She's settled in so well & really bonded with Teddy having started to play with him too. Before she came, Teddy would often take himself off to bed and was a bit anti social 🙈 but he now sleeps on the sofa next to us on an evening which is lovely 😊.  Gracie loves to be with us & the kids. It feels like our family is complete, although we might have room in the future for more rescue pugs!" 😄.