This is George.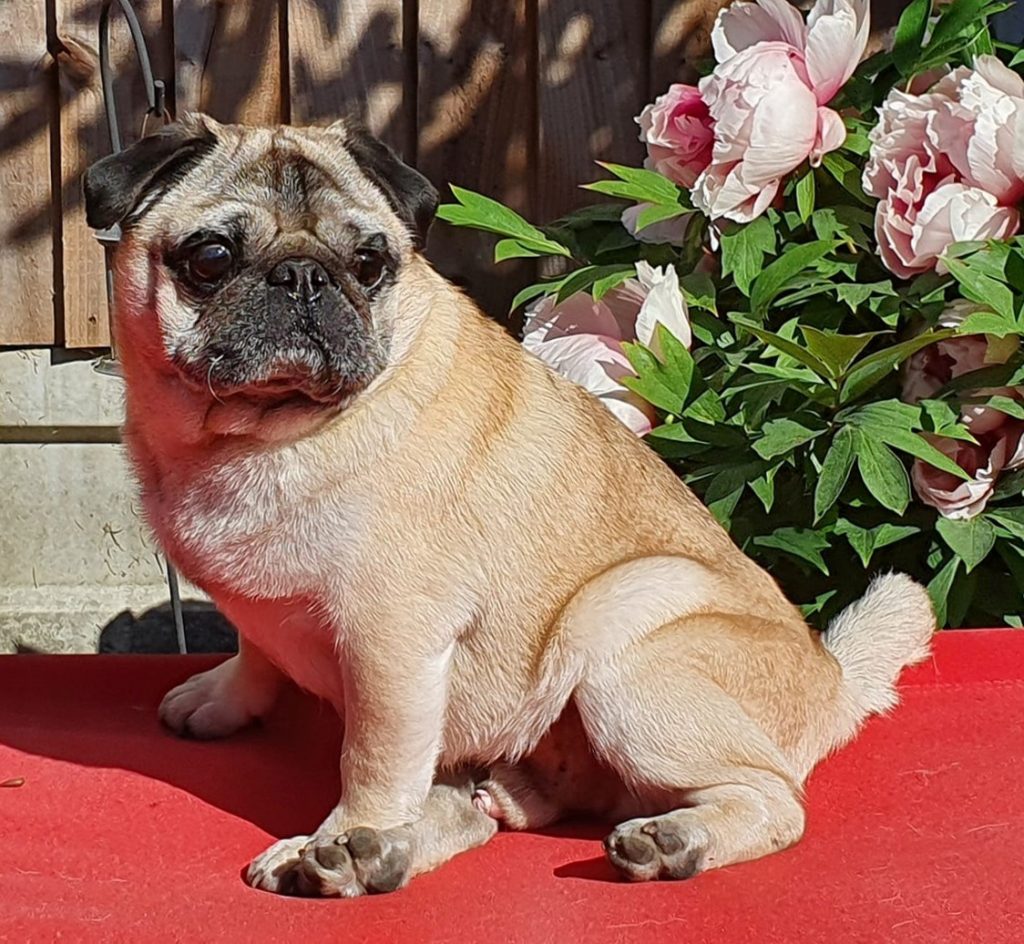 This is George's story, written by his adopter:
"George was our first PDWRA rescue pug.  He came to us aged 10, a little wobbly on his legs, but so very loving and adorable.
He's a bit blind, deaf, and incontinent, and even more wobbly these days, but he has a new lease of life zooming around on his wheels.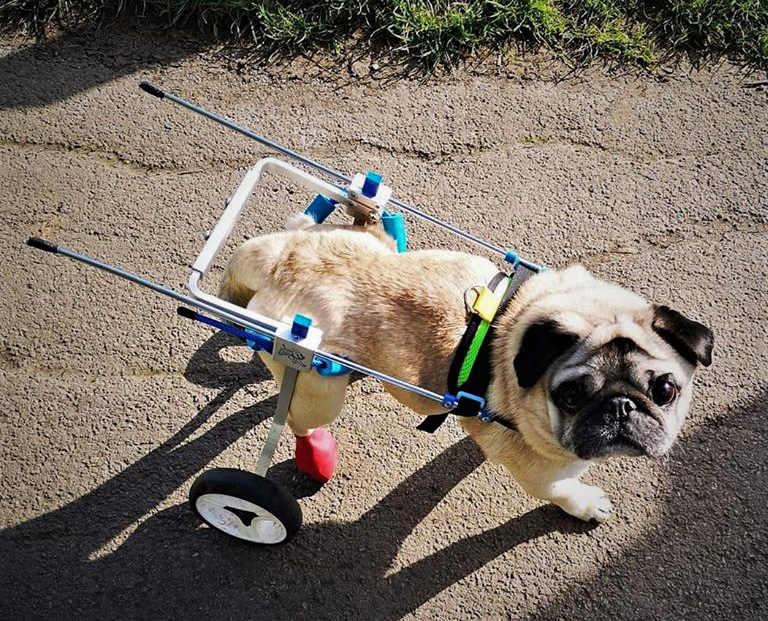 George is such a happy pug, and loves nothing more than being with us, having snuggles, or zooming around the fields on walks with his new pug brothers.  He's such a special addition to our family!"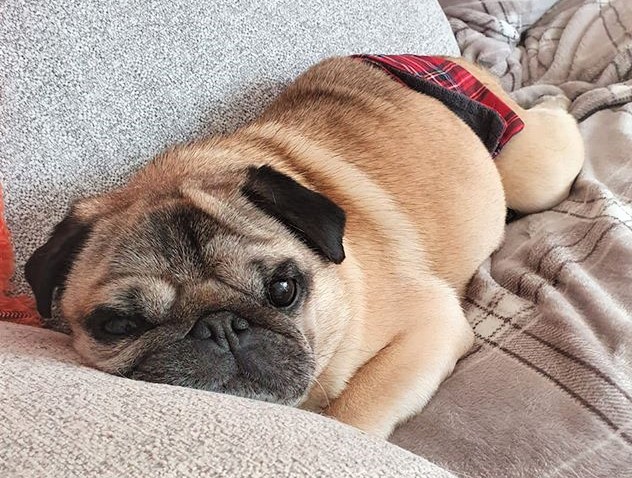 We'll share pictures of George enjoying life with his brothers, next time …