This is Albert.  This is his story, as written by his adopter.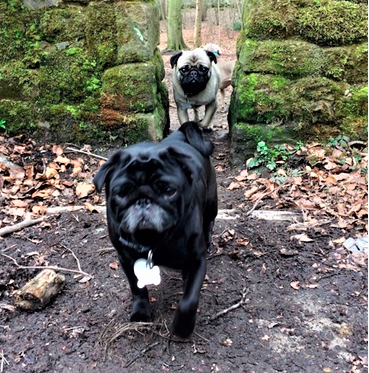 "I met a PDWRA Volunteer at a fundraising event, who convinced me that a pal for our single 1 year old pug would be good for both of them!  Albert was not long in foster with them, having been surrendered by his elderly owner who was no longer able to take care of his needs. She had lovingly and carefully hand written 4 pages of his likes and dislikes.
When Albert arrived we were shocked at how large he was, tongue out and hot from the car, but we were in love at first sight! We'll never forget his first evening, he struggled to get on the sofa, eventually climbed onto it and spent the whole evening watching Soaps – it was hilarious!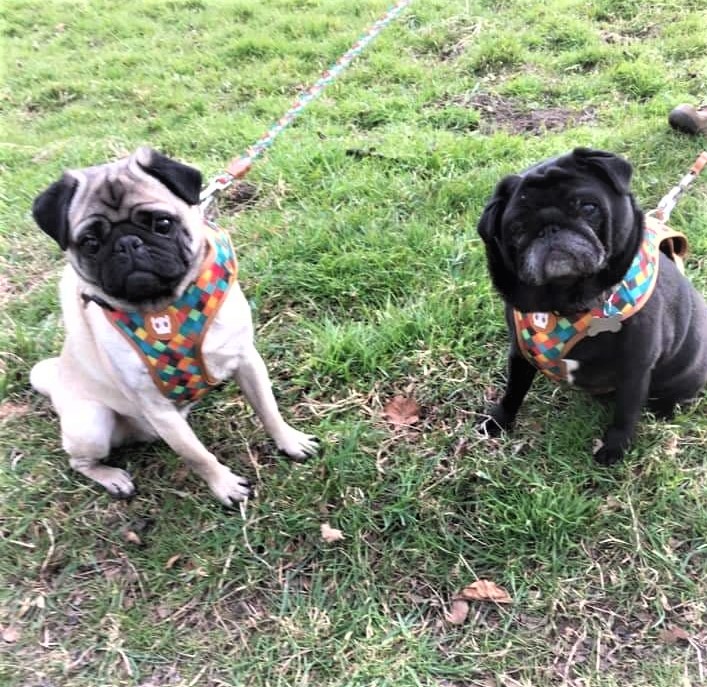 After a new regime of a healthy lifestyle, cucumber sticks and increasing his walks, we saw Albert's hips for the first time!! He's since become inseparable from his pug brother, and has brought us so much love and entertainment.
We think about his previous owner often, her selfless, difficult, decision to give him a happier life, and we are eternally grateful to PDWRA for allowing us to love him!"